California may backtrack on coffee cancer warning labels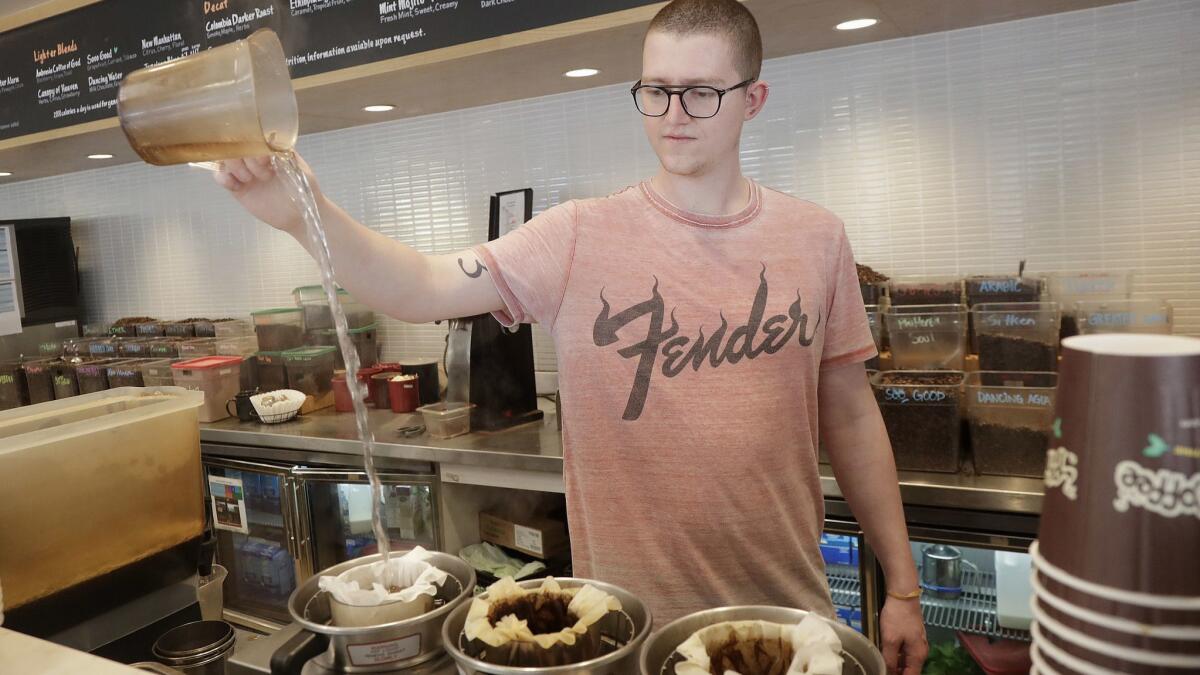 California's experiment with providing cancer warnings on coffee may be coming to an end.
The state agency in charge of regulating harmful chemicals in food and other products recently stated that coffee poses no significant risk of cancer. The Office of Environmental Health Hazard Assessment (OEHHA) has proposed updating California regulations accordingly following a public hearing in Sacramento on Thursday.
The move would constitute a reversal of a court ruling this spring that required coffee companies to use labels warning customers of the presence of the chemical acrylamide. In practice, this would mean coffee companies would no longer have to provide any warnings.
Acrylamide is created when roasting coffee, and it's a known carcinogen to the state of California. It is one of the more than 850 potentially harmful chemicals listed under Proposition 65, which requires businesses with 10 or more employees to provide warnings when they knowingly or intentionally cause unsafe exposure to any of the listed substances.
In a March ruling, Los Angeles County Superior Court Judge Elihu M. Berle found that the coffee companies involved in the case had failed to prove that the level of acrylamide in coffee was not a significant risk. Berle ruled that companies would have to include a warning of some kind to alert customers to the potential implications of being exposed to the substance.
Although acrylamide is released in the preparation of several food products that require processing at high temperatures, the new OEHHA rule would apply only to coffee, said Sam Delson, the OEHHA spokesman. "Any precedent in this would be limited," he said.
The National Coffee Assn. declined to comment.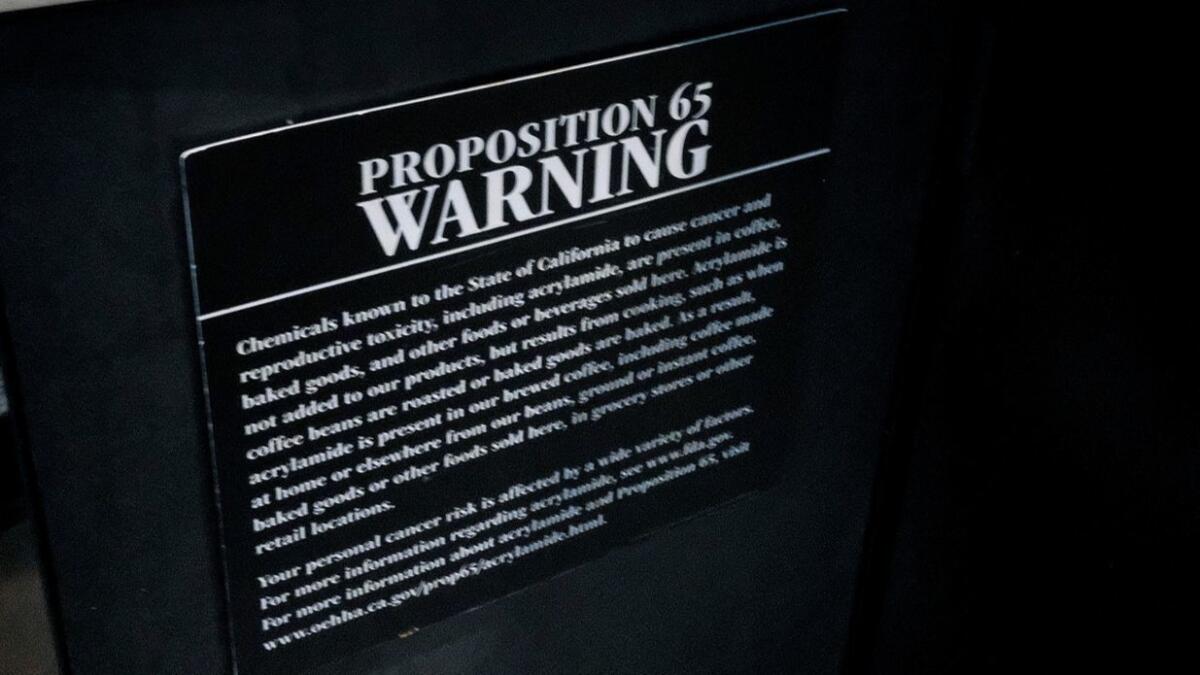 There have been 280 cases brought under Proposition 65 against foods for containing trace amounts of acrylamide, according to data from the California attorney general's office.
In 2007, the attorney general's office, then headed by Gov. Jerry Brown, reached settlements against fast-food chains KFC, Wendy's, and Burger King in which the companies agreed to post Prop 65 warnings on some products found to contain acrylamide, according to court records. Brown also reached multimillion-dollar settlements with Heinz, Kettle Foods, Frito-Lay, Lance Inc. and Procter & Gamble over potato chips, with the companies agreeing to reduce acrylamide levels or to cease marketing the products, according to the attorney general's office.
The coffee-specific move by OEHHA follows an evaluation by the Europe-based International Agency for Research on Cancer, part of the World Health Organization, which could not conclusively state whether coffee is carcinogenic. The American Institute for Cancer Research found that drinking coffee may, on the contrary, reduce risk for endometrial and liver cancer.
But the state of California has been doing its research, too. "Coffee is an extremely well-studied mixture of many chemicals," Delson said. "It's the first time we've ruled on a complex mixture."
Delson said he expects the Thursday hearing to be well-attended. Parties involved on both sides of the case have requested extra time to speak, he said.
It is not clear what effect the proposed changes might have on already settled cases involving coffee and acrylamide. Several parties were removed from the case before it went to trial, according to the state attorney general's office.
Last year, 7-Eleven settled by agreeing to post warning signs at its California franchises, and paying $900,000 in penalties and costs. A smaller coffee roaster, Santa Barbara Roasting Co., also settled, for $2,500.
aurora.percannella@latimes.com