Federal Reserve to send record $98.7-billion profit to Treasury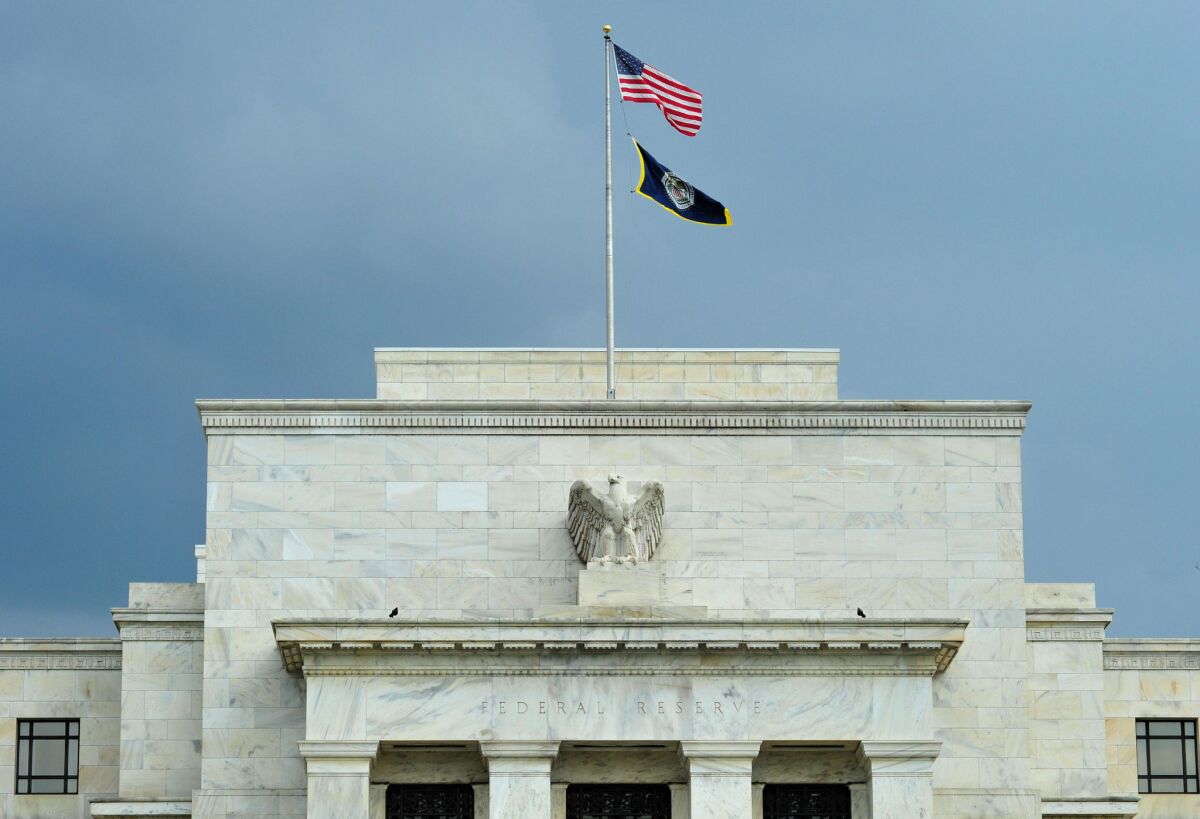 Reporting from Washington —
The Federal Reserve said Friday it made a record $98.7 billion in profits last year, mostly from interest on the more than $4 trillion in bonds it has purchased since 2008 to stimulate the economy.
The money, which goes to the U.S. Treasury, is a silver lining to the central bank's unprecedented intervention to boost the economy.
Last year's profits were an increase from the $79.6 billion the Fed made in 2013. The previous record was $88.4 billion in 2012.
Since 2008, the Fed has earned about $500 billion in profits.
The Fed began purchasing Treasury notes and mortgage-backed securities in a program known as quantitative easing, during the 2008 financial crisis.
Many economists said the effort helped the U.S. recover from the Great Recession.
But it also caused the assets on the Fed's balance sheet to swell dramatically, from about $900 billion in mid-2008 to $4.5 trillion.
With the economy getting stronger, the Fed stopped the monthly purchases in October and now is considering when to start raising its benchmark short-term interest rate.
The large amount of assets has led to concerns that the Fed could start losing money when historically low interest rates start to rise.
The Fed bought the bonds from banks and paid for them by adding credit to the banks' reserves, which are held at the Fed.
The Fed pays 0.25% in interest on those reserves, so in effect it borrowed money at a very low rate to buy bonds that pay about 2.5% interest.
Rising interest rates will require the Fed to pay a higher rate on the excess reserves, which will eat into the central bank's profits — and could even lead to some losses.
Fed officials have said any short-term losses should be more than offset by the profits made since 2008.
Last year, the Fed said it earned $115.9 billion in interest on bond purchases.
The Fed used some of the money to pay for its operations, including $711 million related to issuing currency.
The Fed also provides funding for the Consumer Financial Protection Bureau, which received $563 million last year.
For breaking economic news, follow @JimPuzzanghera on Twitter