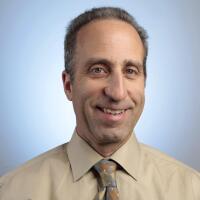 Jim Puzzanghera covered business and economic issues from the Los Angeles Times' Washington, D.C., bureau. He joined The Times in 2006 and won the paper's Editor's Award in 2009 for coverage of the financial crisis. He has worked in the nation's capital since 1998 and is a two-time National Press Club award winner for Washington coverage. A Northwestern University graduate, he previously worked for the San Jose Mercury News, Newsday and the St. Petersburg Times. He left The Times in 2019.
Latest From This Author
Wells Fargo & Co.'s embattled chief executive, Tim Sloan — who has struggled to get the giant San Francisco bank past a seemingly endless series of customer abuse scandals — retired suddenly Thursday.

President Trump said Friday that he planned to nominate Stephen Moore, a conservative economist and commentator who served as a Trump campaign advisor, to a seat on the Federal Reserve board.

Federal Reserve officials on Wednesday poured some chilly water on President Trump's assertion that the U.S. economy is red hot.

The fatal crashes of two Boeing Co. 737 Max jets and the fleet's worldwide grounding have triggered a complicated scramble regarding legal liability involving the manufacturer, airlines and the victims' families.

Rep. Maxine Waters on Thursday called for the firing of Wells Fargo & Co.

As the chief executive of Wells Fargo & Co. gets set to tell lawmakers that the bank is moving past its history of consumer abuses, a new report contends the embattled San Francisco financial institution is backsliding.

The nation's new consumer financial watchdog came under fire from House Democrats on Thursday for an industry-friendly shift under her predecessor that she has appeared to continue since taking office three months ago.

Wells Fargo & Co. will receive $240 million from insurers that will settle several lawsuits by shareholders in connection with the unauthorized-accounts scandal that rocked the San Francisco financial institution.

The nation's economic growth declined at the end of last year for the second straight quarter, denying President Trump the 3% annual increase he had promised that Republican tax cuts would spur.