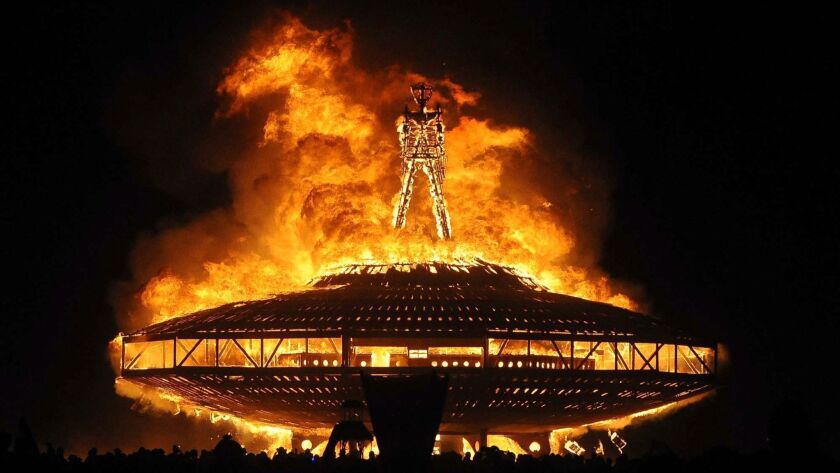 Bloomberg
A top executive at Alphabet Inc.'s experimental project unit has left the company after the New York Times reported he was accused of sexual harassment.
Rich DeVaul, a director at X, the lab that has come up with futuristic ideas like internet-projecting balloons and delivery drones, left Google's parent company Tuesday without severance pay, a source familiar with the matter said. Axios previously reported DeVaul's departure.
The New York Times reported last week in a broad look at alleged sexual harassment at Google that DeVaul invited a job candidate to the Burning Man festival and asked her to remove her shirt so he could give her a back rub in 2013. The woman reported the incident two years later, but DeVaul remained in his post despite a Google human resources employee telling the woman that the company had taken "appropriate action," the newspaper said.
A Google spokeswoman declined to comment Wednesday. DeVaul did not immediately respond to a request for comment. His LinkedIn profile described him as an "innovation executive consultant."
DeVaul's departure comes as Google grapples with reports that it gave some executives multimillion-dollar payouts despite allegations of sexual harassment against them. Employees are planning a walkout on Thursday to protest the company's handling of executive misconduct.
In a memo sent to employees on Tuesday, Chief Executive Sundar Pichai said the company hasn't done enough to assure workers that it takes sexual harassment seriously.
"I am deeply sorry for the past actions and the pain they have caused employees," Pichai wrote. "I am fully committed to making progress on an issue that has persisted for far too long in our society ... and, yes, here at Google, too."
Pichai also expressed support for the walkout planned by some employees on Thursday. Eileen Naughton, vice president of people operations at Google, "will make sure managers are aware of the activities planned for Thursday and that you have the support you need."
---