One-fifth of U.S. workers were laid off in past five years, study says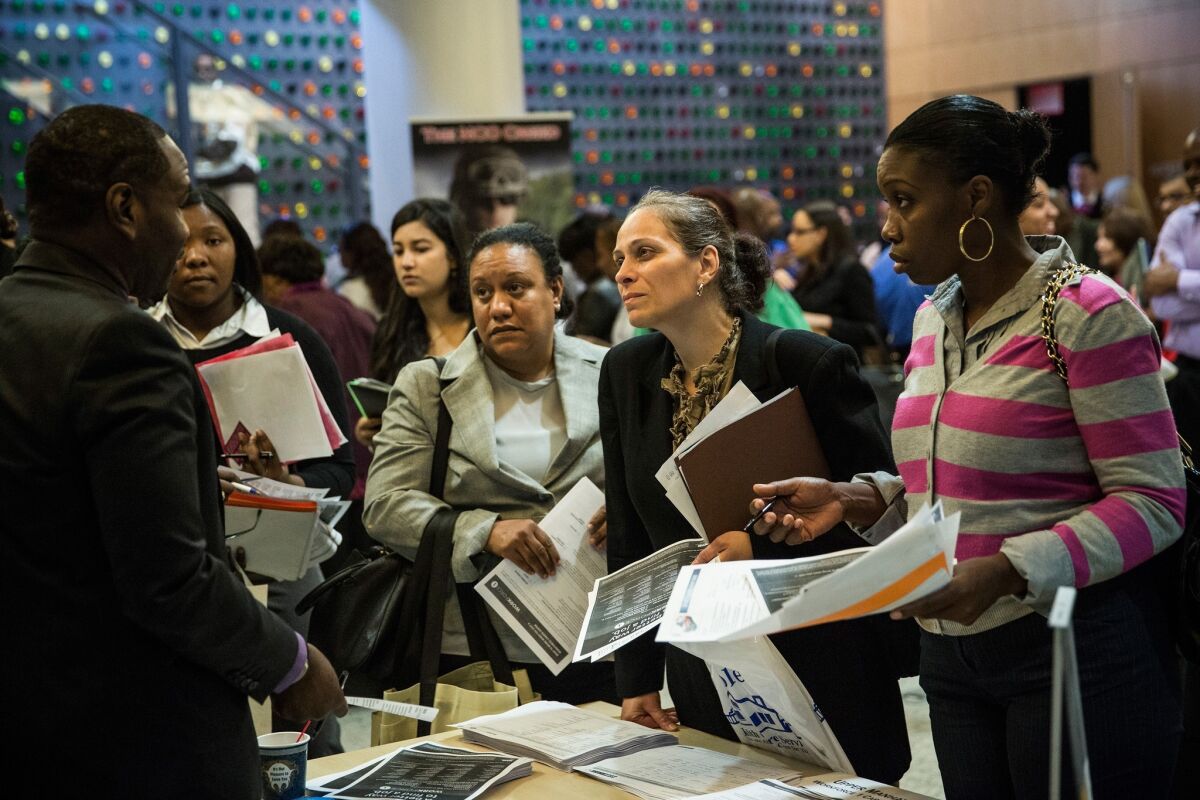 Reporting from Washington —
One in five U.S. workers was laid off in the past five years and about 22% of those who lost their jobs still haven't found another one, according to a new survey that showed the extent Americans have struggled in the sluggish labor market since the Great Recession ended.
Those who did find work had a difficult time with their job search and the effects of unemployment, the survey by the John J. Heldrich Center for Workforce Development at Rutgers University found.
Nearly 40% said it took more than seven months to find employment and about one in five of laid-off workers said all they could find was a temporary position.
Almost half -- 46% -- of the estimated 30 million layoff victims who found new jobs said they paid less then their old ones, according to the survey of 1,153 U.S adults done over the summer.
"While job growth has been consistent, it has been insufficient to produce enough full-time jobs for everyone," the study said.
Despite a declining overall unemployment rate, the study says, long-term joblessness has remained a major problem as the U.S. economy has slowly recovered from the deep recession, which technically ended in June 2009.
The study notes that 3 million Americans in August had been unemployed for more than six months. Although that figure has been declining, it still is high.
The effects of long-term unemployment can be traumatic, the survey found.
"While a majority of Americans were affected by the Great Recession, those who had long-term periods of unemployment experienced severe, negative changes in their standard of living," the study concluded.
About one-third of those who were unable to find work for more than six months reported "a major and permanent change in their lifestyle," according to the study.
Asked to compare their salary and savings now to five years ago, 42% said they had less. That figure included 25% of respondents who said they had "a lot less."
For breaking economic news, follow @JimPuzzanghera on Twitter