Public bank that would boost pot shops, affordable housing could go before L.A. voters this fall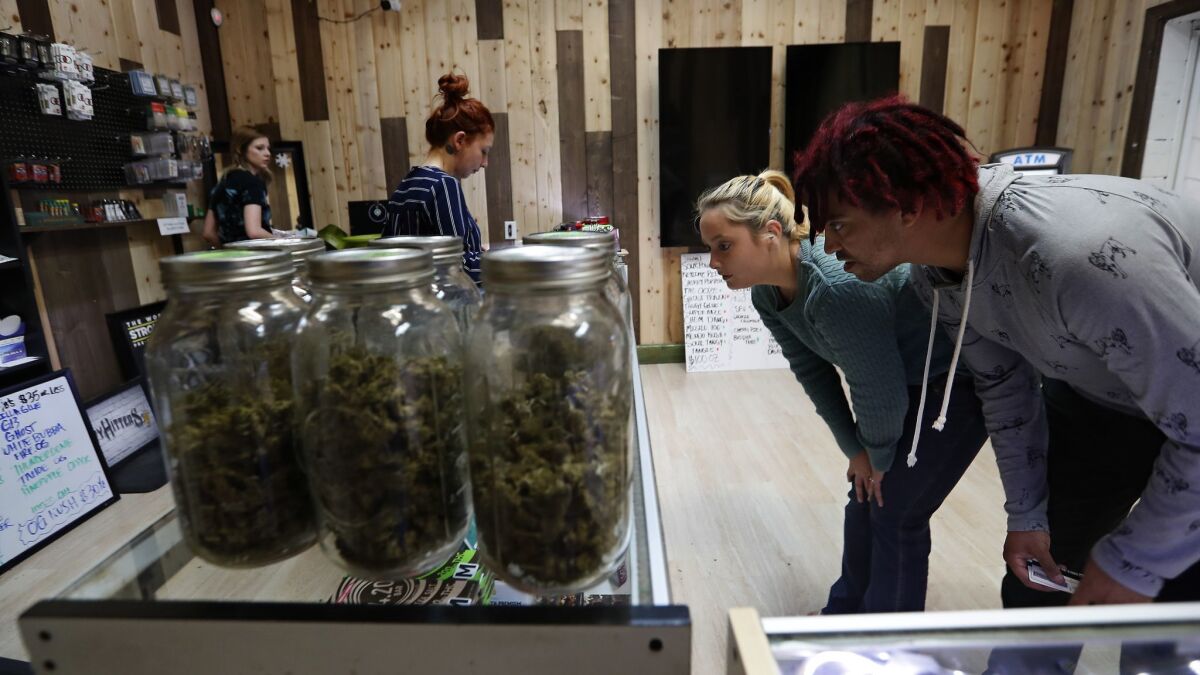 The Los Angeles City Council is preparing to ask voters if they want to create a publicly owned bank, something no city or state in the United States has done in nearly a century.
Council members voted Tuesday to start the process of putting a measure on the Nov. 6 ballot that would allow for the creation of such a bank by amending the city charter.
The measure must receive final approval by July 3 in order to make the fall ballot.
The move is an early step in council President Herb Wesson's plan to create a public bank, which he said could offer accounts to scores of city cannabis businesses that are shunned by commercial banks because of federal drug laws. It also could help finance affordable housing, he said.
Even if the measure makes it on the ballot and is approved, establishing a city-owned bank is far from a sure thing.
The city has yet to consider how such a bank would be run, and to get it off the ground, the city may need to seek changes to state and federal laws that are focused on regulating privately owned banks.
What's more, a city report earlier this year suggested the costs of starting such a bank could be "exorbitant."
David Jette, legislative director of advocacy group Public Bank L.A., said putting the issue to a citywide vote could be a make-or-break moment for public banking, an idea that has gained steam since the financial crisis and lately seen an influx of support from the cannabis industry.
Los Angeles, Oakland, San Francisco and the state of California are all in the process of studying whether they can or should start public banks, in part to serve cannabis businesses. For now, though, the U.S. has just one public bank: the Bank of North Dakota, established in 1919.
"We're cautiously ecstatic," Jette said after Tuesday's vote. "This will be a referendum on the idea of public banking. I think this is an existential vote for our entire national movement."
Follow me: @jrkoren
---
Sign up for the California Politics newsletter to get exclusive analysis from our reporters.
You may occasionally receive promotional content from the Los Angeles Times.