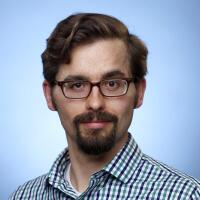 James Rufus Koren
James Rufus Koren covered banking and finance for the Los Angeles Times. He previously wrote for the Los Angeles Business Journal, where he covered banking, manufacturing and other industries, and for daily newspapers in Southern California and rural Michigan. He was raised in St. Louis and small-town Iowa, headed west to study at the University of Southern California and now lives in Long Beach.

Latest From This Author
When CashCall lost its battle with the Consumer Financial Protection Bureau over the legality of its nationwide loan program, it lost small.

A federal judge in San Francisco has given final approval to a $480-million deal that settles a shareholder class-action suit against Wells Fargo over the bank's unauthorized accounts scandal.

Wonderful Co., an agriculture conglomerate that sells popular brands of mandarins, pistachios and other products, will raise the minimum hourly wage for its full-time, year-round workers to $15 next month — a move that mirrors wage increases at farms across the state.

Federal regulators have accused an Orange County money manager of lying to clients about an investment fund, alleging that investors were told their money would be used to make loans to doctors but that the fund was instead used for loans to a used-car dealership and a mobile-home seller.

On April 11, nothing happened to Beverly Hills physician Jonathan C. Ellis.

The home of the Los Angeles Galaxy soccer franchise will get its third name next season since opening just 15 years ago.

A Riverside County jury has found that the maker of Monster Energy drinks was not responsible for a Texas man's debilitating heart attack, the latest legal victory for the company, which has been the target of numerous product-liability lawsuits.

California regulators have taken over Merced Property & Casualty, an insurance company bankrupted by insurance claims from the Camp fire.

California officials will take over a small insurance company that has been overwhelmed by claims from property owners in Paradise whose homes were leveled by the Camp fire.

Boxer Floyd Mayweather Jr. and music producer and rapper Khaled Khaled — better known as DJ Khaled — will each pay hundreds of thousands of dollars to settle federal allegations that they promoted new cryptocurrencies without disclosing that they were being paid by the currencies' creators.