Power grid operator offers alternatives to natural gas plant but at higher cost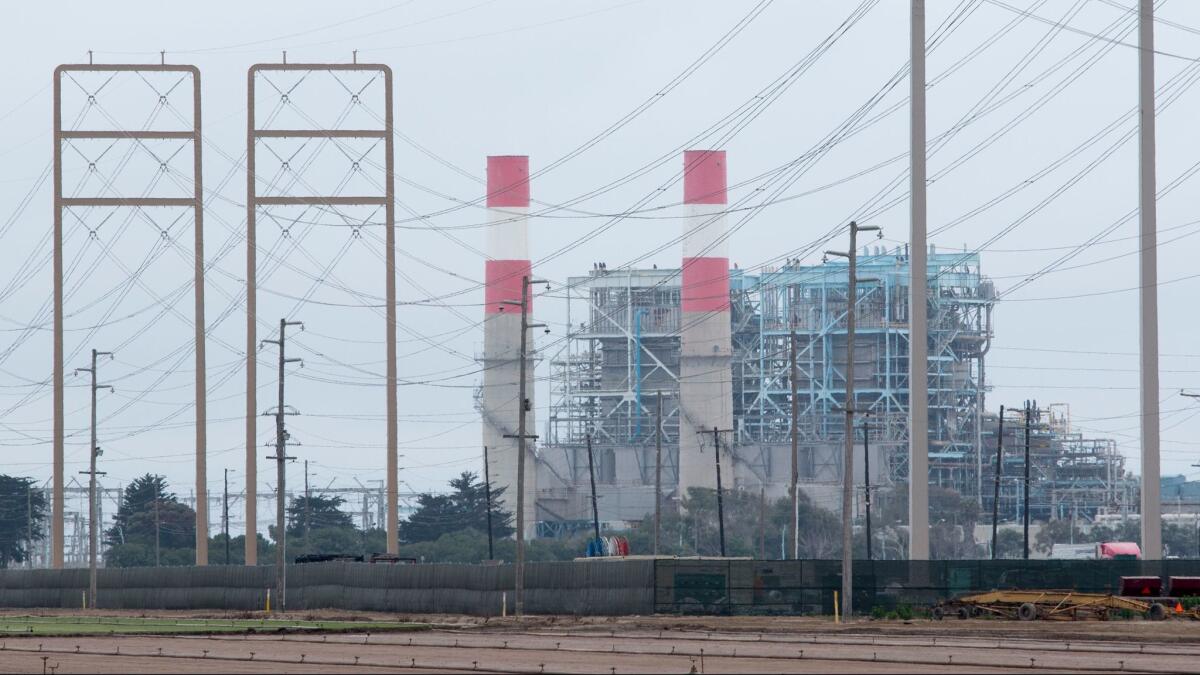 The manager of California's electric grid told state regulators that clean energy could be substituted for a proposed natural gas plant in Ventura County but at a higher cost.
A 46-page report issued late Wednesday by the California Independent System Operator offered three alternatives to building the Puente natural gas plant in Oxnard, focusing largely on the use of solar power and energy storage to ensure reliability of electricity service in the local area. The report also looked at using less electricity as an alternative in combination with things such as storing power in batteries.
The report pegged the new plant's cost at $299 million while the three alternatives would cost between $309 million and $1.1 billion.
Even with the statement about potentially higher costs, the report received praise from opponents of the proposed natural gas plant who argue that building the power facility would continue a long practice of locating industrial operations in disadvantaged communities. The proposed natural gas plant would replace an older facility.
In addition, Los Angeles Times investigations have shown that the state has overbuilt the electricity system, primarily with natural gas plants, and has so much clean energy that it has to shut down some plants while paying other states to take the power California can't use. The overbuilding has added billions of dollars to ratepayers' bills in recent years.
"For generations, the fossil fuel industry has used Oxnard as a sacrifice zone for polluting power plants under the pretense that we had no better alternatives." said Lucas Zucker, policy and communications director at Central Coast Alliance United for a Sustainable Economy.
"This analysis shows that a better future is possible if the California Energy Commission decides that Oxnard deserves it," Zucker said. "The people of Oxnard are counting on our state policymakers to stop the Puente project and pursue clean energy solutions to power our region."
The energy commission still must decide whether to move forward with the proposed natural gas plant or consider clean energy alternatives.
Regulators, utilities and the grid operator say there is a need for power plants in the Los Angeles Basin to ensure reliability of electricity service when solar farms in the desert aren't operating, during natural disasters and as other emergencies arise.
Residents in Ventura County have flooded the California Energy Commission in recent months with letters objecting to the project.
They contend that clean energy alternatives align more with the state's objectives to reduce and even eliminate use of fossil fuels.
Under California mandates, 50% of the state's electricity must come from clean energy sources by 2030. State lawmakers are considering a bill that would increase the mandate to 100% by 2045.
For more energy news, follow Ivan Penn on Twitter: @ivanlpenn