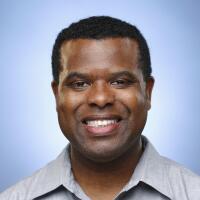 Ivan Penn
Ivan Penn joined the Los Angeles Times in July 2015 from the other Sunshine State, Florida, after 23 years reporting on the East Coast. Penn covered all things energy on The Times' Business staff – when not on trumpet behind his singer-songwriter wife. He's a father of three. Born in Washington, D.C., Penn grew up in Maryland and graduated from the University of Maryland at College Park. He left The Times in January 2018.
Latest From This Author
Fees on solar panel imports imposed this week by the Trump administration threaten to increase customer costs and cut solar energy growth by as much as 11% over the next five years, but the industry remains optimistic that the roadblock will be temporary.

Energy giant BP has agreed to pay California $102 million as part of a settlement of allegations that it overcharged the state in sales of natural gas, Atty.

Eric Hildebrandt first raised the red flag in an annual report written in 2015 for his bosses overseeing California's electricity market.

More Southern California residents are expected to hit the roads this holiday season than ever, and they're going to be paying more in gasoline prices than they have since 2013.

State regulators want Pacific Gas & Electric Co. to replace three natural gas plants with energy storage, a move that represents another significant step toward a clean energy future.

As wildfires spread through the Southland this week, Southern California Edison's parent company saw its stock price plummet on investors' fears that the utility could be forced to pay costs related to the blazes.

California utilities and energy authorities are warning that Southern California Gas Co. might not be able to provide enough natural gas for all its customers if a cold snap hits this winter.

Tesla has entered an agreement to build its own factory in Shanghai, a first-of-its-kind deal for a foreign automaker, the Wall Street Journal reported Sunday.