Hilton debuts a smartphone app that can control room temperature, TV and lighting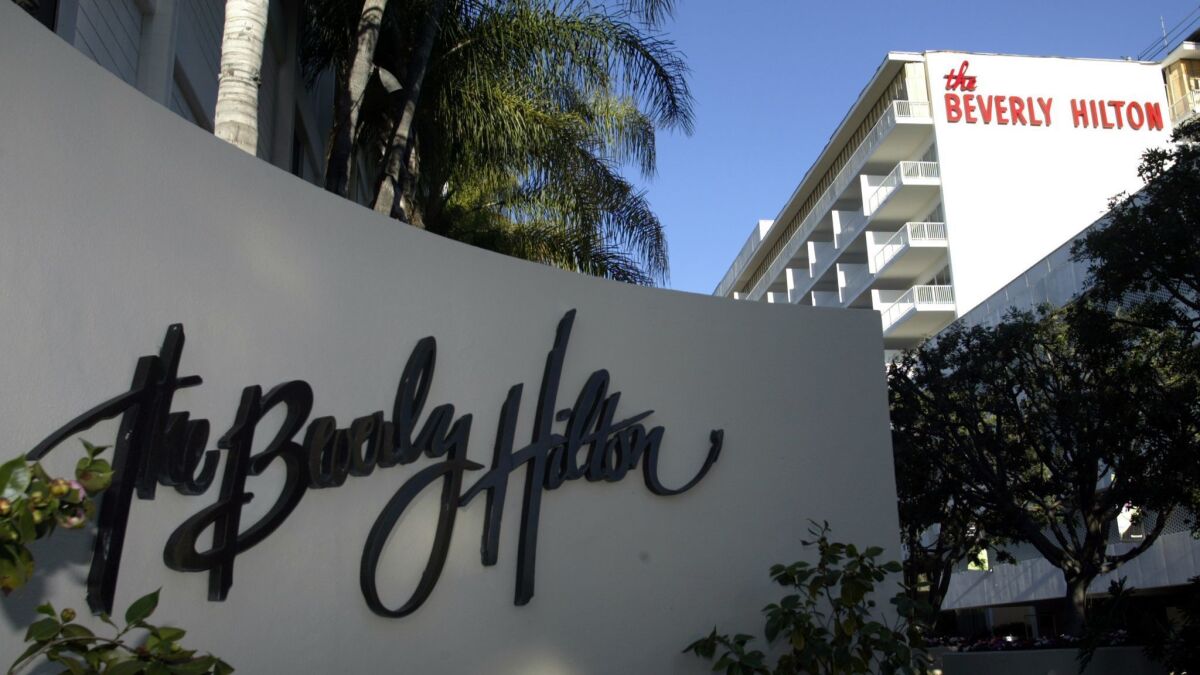 In the latest move to make hotels appeal to young, tech-savvy travelers, one of the world's biggest hotel companies is launching a smartphone app that can control the television, air conditioner, lighting and curtains in the hotel rooms.
Hilton has begun testing its app on 500 rooms in four hotels in Memphis, Tenn., and plans to expand the technology by June to 1,000 rooms in about a dozen hotels in markets including Dallas and Washington, D.C.
The McLean, Va., company hopes to eventually let guests use the Hilton Honors app to control the devices in its more than 863,000 rooms in 5,300 hotels in 106 countries.
"The availability of in-app controls is the next step in allowing guests to manage all aspects of their stay from the palm of their hands," said Jon Witter, chief customer officer at Hilton.
The move builds on technology advances that Hilton and other hotel chains have already added to let travelers use their phones to book rooms and check in — and even unlock doors — without having to wait at the front desk or talk to a hotel worker.
Many hotels, including some Hilton locations, now include a digital tablet in each room to control the temperature and lighting and can be used to order food.
Now smartphones are taking over the role of the in-room tablet. In 2015, Virgin Hotels, an offspring of Richard Branson's Virgin Group, rolled out a phone app called Lucy with which guests could order room service, control the television and adjust the room temperature. It operates in the first and only Virgin hotel, in Chicago. (The second Virgin Hotels location is scheduled to open in San Francisco this year.)
Such technology means hotels can cut back on staffing and make themselves more appealing to young travelers who want to set their own schedules and customize their rooms without talking to workers, said Carl Winston, director of the School of Hospitality & Tourism Management at San Diego State University.
"Hotels are going after the most profitable customer," he said.
The biggest problem with this business model, Winston said, is that it leaves out older travelers who do want to talk to staffers and are not comfortable relying on smartphones to control their hotel stays.
"That's the wildcard here," he said. "What do you do with those people who are not technologically savvy?"
To read more about the travel and tourism industries, follow @hugomartin on Twitter.
---
Sign up for the California Politics newsletter to get exclusive analysis from our reporters.
You may occasionally receive promotional content from the Los Angeles Times.