Twitter says it suspended 1.2 million accounts for terrorism-promotion violations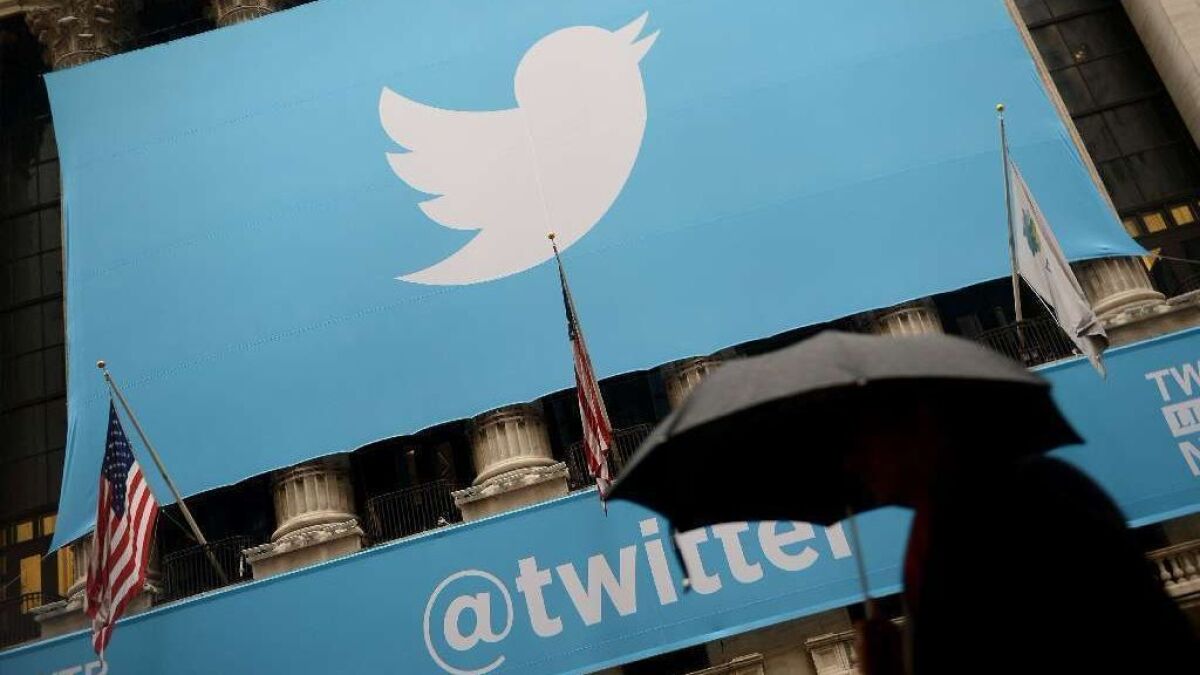 Twitter Inc. said Thursday it suspended 1.21 million accounts from its social media platform between August 2015 and the end of 2017 for "violations related to the promotion of terrorism."
Twitter also said the suspensions were on a downswing.
They included 274,460 suspended accounts in the second half of 2017, which were down 8.4% from the previous reporting period and the second consecutive period "in which we've seen a drop in the number of accounts being suspended for this reason," Twitter said in a blog post covering its 12th biannual "transparency report."
Twitter also said 74% of the accounts involved in the latest reporting period "were suspended before their first tweet."
"We continue to see the positive, significant impact of years of hard work making our site an undesirable place for those seeking to promote terrorism, resulting in this type of activity increasingly shifting away from Twitter," the company said.
Twitter said that 93% of the 274,460 accounts suspended in the last half of 2017 "were flagged by [the company's] internal, proprietary tools" and that government reports of such violations accounted for only 0.2% of all suspensions.
Twitter began mass suspensions of such accounts in early 2014 as the San Francisco-based company responded to criticism that it wasn't doing enough to crack down on users who promote or are linked to terrorist groups.
In December 2015, after the mass shooting in San Bernardino that left 14 dead, President Obama called on Twitter and other tech leaders to "make it harder for terrorists to use technology to escape from justice."
Last year, relatives of the victims of the attack filed a federal lawsuit against Twitter, Google and Facebook, accusing the tech giants of knowingly supporting Islamic State and its extremist agenda.
The lawsuit contends the companies allowed Islamic State to build an outsize online presence and propagate its extremist beliefs and draw recruits, such as the couple who carried out the attacks on the San Bernardino social services center.
In the fourth quarter of last year, Twitter reported 330 million average monthly users of its platform overall.
Twitter: @PeltzLATimes
---
UPDATES:
9:15 a.m.: This article was updated with additional details about Twitter's latest actions, background on its mass suspensions and its total number of users.
This article was originally published at 8:15 a.m.
Sign up for the California Politics newsletter to get exclusive analysis from our reporters.
You may occasionally receive promotional content from the Los Angeles Times.