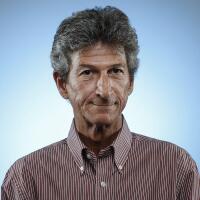 James F. Peltz
James F. Peltz covered nearly every aspect of national business news – including corporate America, Wall Street and global economic matters – for more than 30 years in Los Angeles and New York. He also spent nine years on the Los Angeles Times' Sports staff, where he mainly wrote about auto racing and major league baseball. Peltz graduated from UCLA and earned a master's degree in journalism from the University of Colorado. He retired in April 2020.

Latest From This Author
Los jubilados han visto el valor de sus fondos de jubilación muy erosionado y están buscando maneras de generar dinero para los gastos de vida.

Retirees have seen the value of their retirement funds badly eroded and are looking for ways to generate cash for living expenses.

As the economy shifts in response to the coronavirus, how are you adjusting your investments and expenses for retirement?

Aquí está quién califica para la licencia por enfermedad pagada, y quién no, bajo el nuevo paquete de ayuda federal de emergencia por coronavirus.

Southern California tenants and landlords are bracing for missed rent payments in April due to the coronavirus pandemic.

Here's who qualifies for paid sick leave, and who doesn't, under the new federal emergency coronavirus relief package.

A surge of online orders due to the coronavirus pandemic is slowing quick deliveries from Amazon, Walmart and other retailers.

The U.S. stock market had its worst day since 1987 as the coronavirus pandemic disrupted American life and forced investors to face that a recession may have begun.

Americans' rush to buy supplies as the coronavirus pandemic grows has left grocery stores struggling to keep shelves stocked.

The Long Beach Grand Prix remains set to occur as planned in April despite the coronavirus outbreak, organizers said Wednesday.