UCLA grabs the top spot among 225 universities in business creation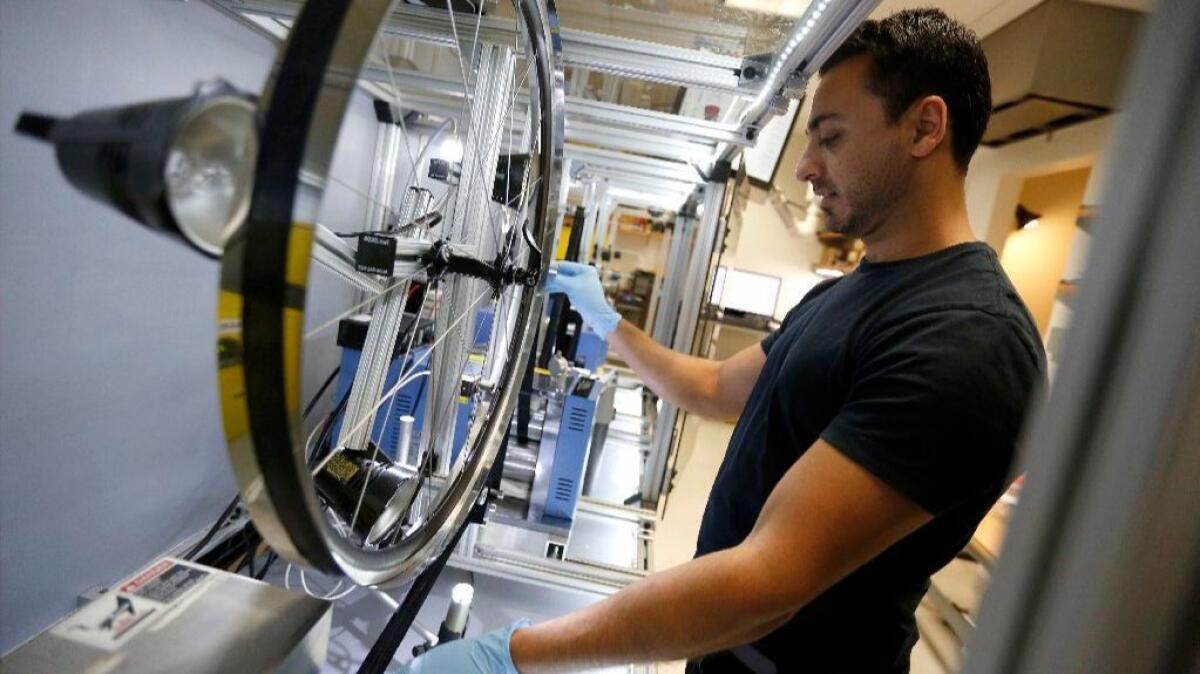 Since joining UCLA's faculty in 1988, urology researcher Arie Belldegrun has developed a specialty: starting companies with the university's help.
Belldegrun's track record includes selling his first company, the Santa Monica cancer therapy biotech Agensys Inc., for more than $500 million. In 2009, Belldegrun's Cougar Biotechnology was sold to Johnson & Johnson, for $1 billion. He's still running the cancer cell therapy firm, Kite Pharma, which recently ranked seventh in the MIT Technology Review's 2017 list of the 50 smartest companies.
Belldegrun, 67, thinks most universities would have forced him to choose between being a full-time professor or an entrepreneur.
"UCLA provides opportunities to professors and students who are interested in creating a business," Belldegrun said. "It's a win-win because we stay as professors and UCLA benefits because they are also shareholders."
UCLA isn't just good at generating new businesses; the Westwood school has become better at it than any of the other 224 universities reviewed in a recent Milken Institute report.
UCLA finished ahead of prominent challengers, including Stanford University, the Massachusetts Institute of Technology and Caltech, when it comes to start-up creation, according to the study, titled "Concept to Commercialization: The Best Universities for Technology Transfer."
Supporting entrepreneurship began a decade ago with UCLA Chancellor Gene D. Block, himself an inventor, said Ross DeVol, the Milken Institute report's principal author. The school ranked 15th overall in the latest Milken list, up from 45th in 2006, using scores from four categories: start-ups formed, patents issued, licenses issued and licensing income.
"Block re-engineered UCLA's culture," said DeVol, who once referred to UCLA as "the greatest underutilized asset in all of Los Angeles County," because he thought it did so little with the generous research funding it received from federal and other sources.
"Now," DeVol said, "there is clear evidence that they are moving forward in focusing their research acumen on commercializing technology and on generating start-up businesses."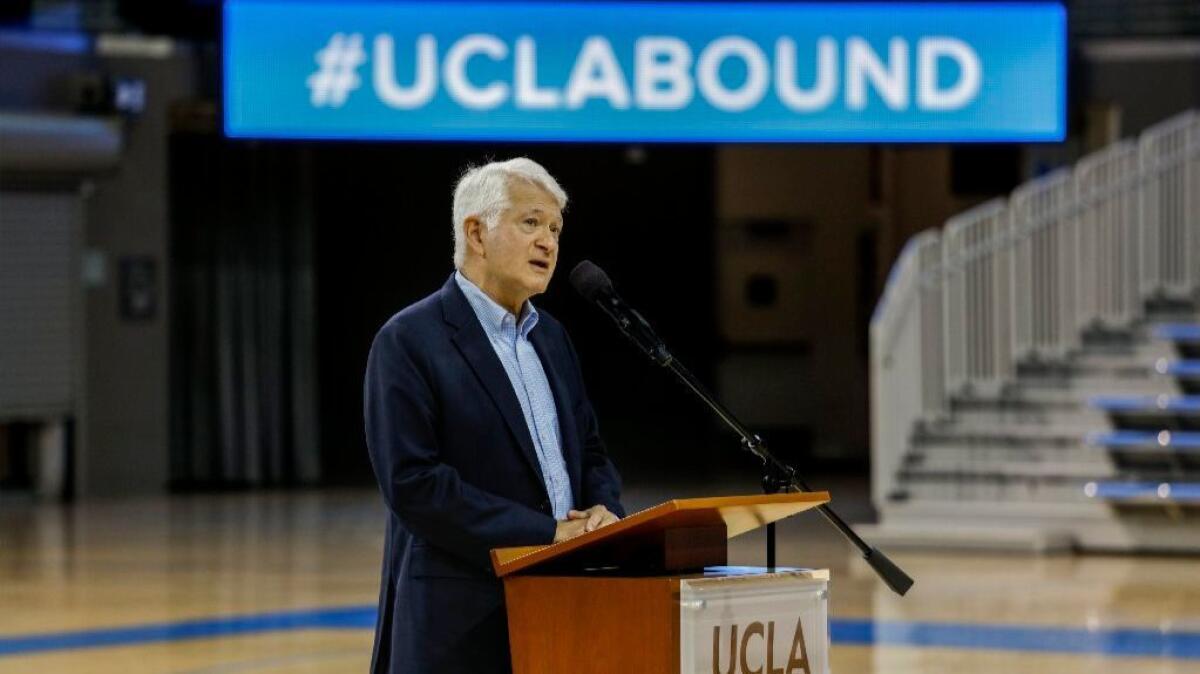 Helping guide that effort is Amir Naiberg, an associate vice chancellor who also serves as chief executive of the UCLA Technology Development Corp. Naiberg, who joined UCLA in 2016 after a decade running one of Israel's top technology transfer organizations, said UCLA's success in business creation comes from several sources.
"You may be talking to us at the Technology Development Group," Naiberg said, "but the UCLA Anderson School of Management also contributes. And there are other groups like the Blackstone Project, Launchpad, Startup UCLA and the California Nanosystems Institute incubator here on campus, which has lab space for young companies."
Thomas Lipkin was brought on at the UCLA Technology Development Group in 2012 and now serves as head of new ventures. Faculty members are a driving force, he said.
"They are entrepreneurial-minded and focused," Lipkin said. "They commonly think of start-up companies as a viable option to pursue when they are looking to commercialize their own research, and there have been some very big wins that encourage other faculty members to pursue that path."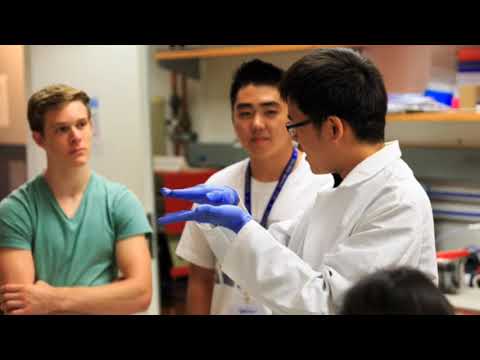 The Milken Institute says that UCLA is number one among 225 universities in generating startup businesses, putting it ahead of such well known rivals as Stanford University, the Massachusetts Institute of Technology, and Caltech.
Getting faculty members to pursue entrepreneurship involved loosening the old "publish or perish" emphasis on professorial tenure tracks still prevalent on many campuses.
Even worse, combining academia and commercial efforts was sometimes viewed as faculty career suicide.
"It was like going to the dark side," quipped Brian McVerry, the 28-year-old co-founder of a young company called Hydrophilix Inc. It's seeking ways to improve the efficiency, performance and safety of lithium ion batteries.
"Recently things have changed, especially here at UCLA," said McVerry, who earned a doctorate in chemistry from UCLA. "We are encouraged to be entrepreneurial, start companies, take some risks while we are young, and really blow up our technologies."
Hydrophilix is one of dozens of companies on the UCLA Westwood campus that are at the beginning stages of business development. Some occupy small offices no larger than an average storage closet. Others have no walls at all, their equipment lined up on long work benches and separated only by common aisles.
To help his company get started, McVerry said, UCLA "offered us access to resources, venture capital funding, and they have helped support us with some of their own funding."
Further along on the development spectrum is Water Planet, an Inglewood company co-founded and run by Eric M.V. Hoek, who earned a master's degree in civil and environmental engineering from UCLA and taught the same subject there for nine and a half years, through December 2013.
Water Planet was founded in 2011 to focus on figuring out a better way to treat industrial wastewater. Now, the company's "smart membranes," using artificial intelligence to instantly react to changing quality, are being used to make non-potable water suitable for drinking.
Water Planet has 15 employees, about $4 million in annual revenue and has captured more than $14 million in funding. It received a 2017 Global Water award as the "Breakthrough Water Technology Company of the Year" from Global Water Intelligence, a research firm that tracks major water projects around the world.
The award, the group said in a ceremony in Madrid, Spain, honors the company that "made the most impressive commercial breakthrough into the global water technology market during 2016."
Because the contaminants are never uniformly distributed throughout the water, the company's technology uses complex algorithms and routines to adjust "24 times a minute" to optimize the filter membrane's performance, Hoek said.
UCLA's assistance came in many forms. "First and foremost, in collaborating," Hoek said. "The materials for our membranes came from a collaboration between a chemist, an engineer and me."
Freedom and flexibility was another vital component for success, Hoek said.
"They allowed me to take multiple leaves of absence," Hoek said, including one inspirational trip to help fight a Gulf of Mexico oil spill that convinced him that he was on the right track in terms of the company he wanted to build.
"It's a very different culture and a very different support system at UCLA now compared to when I started" in 2002, said Hoek, who is on leave from UCLA while he runs Water Planet. "In the early days, it was much more coincidental" when good things happened, Hoek said. "Now it is much more methodical."
Belldegrun's Kite Pharma closed Thursday at $103.56 a share, near its 52-week high. In June, he and a small team from his fourth company, UroGen Pharma, rang the opening trading bell on the Nasdaq as the firm raised more than $58 million in a public stock sale. None of that success would have been possible, he said, without UCLA's support.
"I can remember when the Anderson School of Business helped me write my first business plan," Belldegrun said, "because we had absolutely no experience in writing a business plan. We just had an idea. And that business plan generated the first round of financing for my first company."
For more business news, follow Ronald D. White on Twitter: @RonWLATimes
ALSO
Bad week for Elon Musk's Tesla. Good week for short sellers
Amazon is still inflating discounts despite new name, Consumer Watchdog says
Fox suspends business news host Charles Payne amid sexual harassment allegations