Uber moves its self-driving cars to Arizona after California revokes registration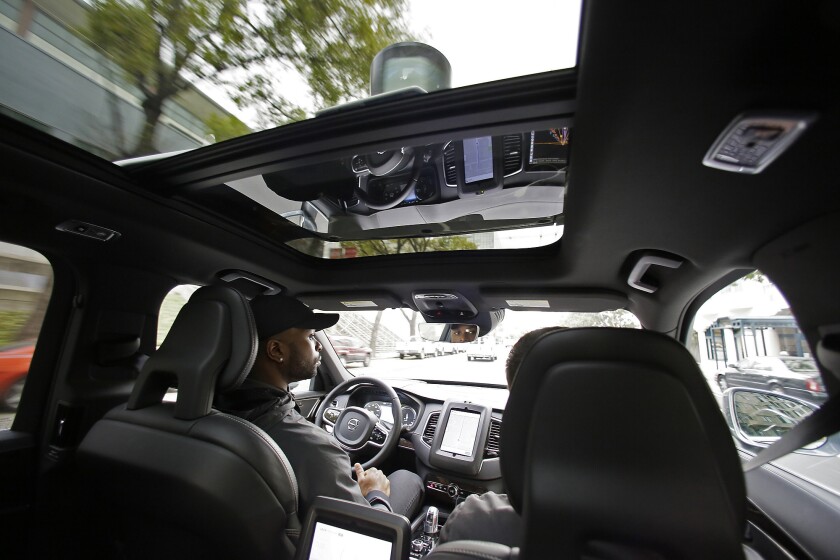 Uber moved a fleet of self-driving vehicles to Arizona on Friday after California insisted it comply with local rules — a move that highlights the regulatory discrepancies governing this new technology between states.
The California Department of Motor Vehicles revoked the registration of 16 Uber cars Wednesday because Uber refused to apply for a permit for testing autonomous vehicles. Uber's response: shipping the cars to a state where no such permits are required.
It's a tactic that could have consequences for California's future as a hub for self-driving technology, some experts said.
Though California allows companies to test self-driving vehicles on its roads, it has established strict regulatory barriers. For example, a company must gain approval from specific municipalities through which it plans to drive, according to Karl Brauer, executive publisher of Autotrader and Kelley Blue Book.
Self-driving vehicles in Arizona, however, operate with the "same registration requirements as any other vehicle," according to the Arizona Department of Transportation. Such laws are a strategy to court high-tech companies — many of them based in California — and the people they employ.
Arizona Gov. Doug Ducey, who signed the executive order that gave self-driving vehicles the green light in his state, framed Uber's move on economic and regulatory terms.
"Arizona welcomes Uber self-driving cars with open arms and wide open roads. While California puts the brakes on innovation and change with more bureaucracy and more regulation, Arizona is paving the way for new technology and new businesses," Ducey said in a statement.
But industry experts, including Jon Garon, dean and professor of law at Nova Southeastern University's Shepard Broad College of Law, say California's track record proves its regulations are no impediment to innovation.
California "has created a fairly complex but pro innovation statute that balances the needs to develop the technology with the need to ensure public safety," Garon said.
Twenty companies, including Tesla and Google, abide by the state's self-driving ground rules.
Follow me on Twitter @melissaetehad
ALSO
Millennials and car ownership? It's complicated
China fines General Motors $29 million in price-fixing probe
SoCal gas prices at 8-year low during busy holiday travel weekend
---