SoCal gas prices at 8-year low during busy holiday travel weekend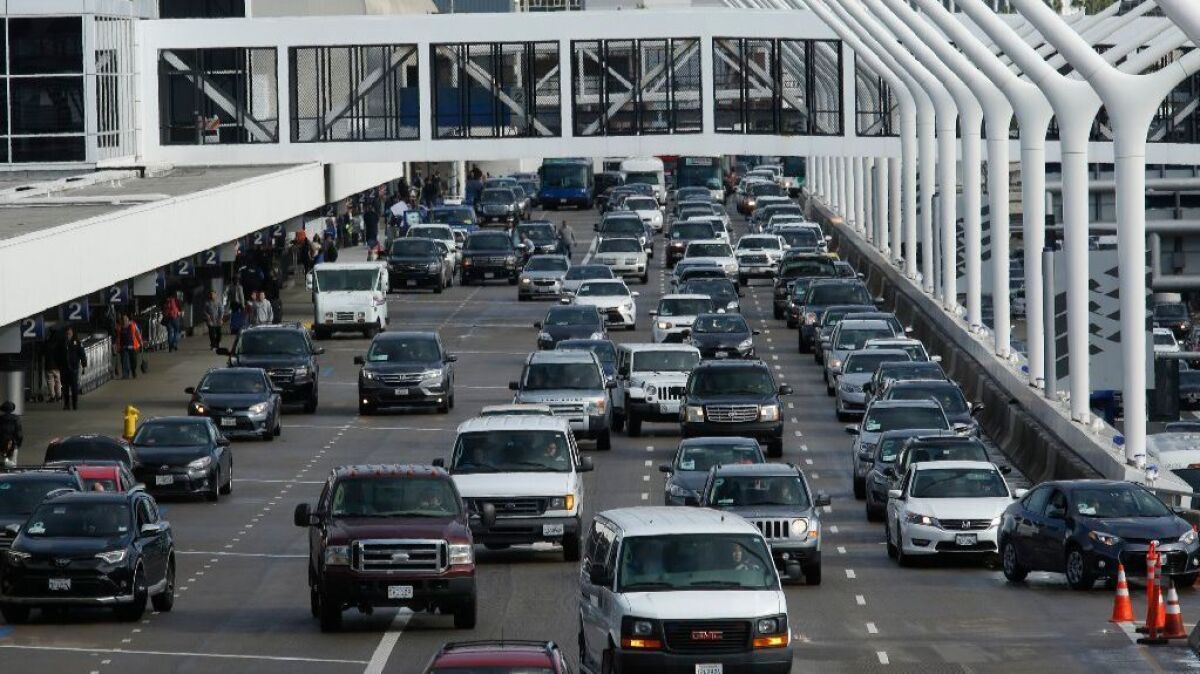 A record 7.7 million Southern Californians will travel for the holidays starting this weekend and those going by car will enjoy the lowest gasoline prices in eight years, the Automobile Club of Southern California reported.
The average price of self-serve regular gasoline in the Los Angeles-Long Beach area was $2.719 a gallon as of Thursday, a 17-cent drop from a year earlier, the Auto Club said in its weekly fuel report.
The average in Orange County was $2.712 a gallon Thursday, and the statewide average was $2.673 a gallon.
Pump prices in the region are down nearly $2 a gallon from the all-time highs reached in October 2012, when refinery outages and heightened fears of lower supplies in California sent prices soaring.
The record price in the Los Angeles-Long Beach area, $4.705 a gallon, was set Oct. 9, 2012, the Auto Club said.
This year, however, "the 6.8 million Southland residents going by car to holiday destinations will be paying less to fill up than for any other Christmas-New Year's holiday since 2008," Auto Club spokesman Jeffrey Spring said in a statement.
The nation's financial crisis took hold in 2008. Every year since then, as the country recovered, there's been an increase in the number of end-of-year travelers for the period Dec. 23 to Jan. 2, the club said.
Earlier this month, the Auto Club said the record 7.7 million Southern Californians expected to travel at least 50 miles from home for this year's holidays is up 1.8% from a year ago.
The most popular holiday destinations for Southern Californians are Las Vegas, San Diego and San Francisco, the club said. Hawaii is the most popular destination for those traveling by air.
For more business news, follow James F. Peltz on Twitter: @PeltzLATimes
ALSO
Millennials and car ownership? It's complicated
Review: 2017 Corvette Grand Sport is great, but how great
Kodi lets cord-cutters watch whatever they want, whenever they want it, for free. So how is it legal?
---
Sign up for the California Politics newsletter to get exclusive analysis from our reporters.
You may occasionally receive promotional content from the Los Angeles Times.