'Parfumerie,' a 1936 Hungarian play, is an overlooked inspiration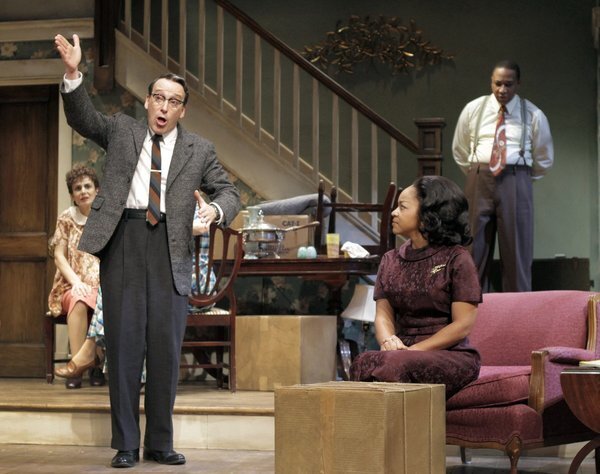 Bruce Norris constructed a provocative history of the house that the African American Younger family is heading to at the end of Lorraine Hansberry's "A Raisin in the Sun." An impeccable ensemble, under the direction of Pam MacKinnon, helped this Pulitzer Prize-winning drama capture the Tony Award for best play after the production went on to Broadway.
(Lawrence K. Ho / Los Angeles Times)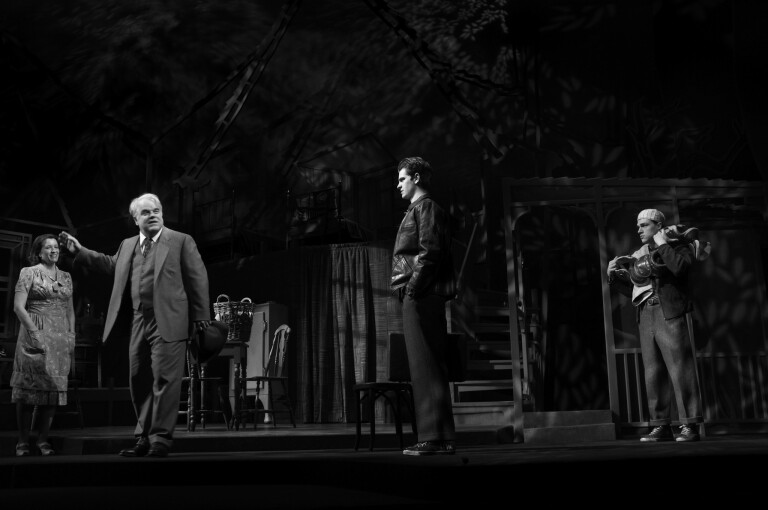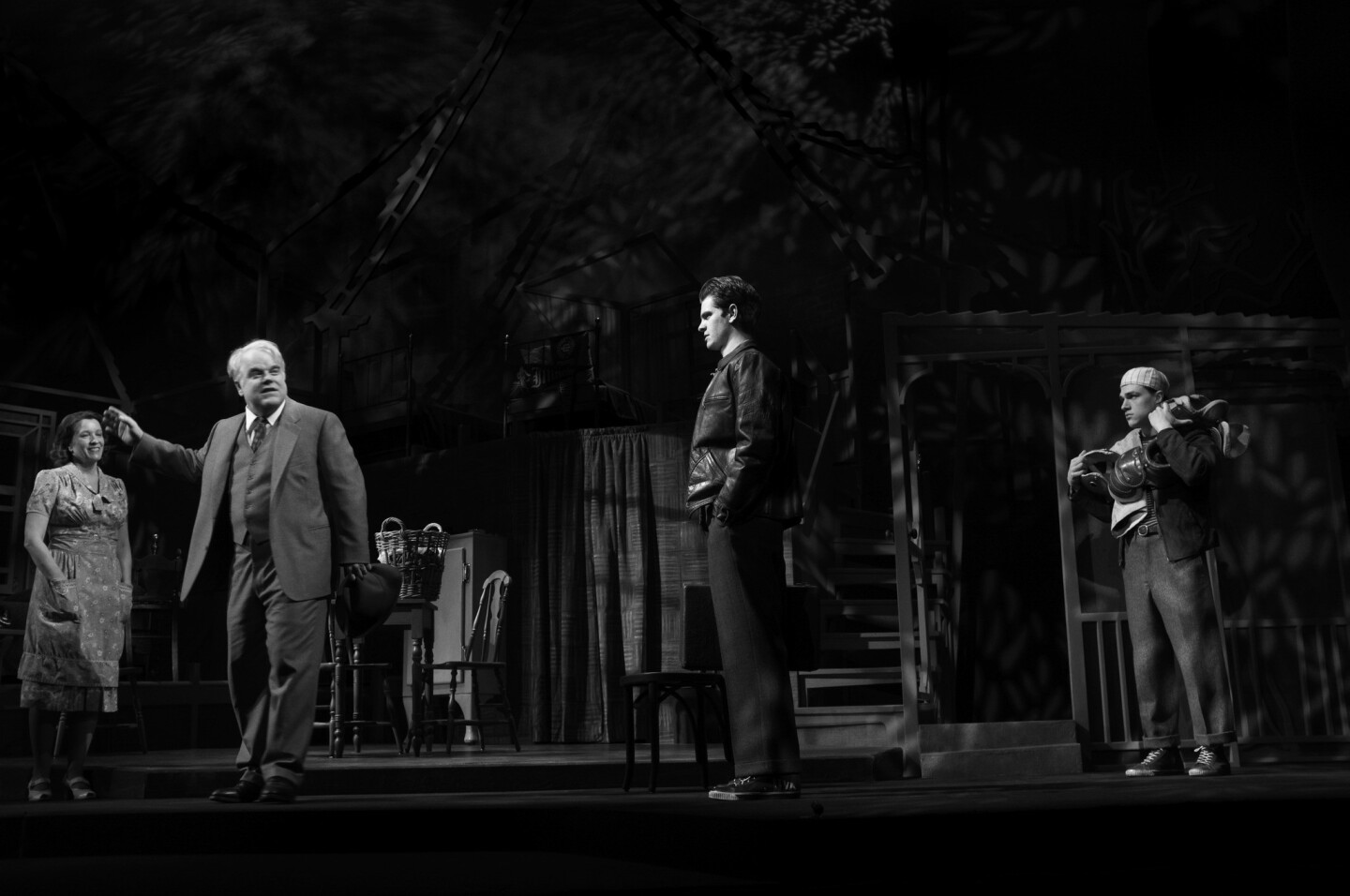 Mike Nichols' Tony-winning revival of Arthur Miller's classic was wobbly in spots, but Philip Seymour Hoffman's Willy and Andrew Garfield's Biff found the emotional combustion when it mattered most.
(Brigitte Lacombe for New York Magazine)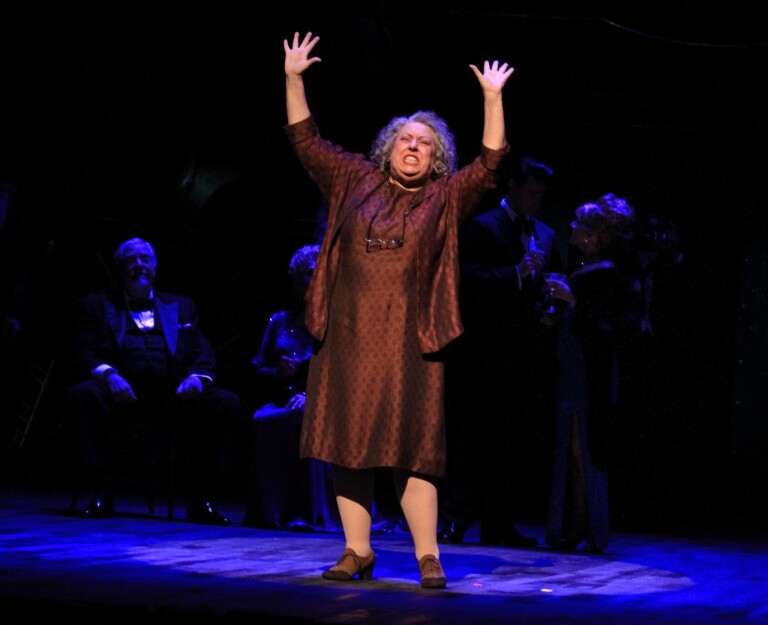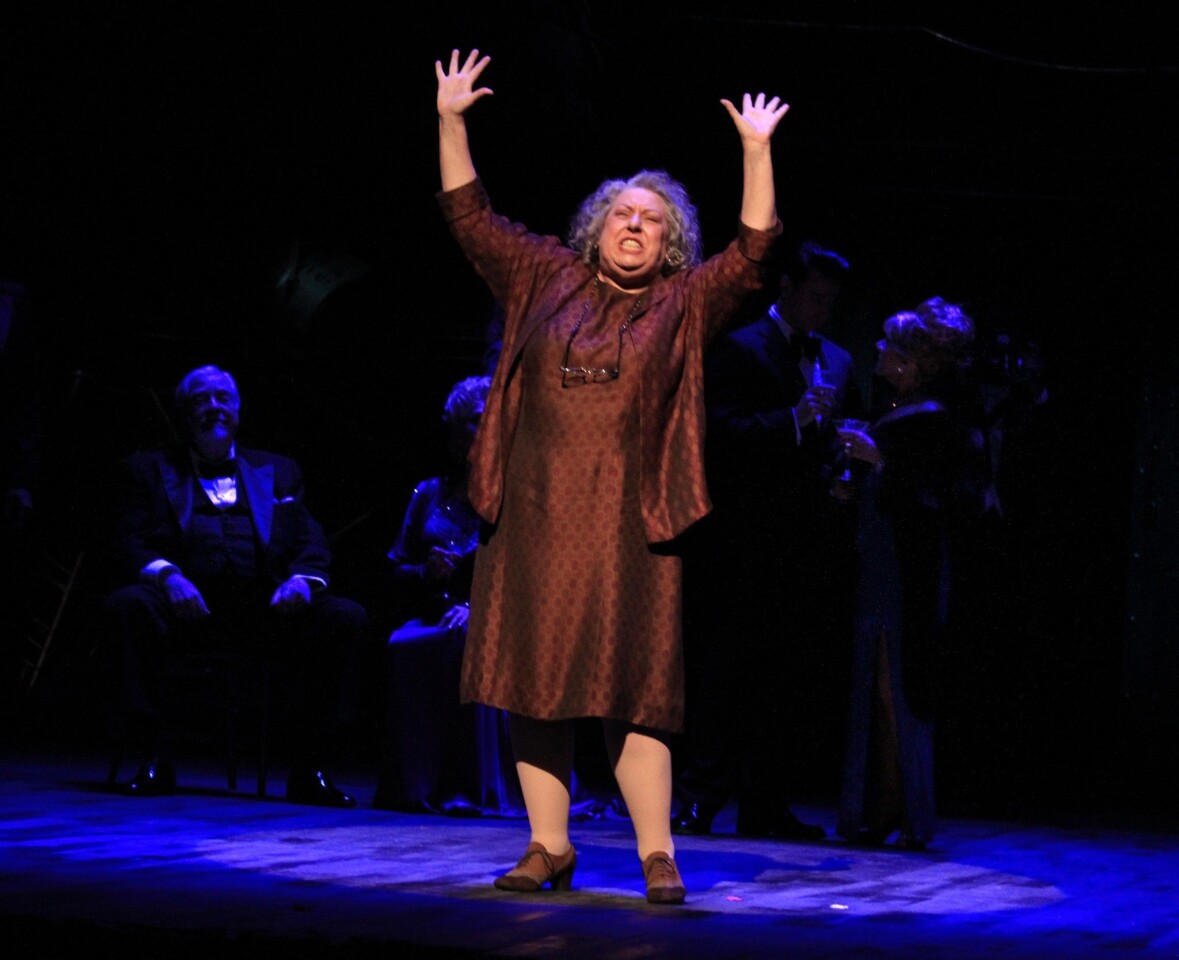 Sheer ecstasy for musical theater aficionados of a Sondheim bent. The side dishes alone (Elaine Paige singing "I'm Still Here," Jayne Houdyshell belting "Broadway Baby") are pièces de résistance by any showbiz standard.
(Glenn Koenig / Los Angeles Times)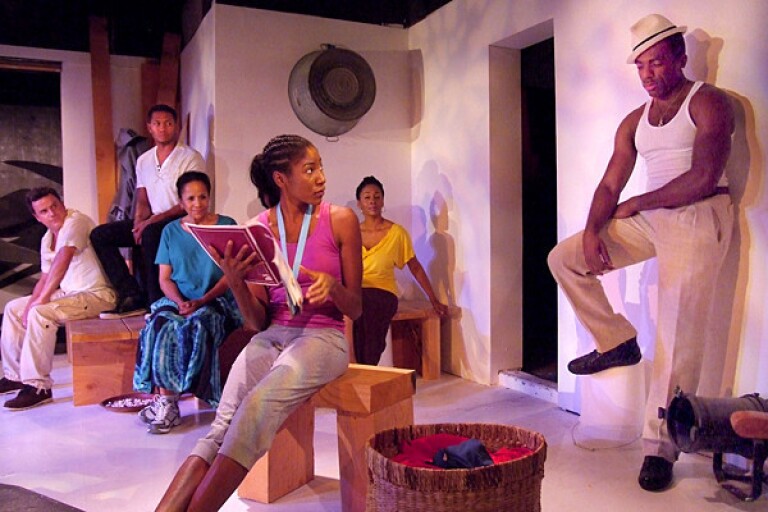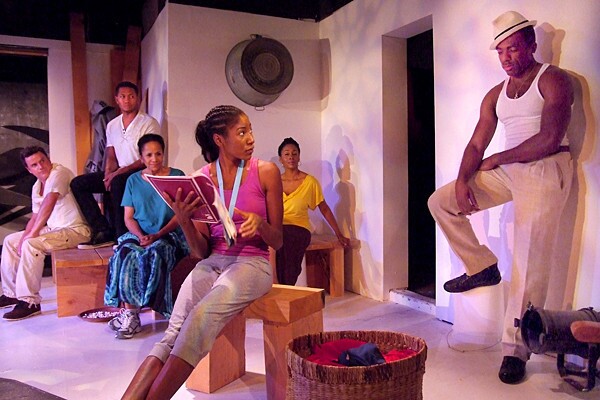 Part of Tarell Alvin McCraney's acclaimed "Brother/Sister Plays," this still-running poetic drama introduces L.A. audiences to an adventurously lyrical talent in a production directed by Shirley Jo Finney that is a marvel of ensemble acting.
(Ed Krieger)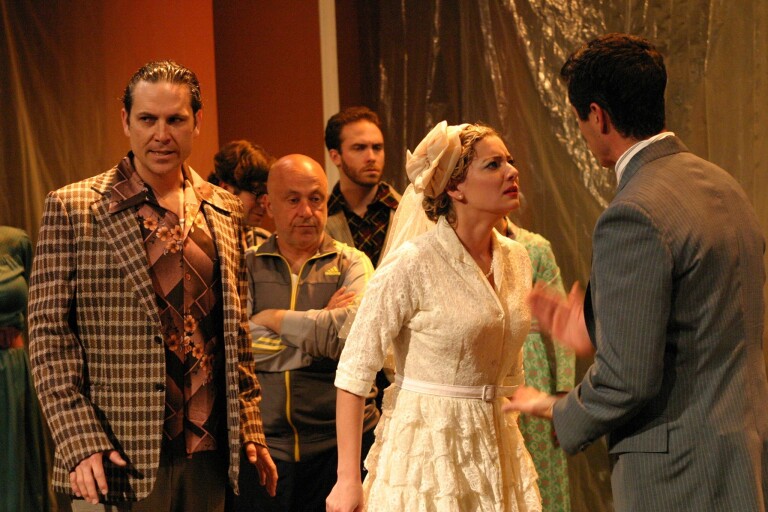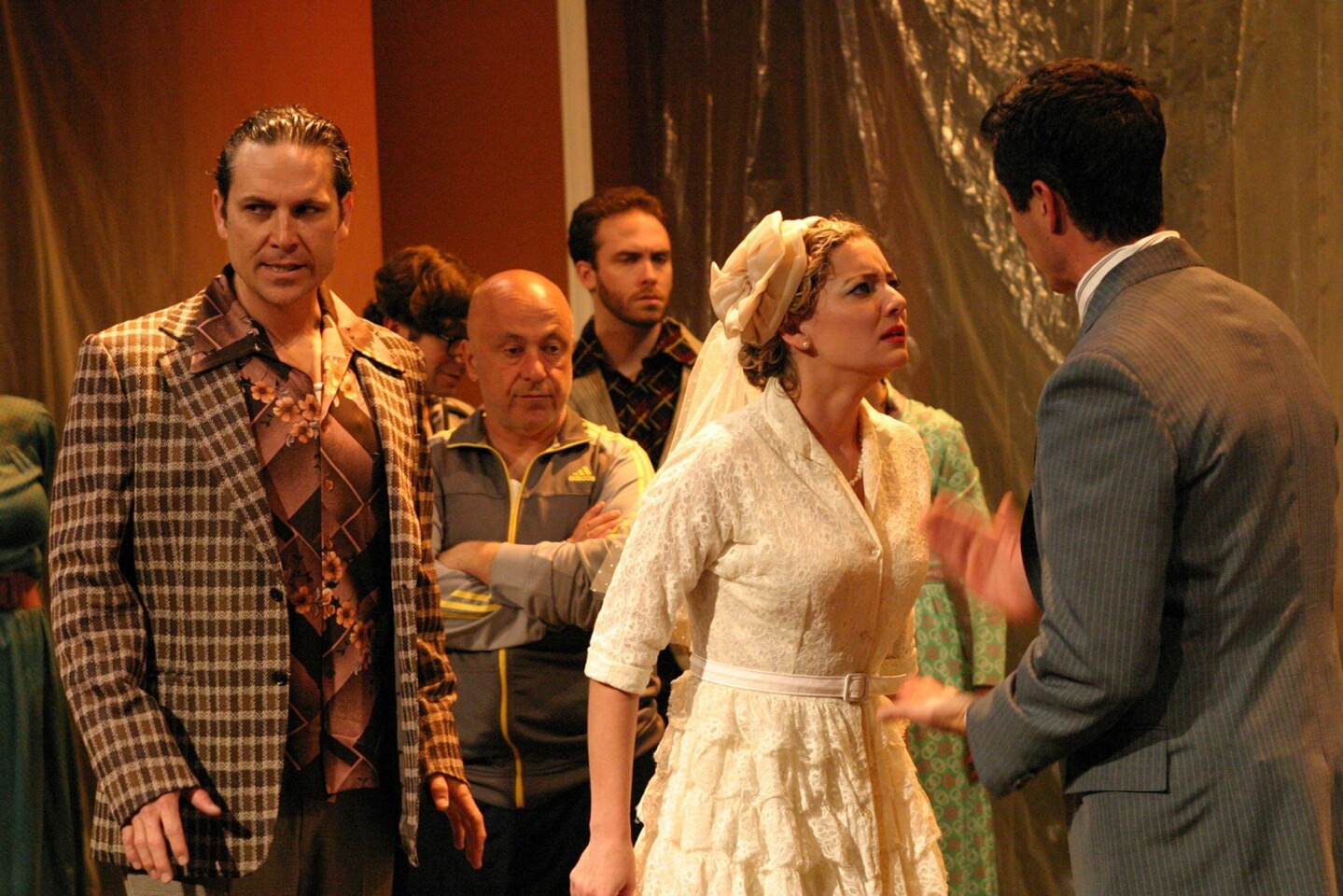 Anton Chekhov's first major dramatic offering was played more comically than usual in an insouciant production by Bart DeLorenzo that still somehow managed to zero in on the tragic pathos of a decent man who cannot make sense of a life that to others seems reprehensible.
(Odyssey Theatre)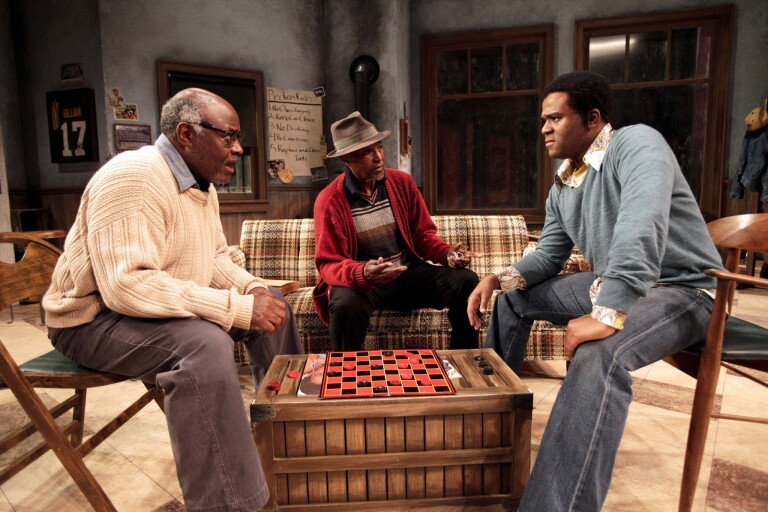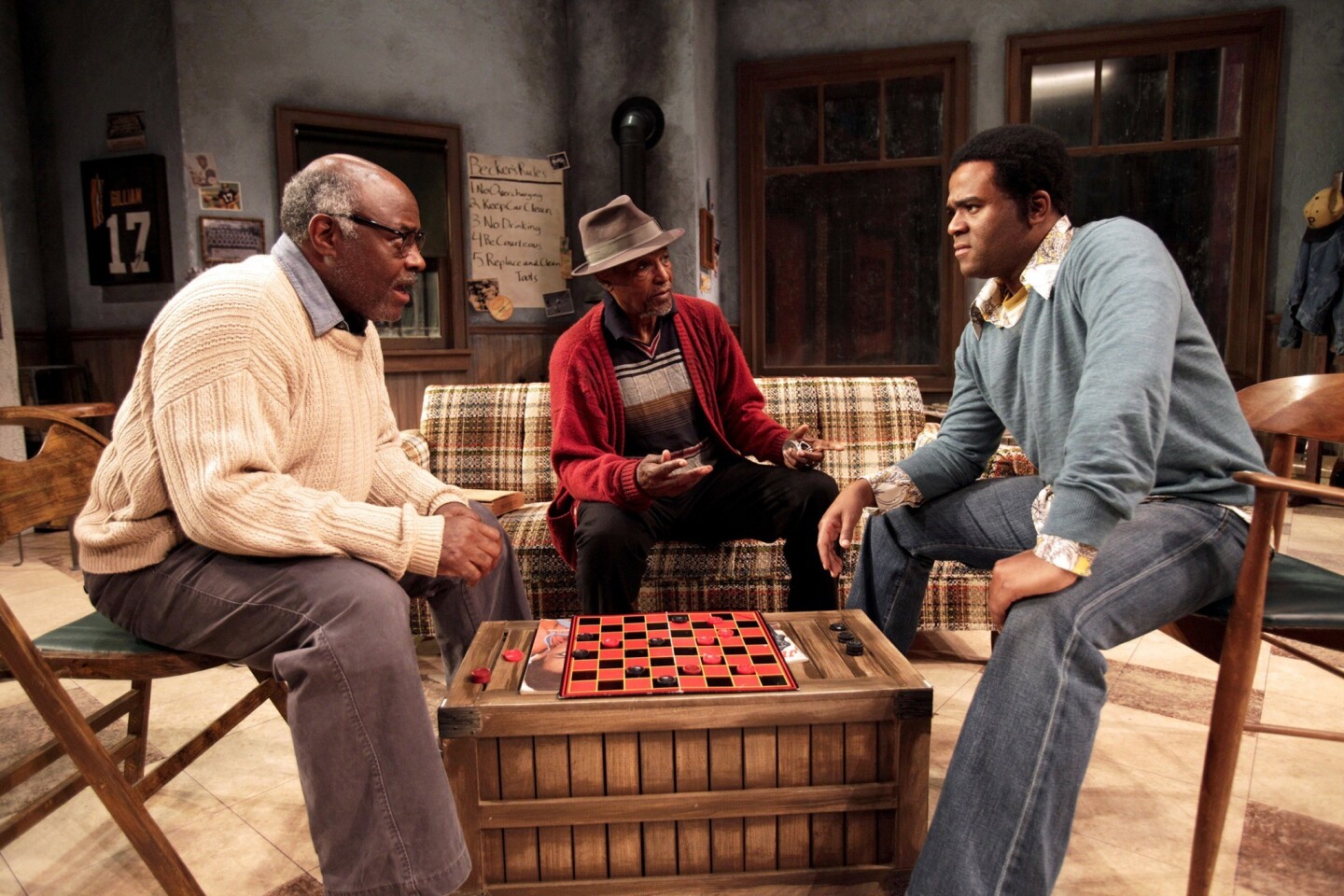 Set in the 1970s, August Wilson's drama was brought to life in all its funky, recessionary, keep-on-trucking glory in a South Coast Rep production, directed by Ron OJ Parson and starring the dependably wonderful Charlie Robinson as the demandingly upright boss of a down-and-out Pittsburgh taxi depot.
(Henry DiRocco / SCR)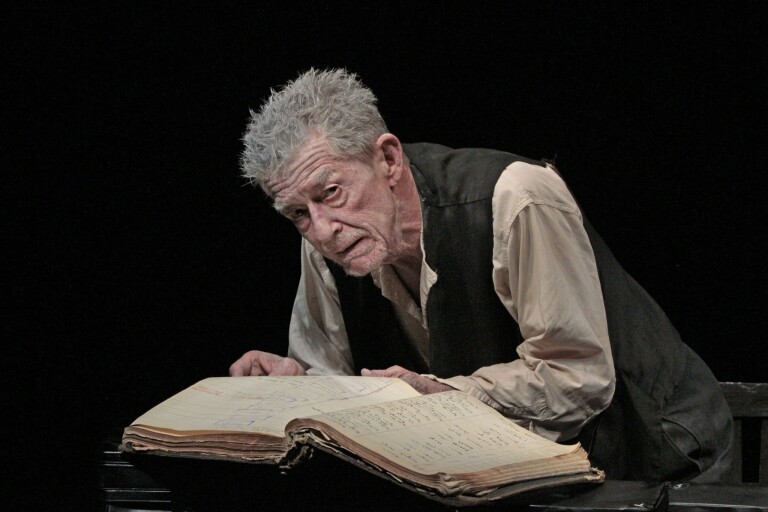 John Hurt's performance in this two-character piece (the aged Krapp and his recorded younger voice on tape) was a tour de force of Beckettian acting in which slapstick and poetry united to scale our common abyss.
(Anne Cusack / Los Angeles Times)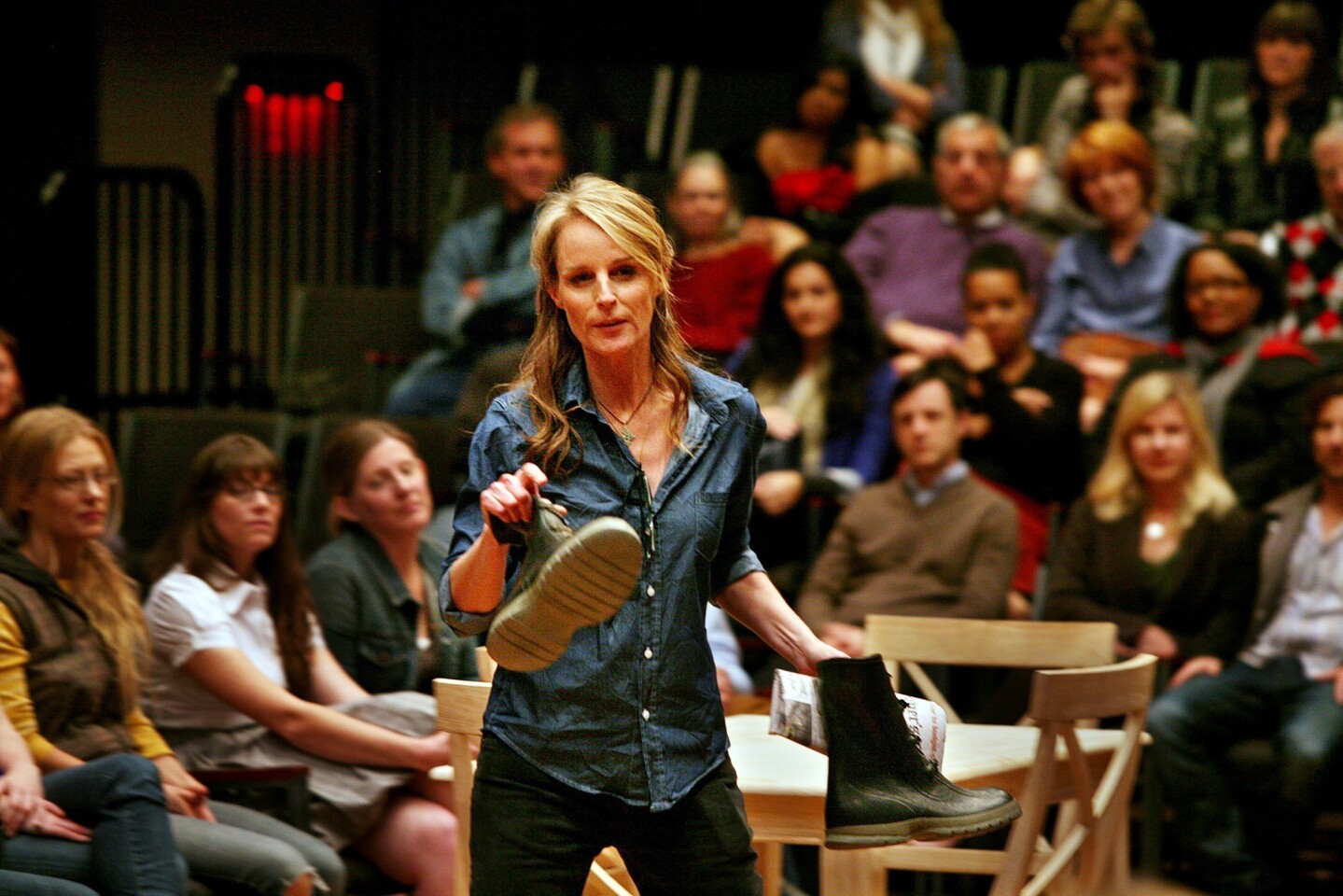 David Cromer's stark revival, starring Helen Hunt as the Stage Manager, wiped away the bittersweet sentimentality of Thornton Wilder's classic to expose the savage beauty lying beneath the years of accumulated theatrical clichés.
(Iris Schneider)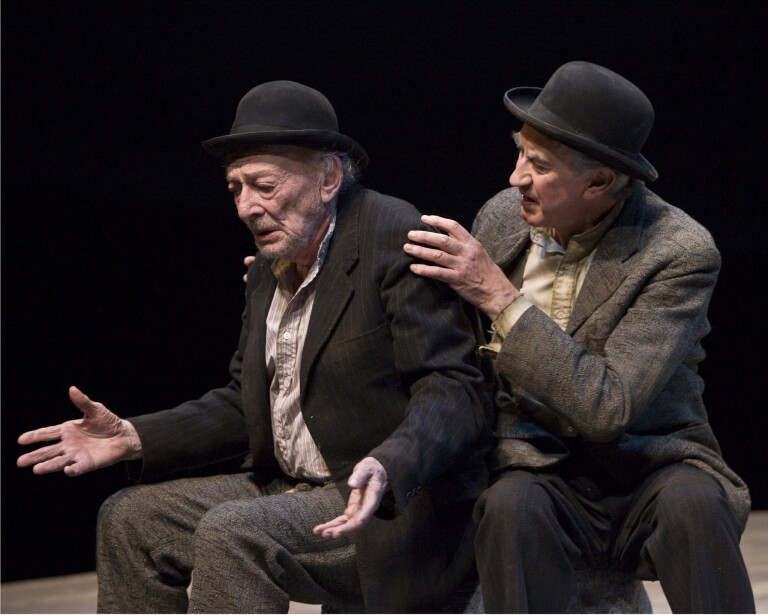 Alan Mandell and Barry McGovern made a Beckettian dream team in this reinvestigation of the absurdist classic incisively directed by Michael Arabian. It's been a long time since existential anguish felt so good.
(Craig Schwartz / Center Theatre Group)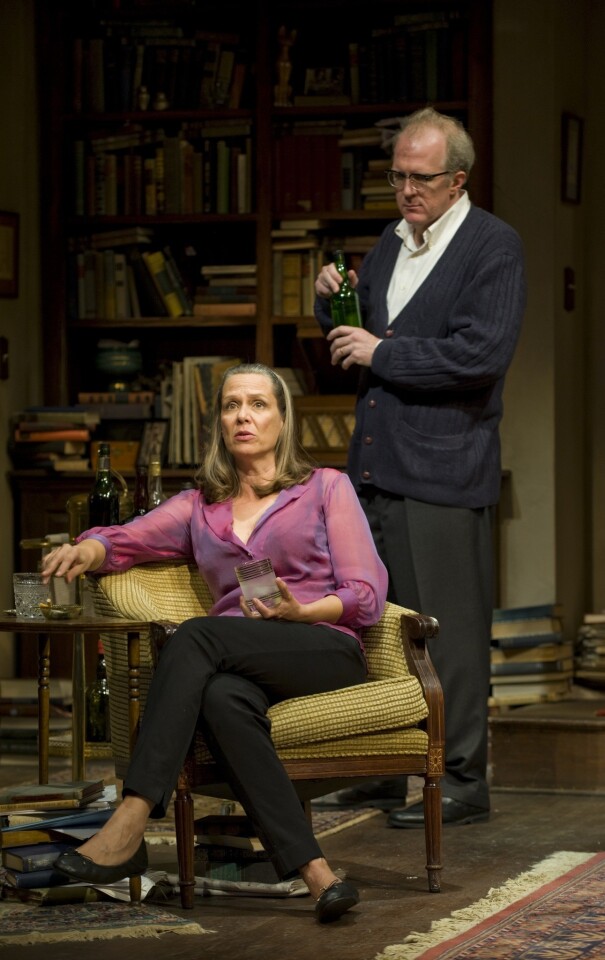 In Pam MacKinnon's justly celebrated revival of Edward Albee's masterpiece, Tracy Letts (author of "August: Osage County" and a first-rate acting talent) and Amy Morton bandy the acerbic zingers with drunken relish but never at the expense of the play's realism.
(Michael Brosilow / Booth Theatre)
"Parfumerie," the 1936 Hungarian play by Miklós László, has the humble distinction of living in the shadow of the more famous movies (and Broadway musical) that it inspired.
Hollywood has cashed in on the play not once but three times — the first adaptation was the 1940 Ernst Lubitsch romantic comedy "The Shop Around the Corner," starring James Stewart and Margaret Sullavan, which was followed by the 1949 screen musical version "In the Good Old Summertime," starring Judy Garland, and much later by the 1998 Nora Ephron movie "You've Got Mail," with Tom Hanks and Meg Ryan.
The Broadway musical "She Loves Me" — adapted from the play by Jerry Bock, Sheldon Harnick and Joe Masteroff — opened in New York in 1963 and is now one of the most beloved (and revived) musicals in the American canon.
But who is familiar with their inspiration, "Parfumerie"?
CRITICS' PICKS: What to watch, where to go, what to eat
The play — which is being performed in a new production at the Wallis Annenberg Center for the Performing Arts in Beverly Hills through Dec. 22 — had never been professionally performed in the U.S. until 2009, when the playwright's nephew, E.P. Dowdall, published a new English-language adaptation.
He doesn't speak Hungarian and relied on a literal English translation of the original text that his uncle and aunt had written. But "it was lacking something — it had lost something in translation," he said.
Dowdall, who works by day as an IT consultant in Connecticut, heads his late uncle's literary estate. He said he wrote the new version using vernacular American English and even tweaked some of the plot and jokes but, otherwise, remained faithful to the original story.
CHEAT SHEET: Fall arts preview
The play takes place in a Budapest gift shop around Christmas and follows the personal relationships among the store's employees and customers. The central relationship — and the one emphasized in the movie versions — is between two bickering co-workers who don't realize that they are in fact pen pals.
László never made a lot of money off the play because he signed away the screen rights, according to his nephew. The Hungarian playwright immigrated to the U.S. in 1938 and worked under contract at MGM, eventually becoming an American citizen. He died in New York in 1973.
Mark Brokaw, the veteran theater director who is staging the Wallis production, said he had never even read "Parfumerie" before he was approached for the job.
"It's a richer story than the ones in the movies," he said in an interview. "I was surprised that it was such a rich brew of characterizations and many different plot lines. It's a very cleverly constructed piece."
PHOTOS: Arts and culture in pictures by The Times
Here's a look back at the most famous adaptations of "Parfumerie" on screen and stage.
"The Shop Around the Corner" (1940)
Director: Ernst Lubitsch
Cast: James Stewart, Margaret Sullavan
The movie focuses on the relationship between two employees of a Budapest bookshop who take an instant disliking to each other and end up constantly feuding. Unbeknown to them, they are also pen pals who have been corresponding for some time. By some accounts, Ben Hecht made some uncredited contributions to the screenplay, which is by Samson Raphaelson. Though it is now regarded as a classic, the movie wasn't a hit at the box office when it was first released.
"In the Good Old Summertime" (1949)
Director: Robert Z. Leonard (Buster Keaton, who has a supporting role in the movie, is believed to have directed some of the comic scenes.)
Cast: Judy Garland, Van Johnson
This MGM musical version transfers the story to early 20th century America and follows two employees of a music store who detest each other but who have unknowingly developed a relationship via mail. Liza Minnelli, Garland's daughter, makes her uncredited screen debut as a little girl seen near the end of the movie.
"She Loves Me" (1963)
The Broadway musical, directed by Harold Prince, opened in 1963 and starred a young Barbara Cook. The musical is frequently revived throughout the country and received a major Broadway production in 1993 from the Roundabout Theatre Co. It was mounted at L.A.'s defunct Reprise! theater in 2003, starring Rebecca Luker and Patrick Cassidy. Masteroff's script returns the action to a Budapest gift shop and remains largely faithful to the play. Dowdall said that he attended the 1963 New York premiere of the musical at age 10 as a guest of his uncle, who, he said, enjoyed the production.
"You've Got Mail" (1998)
Director: Nora Ephron
Cast: Tom Hanks, Meg Ryan
This updated take on the play transplants to late '90s New York, where the action centers on a feud between an independent bookstore owner (Ryan) and a corporate executive of a bookstore chain (Hanks). By night, the two have unknowingly become online friends. (The movie's title is a play on the greeting from the once popular Internet service provider AOL.) Ephron wrote the screenplay with her sister, Delia.
---
Inside the business of entertainment
The Wide Shot brings you news, analysis and insights on everything from streaming wars to production — and what it all means for the future.
You may occasionally receive promotional content from the Los Angeles Times.