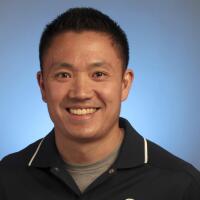 David Ng
David Ng is a former Company Town reporter for the Los Angeles Times. He has written investigative stories about some of the city's largest cultural institutions. He graduated from the cultural reporting and criticism program at New York University's journalism school.

Latest From This Author
CAA has filed an antitrust lawsuit against the Writers Guild of America, becoming the third Hollywood talent agency to take the union to court over the bitter dispute that has pitted TV and movie writers against their agents since April.

After being slapped this week with lawsuits from two of Hollywood's biggest talent agencies, the Writers Guild of America fired back on Friday, sending a cease and desist letter in which the guild accuses agencies of engaging in anti-competitive behavior.

United Talent Agency has become the second major Hollywood talent agency to sue the Writers Guild of America, claiming in a suit filed Thursday that the guild has violated antitrust laws by organizing a group boycott.

The dispute between Hollywood writers and their agents has gotten uglier with WME filing a lawsuit against the Writers Guild of America, alleging that the guild has committed antitrust violations and is abusing its power as a union.

In an ominous development for TV and movie production, the Writers Guild of America has rejected the latest offer from talent agencies in their ongoing dispute that has pitted Hollywood writers against their agents.

The lawsuit brought by the Writers Guild of America against Hollywood's biggest talent agencies has changed judges for a third time, potentially adding further delay to a dispute that has left the TV industry in a state of uncertainty.

Talent agencies have come out swinging against Hollywood writers, accusing their guild of bad-faith negotiation as talks between the two sides appear to be headed for another stalemate.

Filmmaker Bryan Singer has settled the rape allegation made by Cesar Sanchez-Guzman, who said the "X-Men" and "Bohemian Rhapsody" director sexually assaulted him on a yacht in 2003.

UTA has named Arthur Lewis to oversee the Hollywood talent agency's fine arts programs, which provide visual artists with Hollywood-style representation as well as a physical space to exhibit their work.

Fox has notched a legal victory over Netflix after a Los Angeles judge sided with the now Disney-owned studio in an executive poaching dispute that has wide-ranging implications throughout Hollywood.