Indie Focus: Culture and commerce collide in 'Birds of Passage'
Hello! I'm Mark Olsen. Welcome to another edition of your regular field guide to a world of Only Good Movies.
It was another topsy-turvy week in Hollywood, as we enter the final stretch of this year's Oscars season and the show itself has remained an unusual focal point of attention. First, the Academy of Motion Picture Arts and Sciences announced that four awards would be presented during commercial breaks of the telecast and the acceptance speeches then aired later in the broadcast. Then, after a furor from members and online, they changed course. Who knows what might still happen before this year's Oscars are actually handed out.
Turning back to the actual movies under consideration, The Times' Carolina Miranda published a terrifically insightful profile of Yalitza Aparicio, nominated for best actress for her debut role in "Roma."
Aparicio is well aware of what it means for a woman of Mexican indigenous descent to be put on the world stage, visible on television shows and magazine covers.
"I want to believe that in the future, they will continue to include more and more people like me," she says, "so that someone else can look at it and say, 'Hey, I look like her.'"
I recently sat down with filmmaker Spike Lee along with his longtime collaborators, composer Terence Blanchard and editor Barry Alexander Brown. Lee was nominated for the Oscar for best director for the first time this year, while "BlacKkKlansman" became the first of his films to be nominated for best picture. Both Blanchard and Brown were likewise nominated for the first time for their work with Lee.
Of what draws him back to working with Blanchard and Brown, Lee said, "Everybody's committed. And the more everybody controls that craft, the better the story can be told. Also, another thing I'd like to say is that we all love what we do.
"And when you love what you do and work with people who do the same, it's a great feeling. It's like sports, when you got a great team and you are clicking on all cylinders."
You can also listen to the conversation with Lee, Blanchard and Brown on our entertainment podcast, "The Reel."
We will have a number of screening series events to announce over the coming weeks, including our first TV-related project. For info and updates, go to events.latimes.com.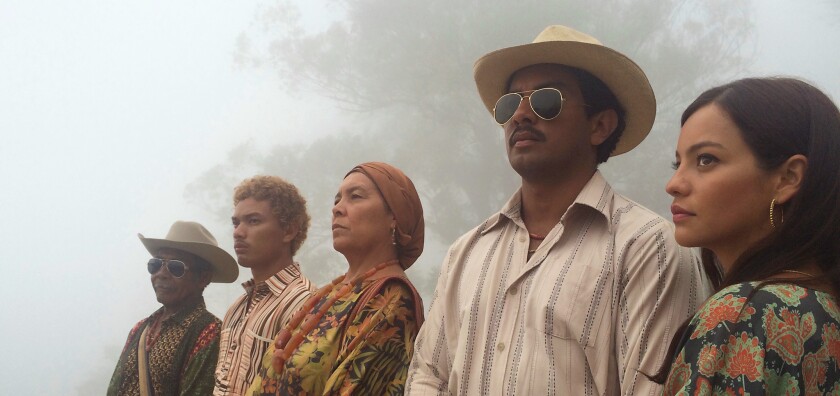 'Birds of Passage'
Directed by Ciro Guerra and Cristino Gallego, "Birds of Passage" is like no other drug-trafficking movie you've seen. Set during the 1960s and '70s among the Wayuu people in the La Guajira region of Colombia, the film follows a young man named Rapayet (Jose Acosta) as he enters the fledgling drug trade, paying particular attention to the impact on tradition and culture as money and power become a growing influence.
In his review for the The Times, Kenneth Turan called the film a "rare example of provocative cinema on an epic scale, combining genre elements with classic tragedy and cultural fidelity."
Carolina Miranda spoke to Guerra and Gallego, touching on why they wanted to tell this story in the first place. "This history of narcotrafficking is the history of the destruction of our society, of the moral foundations of a society," says Guerra. "For us, 'Birds of Passage' was a way for us to tell that story — not the one in which someone gets rich and glamorous."
"Gangster films have been made for a long time, and there are histories and themes that get repeated," says Gallego. "We felt that the setting of La Guajira and the world of the Wayuu gave us an opportunity to tell this story in a different way, subverting the genre in the process — a genre that has been very macho, a genre that has been very much of and about men."
For the New York Times, A.O. Scott wrote that the film, "while clearly the result of long and careful research into the Wayuu, doesn't feel like an ethnographic document. Instead of stepping back to explain the beliefs and practices of its main characters, it plunges you into the reality of their lives, trusting that both their humanity and their distinctiveness will be apparent .… The refusal of the filmmakers to stamp their subjects with otherness — makes the losses the characters endure all the more devastating."
In a review for the Wrap, Monica Castillo wrote, "Since the movie is set in the decades before Pablo Escobar's prime in the '80s, it lacks the kind of narco sheen western audiences have flocked to, but 'Birds of Passage' is very much an analogy for that era, the lives it took and the shame it's left behind for the survivors .… Rapayet's saga is not merely his own, but also that of his family and community at large."
'Fighting With My Family'
Written and directed by Stephen Merchant, "Fighting With My Family" is based on the real-life story of Saraya-Jade Bevis, who rose to fame as a WWE wrestler known as Paige. Produced by Dwayne "The Rock" Johnson, the film stars Florence Pugh as Paige and features Lena Headey, Nick Frost and Jack Lowden as her family.
Reviewing for The Times, Justin Chang called the film a "generous, big-hearted comedy," adding, "Is there anything Florence Pugh can't do? It may be a premature thing to ask of a 23-year-old actress just a few roles into a remarkable career, but I remember thinking it after seeing her in the quietly seething independent drama 'Lady Macbeth' .… [In] 'Fighting With My Family,' Pugh hurls herself against a lot of other things: the ropes of a wrestling ring, various male and female opponents, the opportunity of a lifetime."
Jen Yamato spoke to much of the creative team behind the film, included Paige and Pugh, who first met only a few weeks before the film screened at the Sundance Film Festival.
"It's a wrestling film, but ultimately it's about her and her family and the downs, as much as the ups," Pugh said of Paige. "And that is real life. You don't get anywhere without losing a lot. That is so truthful about how hard we work to get where we need to be."
For the New York Times, Manohla Dargis wrote, "Like all genre movies, sports stories tend to cling to a familiar template, one involving struggle, tears, heart, soul and triumph .… Like genre cinema, professional wrestling strikes a balance between convention and innovation, between what the crowd knows (expects) and the surprises, the little deviations from the usual script, that can drive it to its feet."
At Vanity Fair, K. Austin Collins wrote, "So many of 'Fighting With My Family's' beats would seem, on paper, to be pleasurably trite and not much more. Yet the movie is its own brand of satisfying. Brits have long been dependably turning out funky little low-stakes dramedies like this one — but what they don't usually have is a star like Florence Pugh, who has quickly become one of the more intriguing actors of her generation."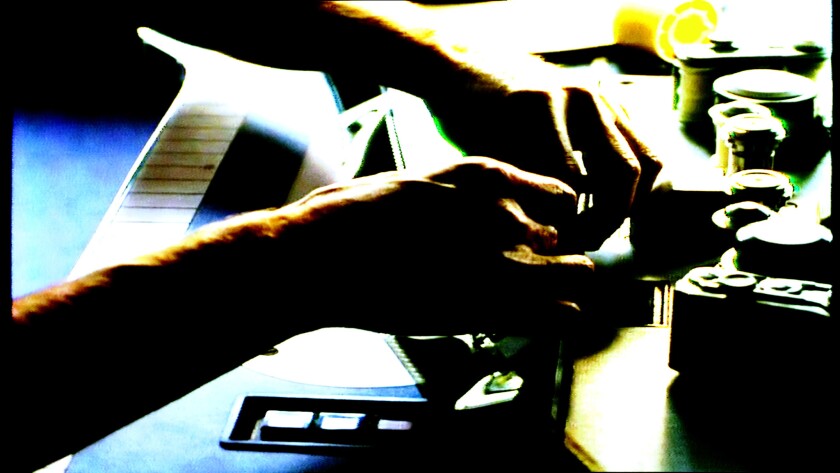 'The Image Book'
Any new film from Jean-Luc Godard is still an event. His latest, "The Image Book," is made in the collage style of much of his recent work, forming a dizzying essay on memory, technology and history and how the three have become intertwined.
Reviewing for The Times, Justin Chang wrote, ''The Image Book' is an 85-minute cinematic brainstorm, a swirling, dazzling, maddening frenzy of disconnected sights and sounds that have been compiled and arranged according to a rhythmic and rhetorical logic that only its maker can fully divine .… Those willing to brave its pleasures and frustrations — and they are not always easy to tell apart — will find themselves in for the most intoxicating kind of bafflement."
For the New York Review of Books, J. Hoberman wrote, "A head-scratcher and a mind-bender, 'The Image Book' — the latest film by eighty-eight-year-old Jean-Luc Godard — is gloriously obscure and brutally unpretty, yet lucid and even gorgeous all the same."
At Film Comment, Amy Taubin spoke to Fabrice Aragno, who is credited as the film's cinematographer, co-editor, and co-producer. As he said of their post-production process that often bounces images from one format to another, "You know how in post-production you are supposed to color-correct the picture so everything is smooth and even? Jean-Luc wants the opposite. He wants the rupture. Color and then black and white, or different intensities of color .… Handmade. He wants to see that. It's a gift from his old machine.
Email me if you have questions, comments or suggestions, and follow me on Twitter: @IndieFocus.
---
Get the Indie Focus newsletter, Mark Olsen's weekly guide to the world of cinema.
You may occasionally receive promotional content from the Los Angeles Times.