Kate and Laura Mulleavy, the sisters behind Rodarte, move into film with 'Woodshock'
The Mulleavy sisters grew up on the edge of an old-growth redwood forest, two girls in the shadows of trees larger than the Statue of Liberty. Their grandfather, a retired Army man, would sometimes make them march into the woods because he wanted them to be outside. But then they would roam free, quiet and unmonitored, exploring the Santa Cruz wilderness in a place where imagination felt infinite.
It was such a formative period for the siblings that when they launched their own couture line, Rodarte, they drew upon the texture of the trees in their early collections, creating dresses inspired by redwood bark. Still, the question lingered: "Why are these trees somehow speaking to us?" they wondered.
So in 2011, in the midst of running their California-based fashion company, Kate, 38, and Laura, 37, discreetly began writing a screenplay together. Titled "Woodshock" — a colloquial term meant to describe the sensation of becoming lost and disoriented among the trees — the story was born out of a desire to explore their connection to the redwoods. But the film, which was released in theaters yesterday, ended up as a sort of fever dream — a surreal journey that tackles themes as varied as the environment, assisted suicide and psychedelic drug trips.
"We sat down and were, like, 'What are we gonna write about? What's the thing we can share?' " recalls Laura, the brunette sister. "Growing up, we just happened to have this really beautiful experience knowing that something was more important than us — these trees. Humanity is so small compared to what our earth is, so to try to contextualize that, mentally — there's something we wanted to capture about standing in those woods."
It is an August morning and the siblings are wandering through the botanical gardens outside the Huntington Library, just five minutes from their home in Pasadena. They've visited this place dozens of times but cannot settle on the most picturesque spot to sit: The Japanese garden? The rose garden? Or maybe just here, on this wooden bench under a weeping willow?
Yes, this is the spot, under the drooping, romantic tree. "What a magical spot," Kate says, closing her eyes and feeling the breeze. "This is so relaxing. I could literally fall asleep."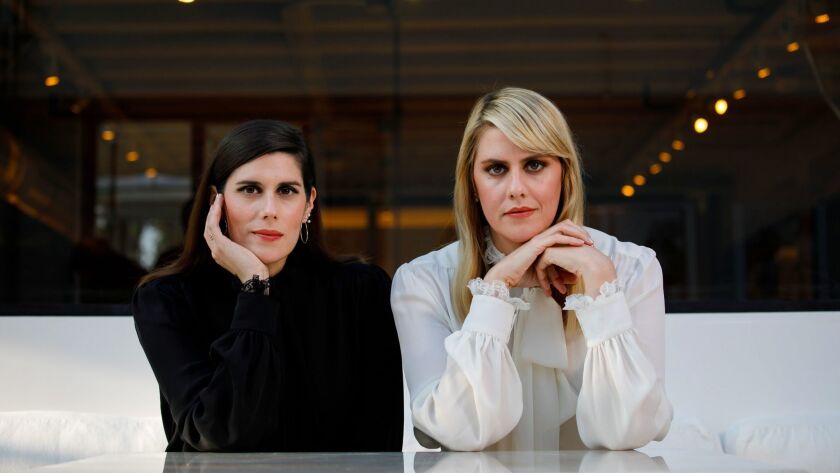 Before they began writing "Woodshock" — which they would also go on to direct — the Mulleavys had no background in film. At Berkeley, Kate majored in art history and Laura studied English literature. But they've long been cinephiles. As girls, they relished their trips to an old theater in Capitola, watching "Troop Beverly Hills" and "Moonstruck" and then going for walks on the nearby beach. The woman who sold tickets at the box office had a beehive, which Laura was fascinated by. She once asked so many questions about the employee's hairstyle during a screening that her mother had to take her out of the theater.
The Mulleavys' mother — an artist who made paintings, pottery and weavings — was obsessed with old Hollywood films and frequently showed her daughters movies starring Cary Grant or Marilyn Monroe. She even let the girls take a week off from school to watch old Hitchcock flicks.
Michael Costigan, one of the producers of "Woodshock," was shocked by the sisters' extensive knowledge of classic Hollywood when he first met them. "The way they spoke about film and references to what inspired them — they were as filmicly literate than many of the directors I've worked with," says Costigan, who has made movies with filmmakers like Ang Lee, Ridley Scott and Luca Guadagnino. "The idea that they're snooty fashion designers couldn't be further from the truth. Their favorite conversation is 'Which "Back to the Future" movie is your favorite?'"
The Mulleavys have dipped their toes into the film world before: They designed the ballet costumes for Darren Aronofsky's "Black Swan," and their fall 2014 Rodarte collection featured five gowns with "Star Wars" characters like Yoda and C-3PO on them.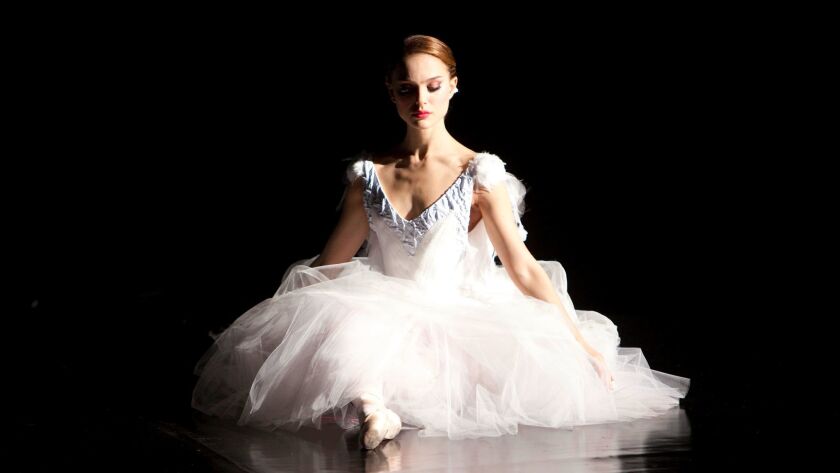 But "Woodshock" was an entirely new challenge. The sisters began working on the script "almost as one person," Kate says, sitting in a room together at a shared computer. The story they came up with follows a young woman named Theresa (Kirsten Dunst, a longtime Rodarte enthusiast), whose mother is terminally ill. Because she works at a marijuana dispensary, Theresa has access to pot, and with the aid of her boss, she laces a joint with a mysterious toxin that allows her mom to die peacefully.
Though her mom wanted to die, Theresa is still racked with guilt over what she's done, so she begins toying with the poisonous marijuana herself. As she explores the deepest corners of her mind and starts wandering blindly through the redwoods, the film becomes increasingly less linear. There are disorienting visions, double exposures and crystal reflections, and the viewer is never given definitive answers about what Theresa is experiencing.
Perhaps because of its unstructured narrative, early reviews of the film — which premiered at the Venice Film Festival this month — have been mixed. (The movie is also coming out the week after Aronofsky's latest film, "mother!," enraged some filmgoers with its bewildering, allegory-heavy storyline.)
But those coming to the multiplex expecting only easily digestible plots "need to watch some good films," argues Laura.
"This is hardly the first surrealistic film that's existed," she says. "Even 'Star Wars' was built on the idea that aesthetic would tell the story; the Storm Troopers are dirty and made you feel connected as humans to this idea of outer space. Or you can jump to something like 'Three Women,' which is a dream state and it's one of the most beautiful films that [Robert] Altman made and my favorite film of his."
Kate adds: "There's a very aggressive thing about filmmaking right now where people want to distance themselves from stylization or a perspective where the visual is just as important as the dialogue."
Furthermore, she says, any critic who states that the sisters were only concerned with making a visually beautiful film because they are fashion designers is sexist.
"I'll just go out on a limb and say it," she continues. "To make a film that looks like this takes ingenuity, a lot of hard effort, and it has meaning. Visual signs and codes have meaning. They have importance in artistic expression and film. If someone says that's not valuable or worth anything, it's because they're trying to put it in a feminine space instead of looking at it as creative."
Though "Woodshock" is not "a costume film in the way someone might think we would make," says Laura — Dunst wears simple lace bras and slips throughout the majority of it — the Mulleavys still put immense thought into Theresa's look. Toward the end of the film, when the character is slowly spiraling out of control, the black sequin dress she wears gradually deteriorates. To a first-time viewer, the change will likely be imperceptible, but Dunst is actually wearing three different versions of that dress — each one more destroyed than the last — to slightly dislocate the audience.
On set, the sisters discussed these ideas as a unit — so connected that the crew later told the siblings they seemed like the same person.
"With other siblings I've worked with — Ridley and Tony Scott, or the Duplass brothers — usually they divide and conquer," Costigan says. "But Kate and Laura genuinely both do everything. They don't separate tasks and responsibilities. But they're not afraid to disagree with each other. Sometimes, in a meeting, I felt like I was in their living room watching two family members relating to one another."
At home, the Mulleavys share what they describe as a "compound" with their mother and father, a mycologist who studies mushrooms. Asked how they date with their parents around, Kate laughs and says, "You just don't use your home that way. And we find really interesting guys, I guess."
Anyway, they're workaholics who like to be home and surrounded by familiarity when they can be. They don't party a lot, and though their film explores psychedelic visions, "we're not drug people," insists Kate.
"I've had my own personal experiences, but it's not part of my life because that doesn't work for me," Laura says. "I've never had some weird, crazy trip. I wish I had an eye-opening experience and could now use five percent of my mind that I couldn't before."
"I mean, I'm at the age now where I have one glass of wine and the next day I can't move," Kate says.
Laura sighs and looks up at the willow tree, realizing it is time for her to go. "Now I don't want to go to work," she says, begrudgingly getting up from the bench.
They meander toward the exit, stopping to admire a camellia tree and some exotic-looking cacti along the way. Eventually, they disappear into the parking lot. But less than 10 minutes after driving away, they are back in nature.
"Roses at our house :) just now," Kate e-mails along with a picture of a pink flower. "I'll send sunflowers later :)."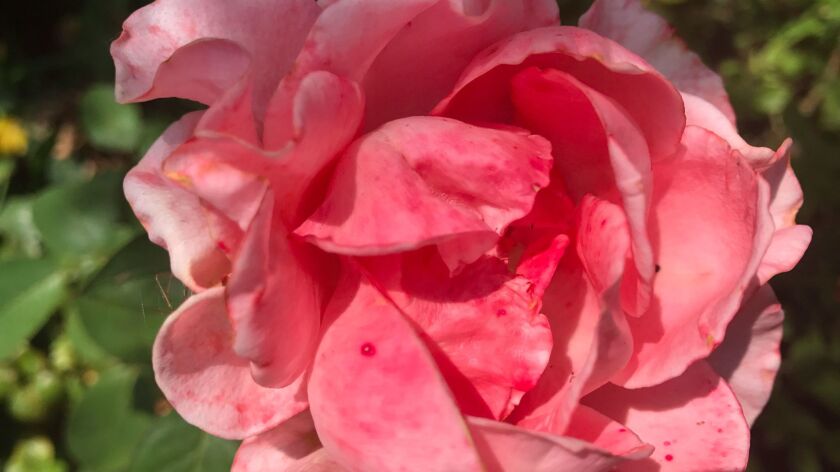 Follow me on Twitter @AmyKinLA
ALSO
Lady Gaga wants you to feel her pain in the Netflix documentary 'Five Foot Two'
Perspective: Who loves animals more, a big-game hunter or a big-city dog lover? Inside 'Trophy' and its complex ideas
Jake Gyllenhaal, Tatiana Maslany and David Gordon Green talk about crafting a 'Stronger' relationship for the big screen
---
From the Emmys to the Oscars.
Get our revamped Envelope newsletter, sent twice a week, for exclusive awards season coverage, behind-the-scenes insights and columnist Glenn Whipp's commentary.
You may occasionally receive promotional content from the Los Angeles Times.