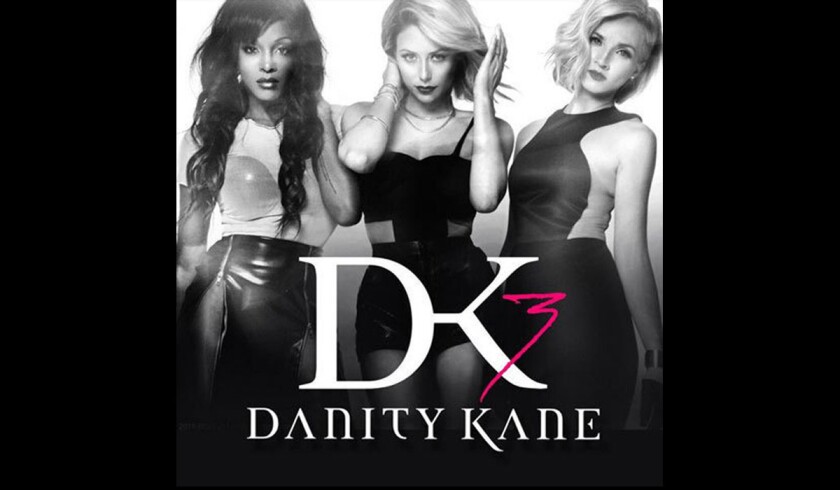 Despite calling it quits, Danity Kane will still release new music next month.
The group announced that it would issue "DK3" on Oct. 28 through Stereotypes Music/Mass Appeal/BMG Records. The album, which was supposed to be their comeback after reuniting last year, will be their last.
After a reunion tour and its first new music in six years, the multiplatinum urban-pop female group announced it was splitting in August after a recording session turned violent.
In a three-page letter that included separate and joint statements from members Aubrey O'Day and Shannon Bex, the two confirmed reports of an incident between O'Day and member Dawn Richard as the cause of the split.
O'Day wrote, "a business conversation took a turn for the worst when my group member punched me in the back of my head while I was speaking to another associate. To be clear, she was not physically engaged or threatened prior to her attack on me."
Richard posted to her Facebook page that she "continued to work with both parties to try to release the album even when the original story was leaked without anyone being consulted." She went on to say the other members blocked her access to the group's social media pages.
"This could have all been handled privately; however, certain parties chose to make this public before it could be rectified. I am not justifying my actions," Richard wrote. "I am saying this was all done before any changes or conversations could even be had."
As for what actually caused the blowup in the studio? A source close to the group told Pop & Hiss that O'Day was dissatisfied with how producers were splitting singing parts, and that she and Bex rescheduled a studio session without informing Richard in an attempt to record without her.
When Richard arrived at the studio -- after a producer told her of the changed time -- and learned that other members had also scheduled business meetings without her, Richard walked in on O'Day and Bex having a conversation about her. The rest became juicy TMZ fodder.
Last year four of the five original members — Andrea Fimbres, Richard, O'Day and Bex — announced that they would reunite without the involvement of Sean "Diddy" Combs, who put the group together ln the third season of the hit reality series "Making the Band."
The group's fifth member, D. Woods, declined to return because she wanted to focus on her solo career (but she later claimed she wasn't invited back).
In May the group issued its first single in six years, "Lemonade," and kicked off a comeback tour. Their reunion, however, was bittersweet as Fimbres announced she was departing the group to start a family. Although she completed the tour, she didn't perform any new material with the group.
After being launched in 2005, the group made history as the first girl group to have its first two albums debut at No. 1.
But after four years of on-camera internal turmoil, Combs dramatically disbanded the group and kept Richard as the sole member signed to his Bad Boy imprint. Richard later became a member of his hip-hop fusion collective Diddy-Dirty Money, then left her deal with Combs to focus on a breakout solo project.
The executive producers of "DK3" are the Stereotypes, who are responsible for the group's biggest hit, "Damaged." The album is the follow-up to 2008's "Welcome to the Dollhouse."
"We are very proud of the music we made as a group," a new statement released by the group said. "It is our hope our fans will enjoy and support this final album from Danity Kane."
Follow me @GerrickKennedy
---