Saturday's TV highlights and weekend talk shows: 'Planet Earth: Blue Planet II' on various channels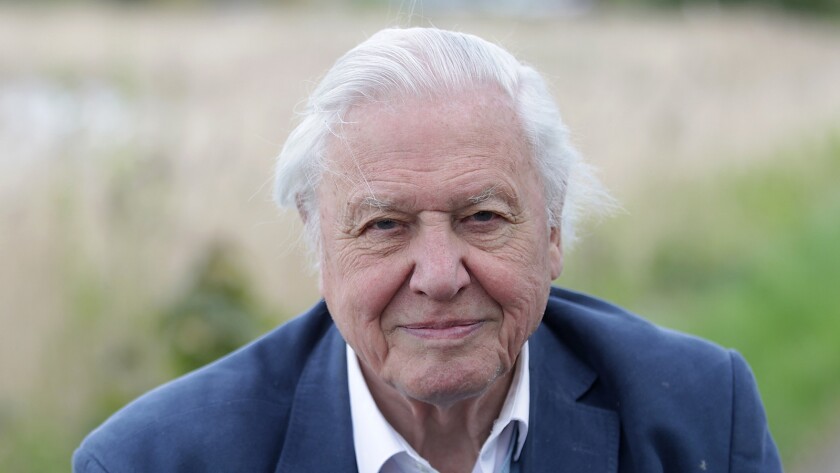 SERIES
Saturday Night Live Jessica Chastain hosts, with musical guest Troye Sivan. 8:29 and 11:29 p.m. NBC
Planet Earth: Blue Planet II This new installment of BBC America's Emmy-winning "Planet Earth" series premieres simultaneously across several networks. Presented by David Attenborough, the series involved 125 expeditions to 39 countries, with filming on every continent and every ocean. 9 p.m. AMC; BBC America; IFC; Sundance; WE
48 Hours This new episode of the news magazine series examines the life and death of former New England Patriots player Aaron Hernandez, who was found guilty of murder in 2015 and committed suicide in custody in 2017. 10 p.m. CBS
MOVIES
Snatched Amy Schumer convinced Goldie Hawn to come out of retirement to play her mother in this 2017 comedy, Hawn's first movie role in 15 years. Schumer stars as recently fired woman who persuades her mom to join her on a trip to Ecuador. Joan Cusack and Ike Barinholtz costar. 8 and 11:05 p.m. HBO
Cocaine Godmother: The Griselda Blanco Story Academy Award winner Catherine Zeta Jones ("Chicago") takes the title role in this new 2017 docudrama based on the career of the woman who became a pioneer in the Miami-based cocaine trade. Carlos Rodriguez also stars, 8 p.m. Lifetime. The documentary special "Griselda: The Godmother" follows at 10:30, featuring exclusive interview footage with her son, Michael Corleone Blanco.
WEEKEND TALK
SATURDAY
Good Morning America (N) 7 a.m. KABC
SUNDAY
Good Morning America (N) 6 a.m. KABC
State of the Union With Jake Tapper The budget: Office of Management and Budget director Mick Mulvaney. Sen. Rand Paul (R-Ky.). Sen. Bernie Sanders (I-Vt.). Panel: Bakari Sellers; Amanda Carpenter; Former Sen. Luther Strange (R-Ala.); Rep. Nanette Barragán (D-San Pedro). (N) 6 and 9 a.m. CNN
CBS News Sunday Morning Political correctness; a controversial art exhibit; Sir David Attenborough; Jordan Peele. (N) 6:30 a.m. KCBS
Fareed Zakaria GPS (N) 7 and 10 a.m. CNN
Face the Nation White House Budget Director Mick Mulvaney; Sen. Dianne Feinstein (D-Calif.). Panel: Ben Domenech, the Federalist; Jeffrey Goldberg, the Atlantic; Ruth Marcus, the Washington Post; Ed O'Keefe. (N) 8 a.m. KCBS
Meet the Press (N) 8 a.m. KNBC; 3 p.m. MSNBC
This Week With George Stephanopoulos (N) 8 a.m. KABC
Fox News Sunday With Chris Wallace Potential for government shutdown; funding the government: Office of Management and Budget Director Mick Mulvaney. Commanding First Special Forces Team to enter Afghanistan after 9/11: Lieutenant General John Mulholland. Panel: Michael Needham, Jane Harman; Josh Holmes; Charles Lane. (N) 8 a.m. KTTV; 11 a.m., 7 and 11 p.m. FNC
Reliable Sources President Trump's first year: Jeff Greenfield; Neera Tanden, Center for American Progress; Douglas Brinkley. Coverage of this weekend's marches and protests: Charlotte Alter, Time. White House correspondents review the president's first year: April Ryan; John Gizzi, Newsmax; Oliva Nuzzi, New York Magazine. (N) 8 a.m. CNN
MediaBuzz President Trump's first year in office; fake news awards; government shutdown: Guy Benson; Mara Liasson; Juan Williams; Bill Bennett; Emily Jashinsky, Washington Examiner; Shelby Holliday. (N) 8 a.m. FNC
60 Minutes A look back at the big moments covered in the show's five decades on air, 7 p.m. KCBS. An expensive San Francisco high-rise that is sinking; author and former M16 spy David Cornwell. (N) 8 p.m. KCBS
Customized TV Listings are available here: www.latimes.com/tvtimes
Click here to download: TV listings for the week of Jan. 21 - 27, 2018, in PDF format
---
From the Emmys to the Oscars.
Get our revamped Envelope newsletter, sent twice a week, for exclusive awards season coverage, behind-the-scenes insights and columnist Glenn Whipp's commentary.
You may occasionally receive promotional content from the Los Angeles Times.