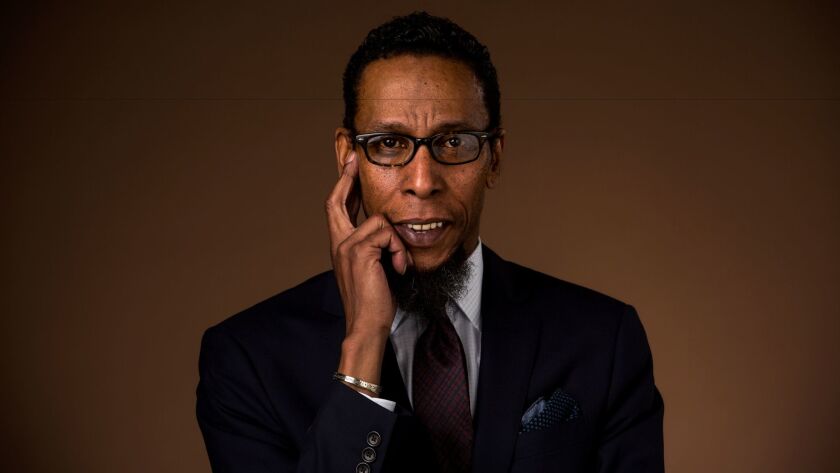 Hugs. A lot of hugs. That's been the usual response Ron Cephas Jones, who warmed hearts as a father who reunites with the son he abandoned soon after birth on NBC's "This Is Us," has received from fans recently.
"I'll take them," Jones told The Times when he stopped by our video studio. "I can use all the hugs I can get."
The 60-year-old actor, who is no stranger to TV as of late with parts in "Mr. Robot" and "Luke Cage," pulled on viewer's heartstrings with his turn as William Hill on NBC's popular tearjerker drama. After reuniting with his biological son (played by Sterling K. Brown), their time to reconnect becomes short-lived as William succumbs to stomach cancer.
It was a heart-wrenching, season-long journey that culminated in the emotionally charged "Memphis" episode. A journey that Jones' own daughter has been reluctant to watch.
"It's difficult to watch," Jones said. "I think for her, it's just a little difficult for her, right now, to watch me in that scenario ... I have a very close relationship with my daughter. She just said, 'Dad, I just can't watch it right now. It's just very difficult for me to watch.' I understand, so it's cool...I can accept that — the way she's feeling about it. She'll come around whenever she's ready to do so."
Jones said he knew William's death would be coming, he just didn't know when — and that, ultimately, made it more real, he said.
"I would come in each week, read the script thinking, 'Is this the episode that he's going to die?'" Jones said. "The same way, I guess, William would do if he wakes up that morning and says, 'I wonder if this is the day I'm going to die?' I kind of carried that, and that was difficult — emotionally difficult to feel that and know that people feel that feeling every day...It was a difficult process."
You can watch the full video here:
The most-read Entertainment stories this hour »
Twitter: @villarrealy
---