There are no medals for these Olympic performances — but there should be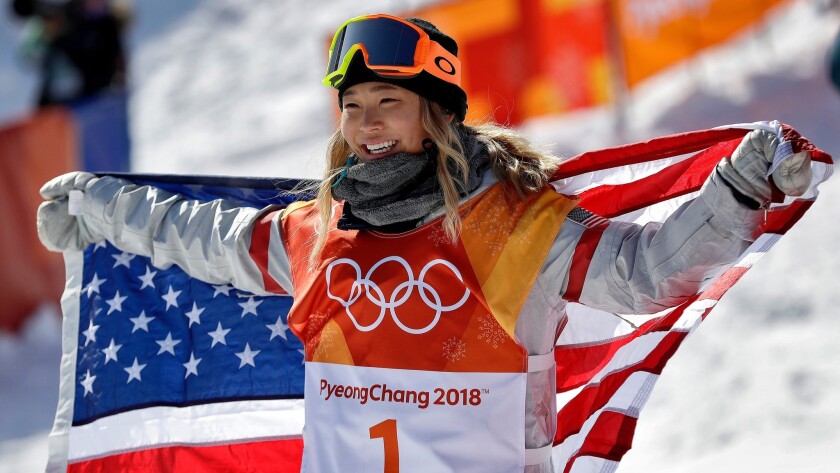 The 2018 Winter Olympics in Pyeongchang, South Korea, are well underway, and the United States has already scored three gold medals as of Tuesday morning.
But sometimes the most magical moments take place far from the competition venues — and some of the greatest performances aren't even recognized.
Here are just a few categories that we wish the Olympics honored with medals, as well as the individuals worthy of taking home the gold.
Category: Costumes
Figure skating and ice dancing always bring a high level of style to the Games, but this year, their glamour is far-outstripped by a pair on the sidelines.
Tara Lipinski and Johnny Weir have returned to their rightful spot ringside to offer commentary and zingers for the figure skating events. And they continue to do so in jaw-dropping style.
The Olympic medalists bring sheer spectacle to the booth, with matching sparkling ensembles that, like their commentary style, never fail to complement each other.
Category: Hater slayer
Adam Rippon was making headlines in Pyeongchang long before earning a bronze medal in the figure skating team event on Sunday.
In January, Rippon, one of two openly gay Olympians competing for the United States (the other is freestyle skier Gus Kenworthy), was embroiled in a feud with Vice President Mike Pence.
The skater criticized Pence for his alleged support of gay-conversion therapy and declined an opportunity to speak with Pence.
And Rippon had some real talk for his haters too, and tweeted a missive to them on Tuesday:
"To all those who tweet at me saying that they 'hope I fail,' I have failed many times many times in my life. But more importantly, I've learned from every setback, proudly own up to my mistakes, grown from disappointments, and now I'm a glamazon … ready for the runway."
Category: Culinary appreciation
Chloe Kim only needed a single run to earn the gold medal in the snowboard halfpipe on Monday. Off the snow, though, she's been creating quite a stir on social media and TV.
Competing at her first Olympics at 17 years old, Kim has been living her best teenage life during her time in South Korea, tweeting, eating and most importantly, tweeting about eating.
Kim's food tweets were all the more charming when you realized that her "hangry" tweet came in the midst of her Olympic event.
When asked by reporters why she was tweeting at that particular moment, Kim replied, "Like, what else are you supposed to do?"
God bless 17-year-olds and God bless America.
Category: Celebrity endorsement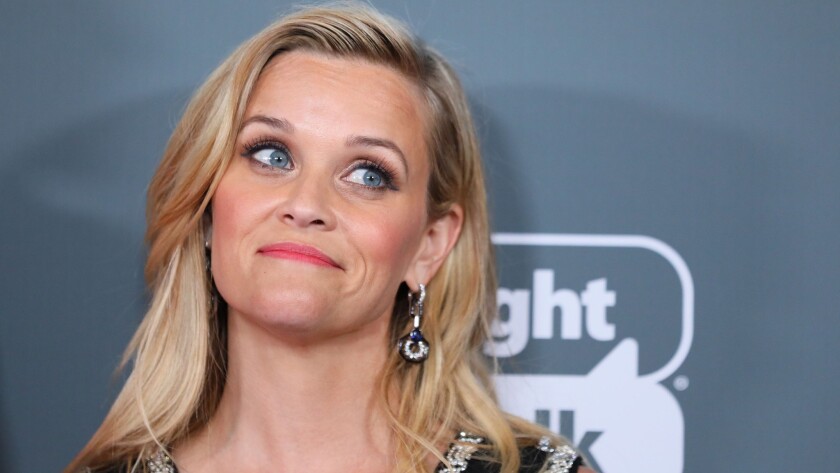 It turns out that famous people are just like the rest of us, all wrapped up in the glory and the guts of the greatest games on Earth.
This year, it's Reese Witherspoon, who's become the most prominent celeb cheerleader, actively rooting for U.S. medalists Kim, Rippon and Mirai Nagasu on her social-media accounts.
And it quickly became a mutual-admiration society.
"I watched 'Home Again' on the way to the Olympics and I know it's a movie but I wished you were my mom," Nagasu tweeted to Witherspoon. "You're my hero."
"There are so many emotions when I step on the ice," Rippon said in an interview. "I want to represent my country to the best of my abilities. I want to make Reese Witherspoon proud."
"Oh @Adaripp, you make me so proud! Keep making us all so happy!," Witherspoon responded in a tweet.
Witherspoon lucked out in this category, however, since Leslie Jones' Olympic fandom was ruled ineligible. (The "Saturday Night Live" standout went pro again.)
Category: Bob Costas stand-in
Sure, it's a little weird not to have Costas figuring prominently at the Olympics. Before stepping aside this year, the broadcast veteran had anchored coverage of nearly a dozen Olympic Games since 1992.
But it hasn't been as weird as it could have been. Longtime "Monday Night Football" announcer Mike Tirico has done an admirable job taking over for Costas, providing the soothing, if slightly boring commentary that keeps the main Olympics broadcast churning along.
Read more of The Times' Olympics coverage here.
---
The complete guide to home viewing
Get Screen Gab for everything about the TV shows and streaming movies everyone's talking about.
You may occasionally receive promotional content from the Los Angeles Times.