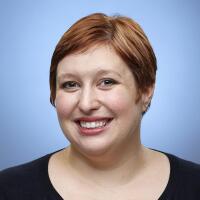 Libby Hill
Libby Hill is a former television reporter for the Los Angeles Times. Her TV analysis has appeared at Salon, Vulture, Rolling Stone and the New York Times. Hill, a native of South Dakota, has a passel of cats, too many books and a perpetually full DVR.
Latest From This Author
Megan Mullally will host the 25th Screen Actors Guild Awards this weekend, but ran into major issues dressing herself for the occasion, a plight she chronicled on social media last month.

Martin Scorsese and Bob Dylan are making movie magic together for a second time.

Lady Gaga broke her silence on R.

Rose McGowan will avoid jail time in Virginia after reaching a plea deal, according to a lawyer for the actress and activist.

Kevin Hart is really and truly done with the Oscars.

Ladies and gentlemen, start your weeping.

Kanye West and Kim Kardashian West are reportedly looking to make some big changes in the new year, including an expansion to their brood.

In an era of neon and feathers, big hair and bigger mouths, Gene Okerlund held his own beside the loudest personalities that wrestling had to offer.

Pete Davidson kicked 2018 to the curb on Monday night with a stand-up set about breakups, tattoos and Louis C.K.