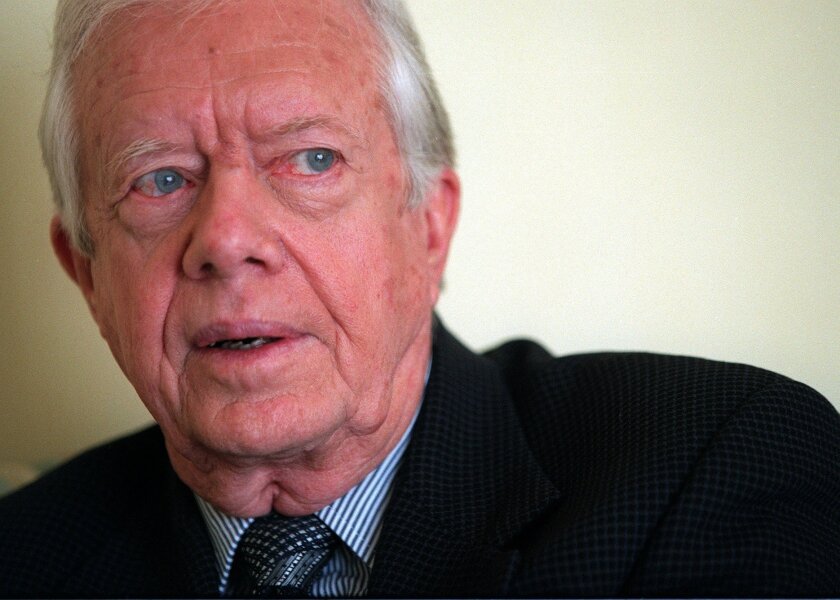 Former President Jimmy Carter will speak with Oprah Winfrey on an episode of her OWN inspirational interview series, "SuperSoul Sunday."
The Nobel Peace Prize winner, who recently announced that he is battling cancer, will appear on the Sept. 27 season premiere in what OWN describes as "a conversation about faith and spirituality, issues facing our country today and how his global influence grew after he left the White House."
SIGN UP for the free Indie Focus movies newsletter >>
The 91-year-old, who served as president from 1977 to 1981, will discuss the role his protestant faith played during his time at the White House. He will also discuss his distinguished post-presidential career, which has included extensive work on behalf of Habitat for Humanity, the founding of the nonprofit Carter Center and the writing of nearly two dozen books on politics, religion, humanitarianism and diplomacy.
According to OWN, Carter will also discuss his nearly 70-year marriage to wife Rosalynn in the interview, which was conducted before he announced he had cancer.
Other subjects featured this season include Malala Yousafzai, the Dalai Lama, Gloria Steinem and Shonda Rhimes.
Follow @MeredithBlake on Twitter.

MORE:
'The Late Show' recap: Stephen Colbert dishes on Oreos, hummus and 'Everyday People'
'Key & Peele' 'quit before it dips' after finding laughs in fraught topics
This is gonna be 'yooge': Donald Trump to visit 'Tonight Show Starring Jimmy Fallon'
---