Project Angel Food's Angel Awards benefit, featuring Charo and Cheyenne Jackson, raises $650,000
During cocktail hour at Project Angel Food's Saturday night benefit, actor Charlie Sheen said he'd been given the "tater-tot patrol" during his recent stint as a volunteer in Project Angel Food's kitchens. "We were on an assembly line," he said. "It goes quiche, tater tot, peas, and when you're the middle guy, there's a lot of pressure. If there's a backup, it's your fault."
The "Anger Management" star then added, "It felt really good just to take a break from self and do something for people who really need the help."
---
The event
Project Angel Food's 28th annual Angel Awards honored Debra Messing, star of "Will & Grace," and celebrity hairstylist and entrepreneur Chaz Dean. Started as a way to get meals to people living with HIV and AIDS, the nonprofit organization, which was founded in 1989 by spiritual teacher and author Marianne Williamson, now provides 12,000 meals each week to 1,300 people living with numerous illnesses.
On accepting her award, Messing praised the charity for its important services and then continued, "There is so much awfulness going on in the world today, so many of us being attacked by this administration: the LGBTQ community, women, minorities, immigrants, children, Muslims, the environment and the press. It is our responsibility, our duty, to speak up, to step out of our comfort zones and stand up for those without a voice."
The scene
At the Aug. 18 event in the parking lot of Project Angel Food's headquarters in Hollywood, guests began the gala evening by bidding in a silent auction packed with restaurant, entertainment, travel, beauty and fashion packages. They also posed for photos against a backdrop of angel wings as well as bought chances for a reading with clairvoyant medium Tyler Henry of E!'s "Hollywood Medium."
"I just stopped a guy and told him about his cousin who had just passed," Henry said as he made his way through the crowd. "He just came up to me — his cousin was coming through."
The program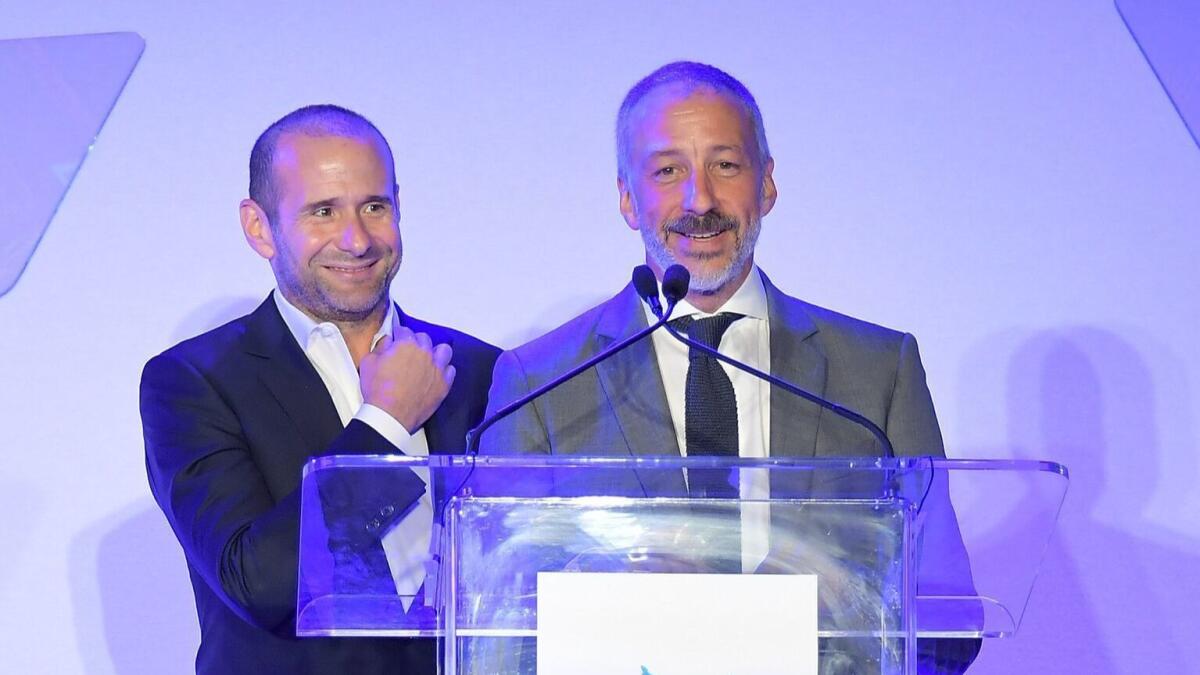 As guests dined under the stars, a parade of celebrities took turns on the podium, including Pauley Perrette ("NCIS"), Joely Fisher ("Last Man Standing"), celebrity chef Stuart O'Keeffe, TV personality and singer Charo, "Hollywood Medium" producer Michael Corbett, the charity's executive director Richard Ayoub and others.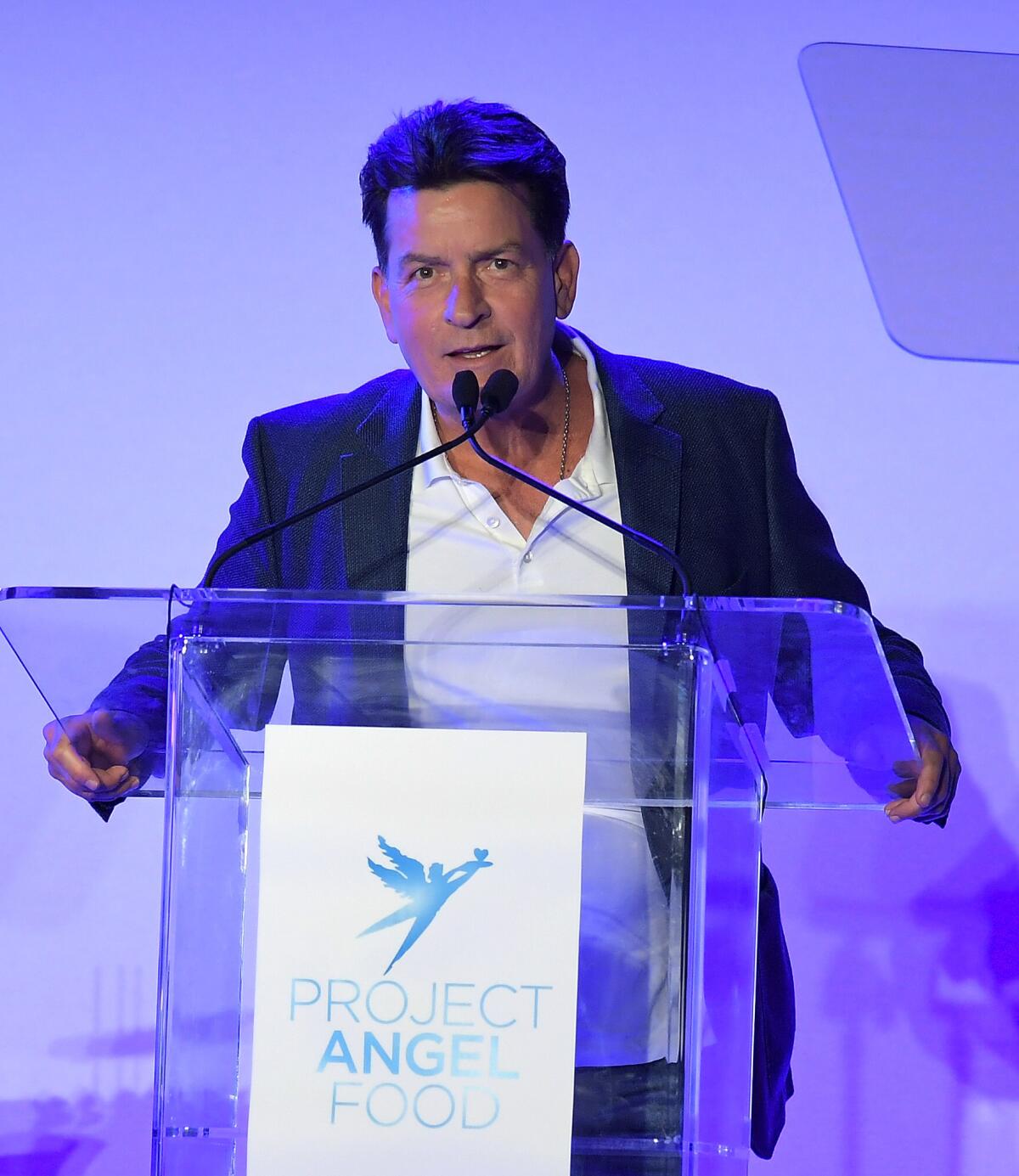 "Will & Grace" producers David Kohan and Max Mutchnick introduced Messing, while Rochelle Aytes of "Mistresses" brought Dean to the stage. In Dean's case, before acknowledging the award, he nodded toward the glamorous Aytes, saying, "She knows that my deal with God is, next lifetime if I come back male or female, I don't care — as long as I look like this."
The entertainment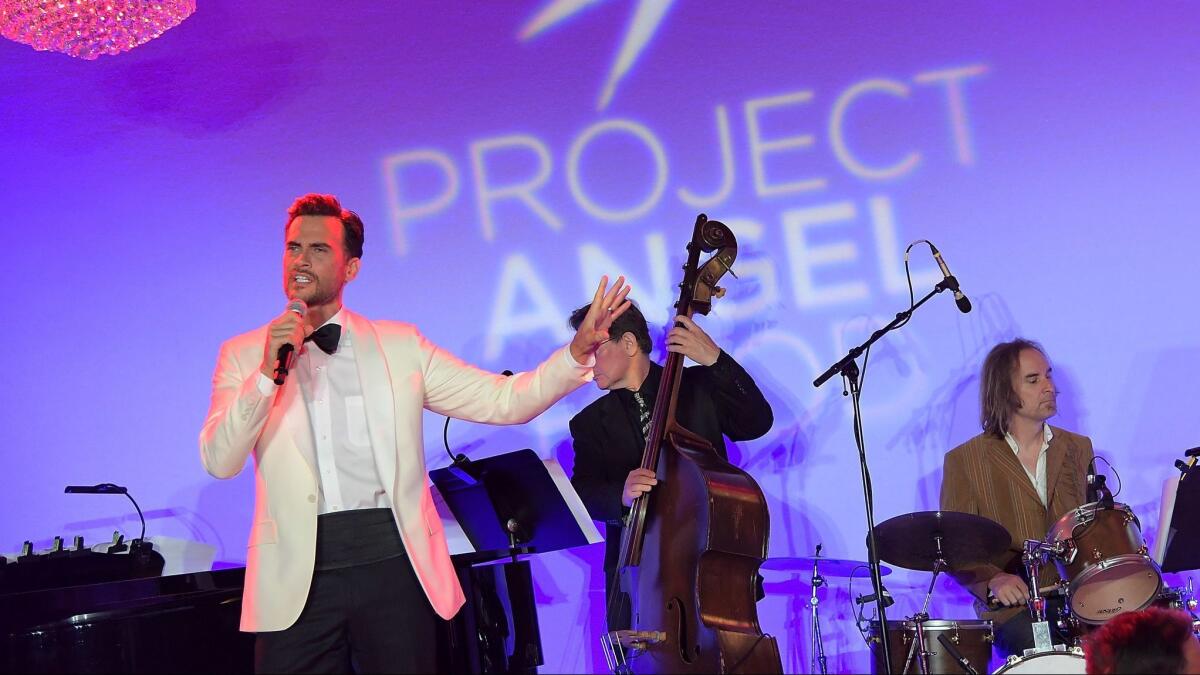 Performances punctuated the evening beginning with the Urban Voices Project, composed of singers from Skid Row, singing "This Is Me" from the film "The Greatest Showman."
Tony nominee Sheryl Lee Ralph ("Dreamgirls"), Juan Pablo Di Pace ("Fuller House") and Cheyenne Jackson ("American Horror Story") all belted out numbers, and as a final surprise, actress and singer Megan Hilty joined Jackson onstage to deliver "Let Me Be Your Star" from the short-lived cult TV show "Smash."
The crowd
Others on hand included Holly Robinson Peete ("Meet the Peetes"), Goya Robles and Lidia Porto ("Get Shorty"), C.J. Lindsey ("Mistresses"), model Cheryl Tiegs, TV personalities Lawrence Zarian and Gregory Zarian, and executive chef Mohan Ismail of RockSugar Southeast Asian Kitchen, who created the evening's menu.
The quotes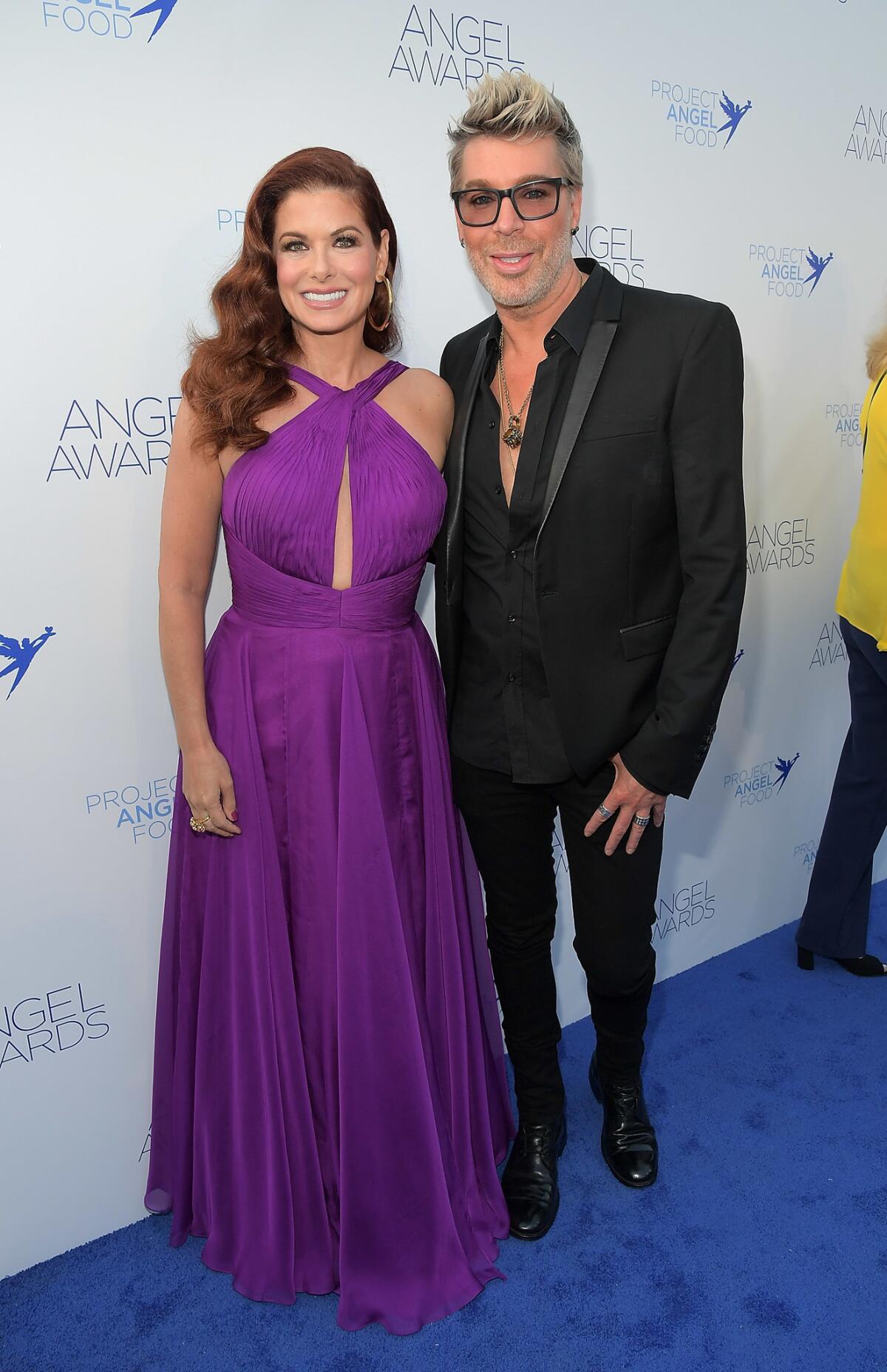 "So many people in the world are struggling, so many more struggling just to survive and so many right here in Los Angeles," Messing said. "I am filled with gratitude and hope knowing that Project Angel Food is there providing vital and essential services to those who need it most."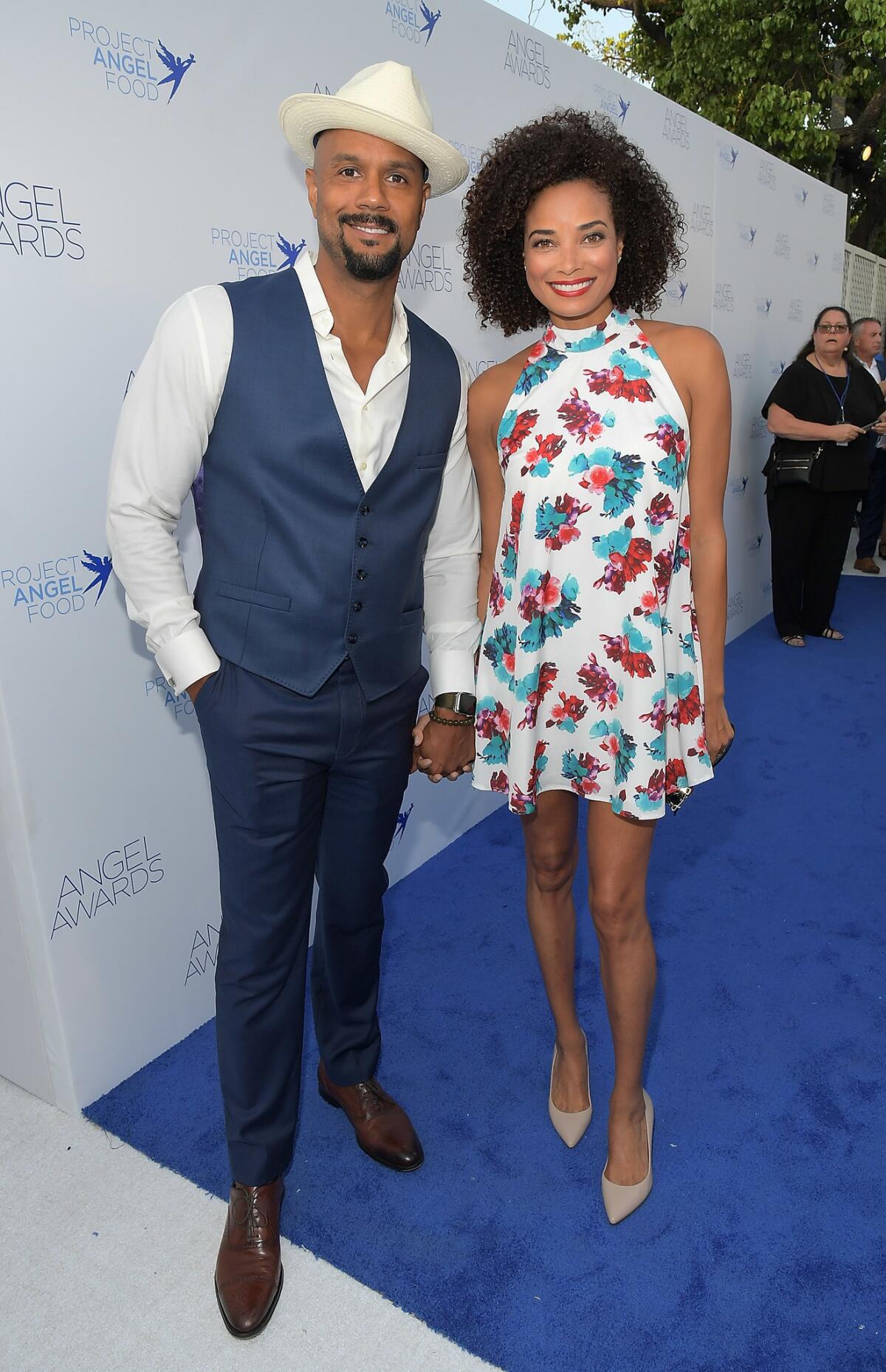 "Don't let it end here tonight. …" said Dean, urging audience members to continue donating, whether it's their money, time or resources. "Don't let it end when you walk out these doors and get in your cars."
The numbers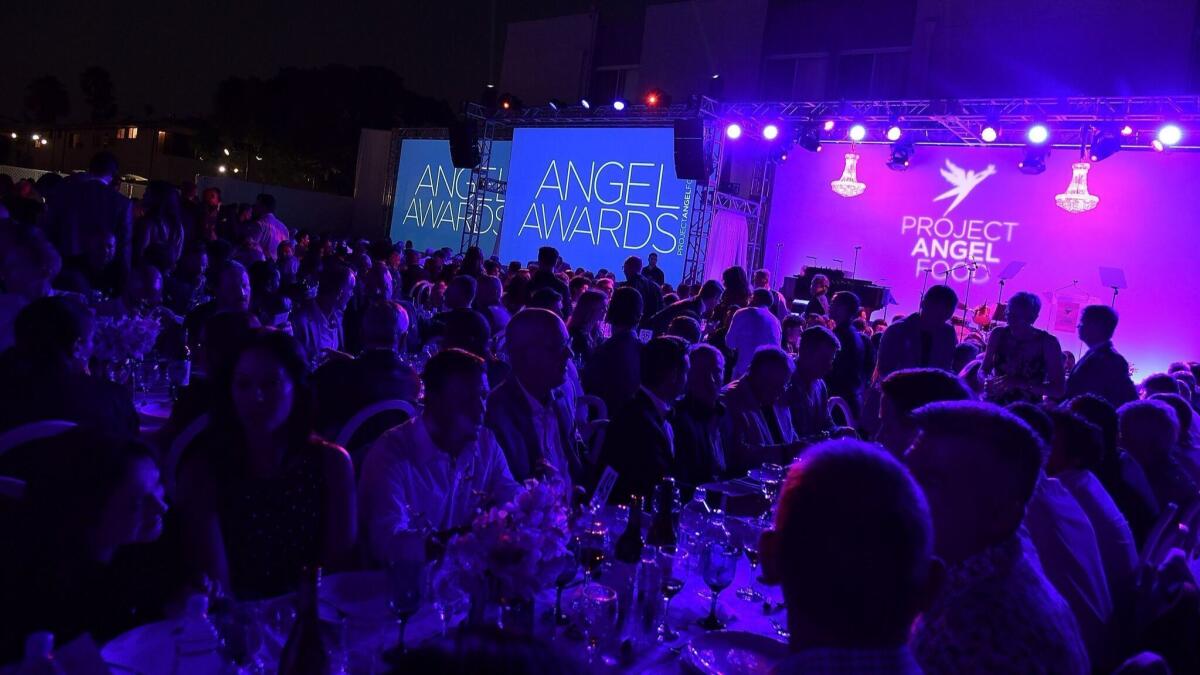 Tickets for the 500 guests ranged from $500 to $2,500 with proceeds totaling $650,000. Over the years the charity has delivered 11 million meals.