SAG Awards: Harry Shum Jr. brings a modern twist on 1950s style to the silver carpet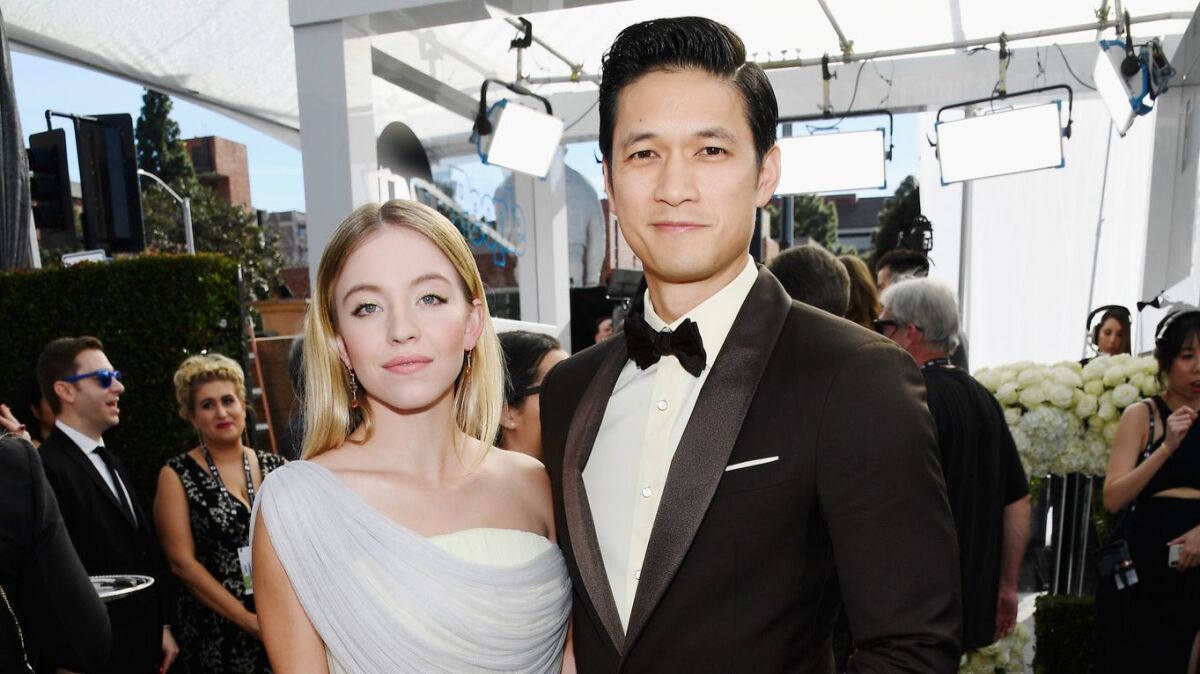 Harry Shum Jr. might have appeared in the groundbreaking romantic comedy "Crazy Rich Asians" for a few minutes during a surprise scene rolled during the film's ending credits. But for his role on Sunday night as the Screen Actors Guild Awards' ambassador, the actor stepped out looking every inch a leading man. He wore a brown grosgrain shawl-collar tuxedo and matching bow tie by Armani.
"It's a perfect tux," said Shum, who's also nominated with the cast of "Crazy Rich Asians" for outstanding performance by a cast in a motion picture.
Check out the standout looks from the 2019 SAG Awards »
Added Warren Alfie Baker, the stylist who prepped Shum for the 25th annual SAG Awards ceremony on Sunday in Los Angeles at the Shrine Auditorium, "We wanted to do something with a real vintage '50-type flair. I loved the idea of doing something in a chocolate brown with a beautiful cream tuxedo shirt."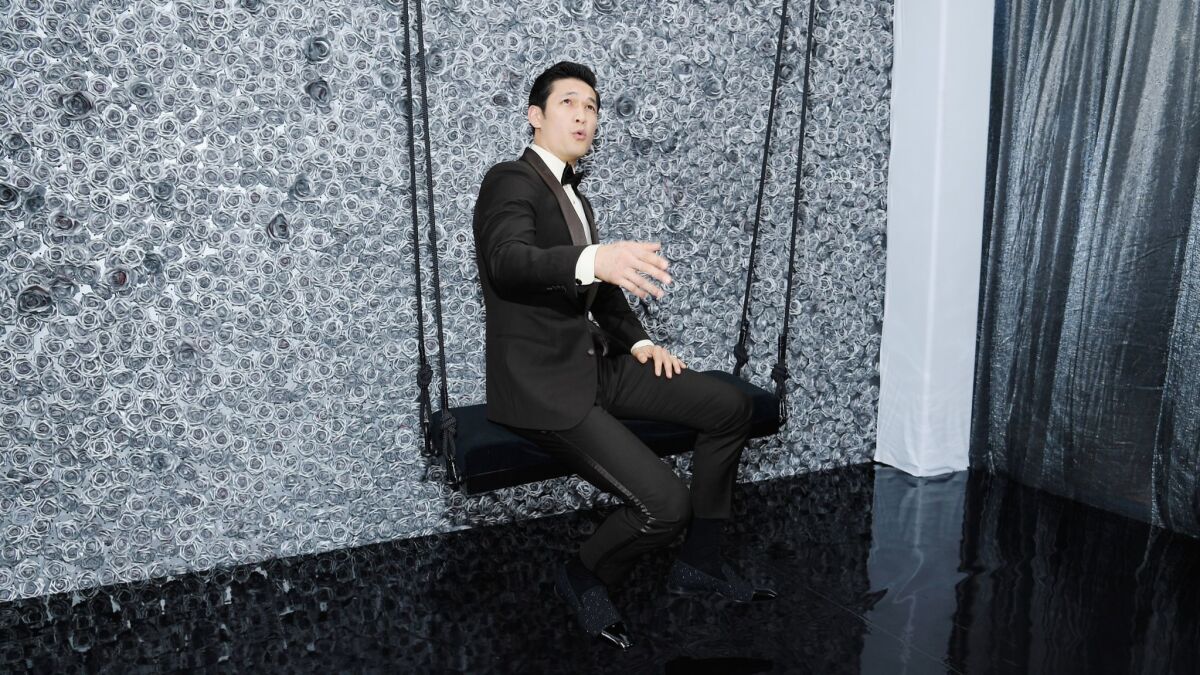 Surprisingly, finding a cream-colored shirt off the rack was " very difficult," Baker said. Enter Anto Beverly Hills, the bespoke label that measured Shum for a custom shirt.
As for the accessories, Baker said, "they had to have gold in them for flair." On Shum's wrist is an L.U.C XPS watch from Chopard with a silver guilloche dial and 18-karat rose-gold case. Fastening his shirt's sleeves are brown bejeweled cufflinks set into gold by David Yurman. The classic tuxedo loafers from Christian Louboutin stand out with a patent leather shine and beaded detailing on the upper.
Altogether, Shum said, the ensemble "is making me feel like I can do anything."
For fashion news, follow us at @latimesimage on Twitter.