L.A.'s Babinski places second in World Barista Championship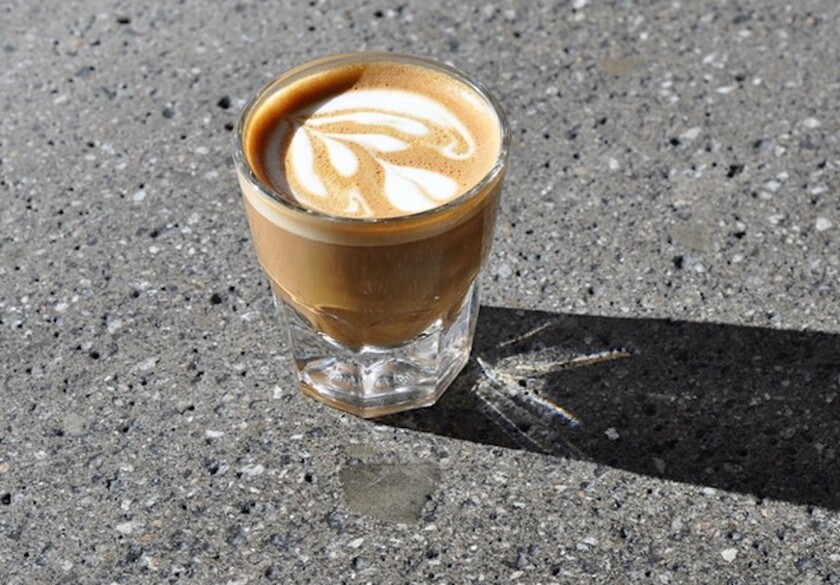 On Sunday, G&B Coffee and Go Get Em Tiger's Charles Babinski placed second in the World Barista Championship. Thus if you didn't already know that Babinski is an excellent barista, he now has an official worldwide stamp — or maybe tamp — of approval.
The World Barista Championship is held annually in different cities around the world; this year, it was in Seattle, an appropriate city to host the world's finest in coffee.
The championship is often considered the Olympics of coffee competitions, as countries around the globe send their top barista to go tamper-a-tamper with other top baristas. This year, 50 countries sent their tributes to Seattle; Babinski came to represent the United States after finishing first in the U.S. Barista Championship a few months ago.
Similar to that national championship, the World Barista Championship gives baristas 15 minutes to present a coffee-focused idea before a panel of judges and to prepare 12 excellent drinks (four espressos, four cappuccinos and four signature drinks) to underscore that thesis. It is, in essence, part academic conference and part coffee skills challenge, and while the high-level theories and jargon can be of interest to only the geekiest of coffee geeks, some of the ideas thrown around during these contests often trickle down to ground level.
Babinski's routine, for example, focused on how the coffee industry benefits from large-scale systems to maintain efficiency and quality, drawing parallels between the systems in place at a coffee farm with ones that might be implemented at a high-volume coffee shop.
At the end of this very long weekend, Babinski was second only to Australia's Sasa Sestic, who was crowned the 2015 World Barista Champion. Canada's Ben Put rounded out the podium in third.
What to do to celebrate the fact that one of the world's best baristas is right here in L.A.? Coffee, obviously. Espresso shots for everyone.
G&B Coffee, 317 S. Broadway (at Grand Central Market), Los Angeles, gandbcoffee.com;
Go Get Em Tiger, 230 N. Larchmont Blvd., Los Angeles, (323) 380-5359, ggetla.com
---
Get our weekly Tasting Notes newsletter for reviews, news and more.
You may occasionally receive promotional content from the Los Angeles Times.