M&M's Mega -- with three times as much chocolate -- hits stores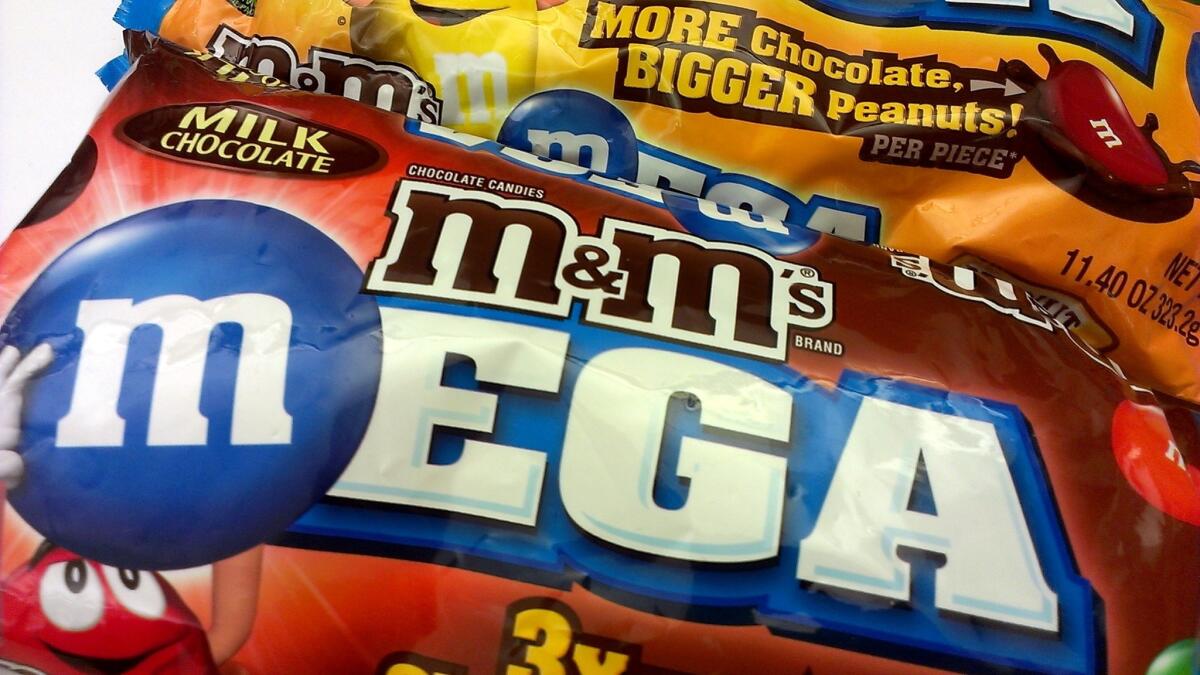 M&M's now come in a new size -- and we're not talking about the packaging but the actual M&M candy. M&M's Mega are about twice the diameter of regular M&M's and have three times more chocolate than a regular milk chocolate M&M.
Mars, the candy maker that invented the malt-flavored nougat in Milky Way and Snickers bars, introduced the new M&M's this month, now available for purchase at retail stores everywhere.
An M&M Mega is about nickel-size, or 2.12 centimeters in diameter, and a regular M&M is about 1.04 centimeters in diameter. The "giant" M&M's draw comments. "That's a horse choker," said one onlooker. "Is that an antacid?" said another.
Other than their colors, M&M's haven't changed since the original candies hit the market in 1941, when founder Forrest Mars patented the candy-coating process, inspired by a method used to allow soldiers to carry chocolate without it melting. Mars perfected the process in the '50s, and now more than 400 million M&M's are produced each day.
Mars also has introduced peanut M&M's Mega, which, according to the company, has more chocolate and bigger peanuts per piece. But, unlike the milk chocolate flavored M&M's Mega, they don't look remarkably bigger than regular peanut M&M's.
Mega M&M's are available in two package sizes -- 1.48-ounce singles ($1.09) and 11.4-ounce "medium" bags ($3.29).
The only drawback is that they do not fit into our battery-operated belt clip M&M dispenser.
Get our L.A. Goes Out newsletter, with the week's best events, to help you explore and experience our city.
You may occasionally receive promotional content from the Los Angeles Times.