Lakers announce the signing of Chinese star Yi Jianlian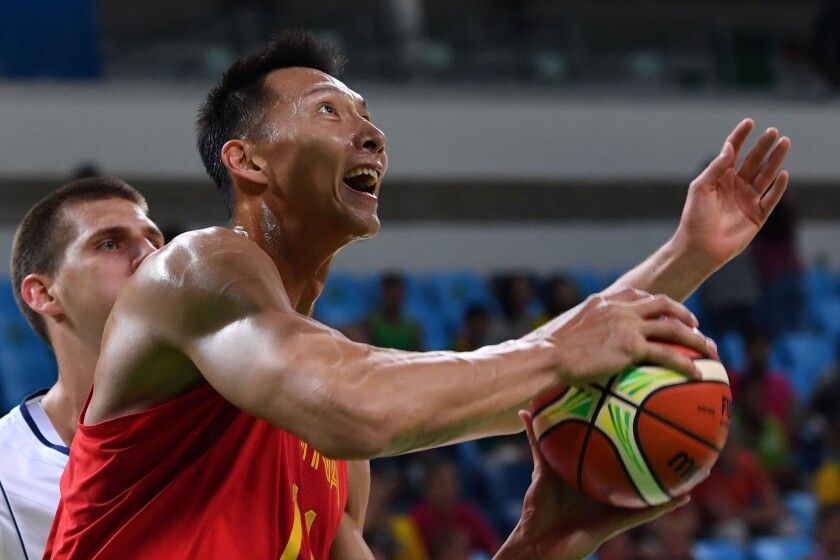 The Lakers on Monday announced they have officially signed Chinese star forward/center Yi Jianlian to a deal.
The contract for Yi is one year at the veteran's minimum of $1.13 million that could reach as high as $8 million this season if he reaches several wide-ranging incentive bonuses in the deal.
Yi, 28, who was drafted sixth overall by the Milwaukee Bucks in 2007, last played in the NBA for the Dallas Mavericks during the 2011-12 season.
He had been playing in China since then for Guangdong.
During the Olympic Games in Rio de Janeiro, Yi averaged 20.4 points, 6.6 rebounds and shot 46.7% from three-point range in five games.
The 6-foot-11, 243-pound Yi averaged 7.9 points and 4.9 rebounds per game over the five years he played in the NBA.
"We're excited to have a player of his worldwide accomplishments," Lakers General Manager Mitch Kupchak said in a statement. "We look forward to bringing him to training camp and hopefully having him make an impact on our team."
broderick.turner@latimes.com
Twitter:@BA_Turner
---