Coastal commissioner to pay $3,000 ethics fine for SeaWorld vote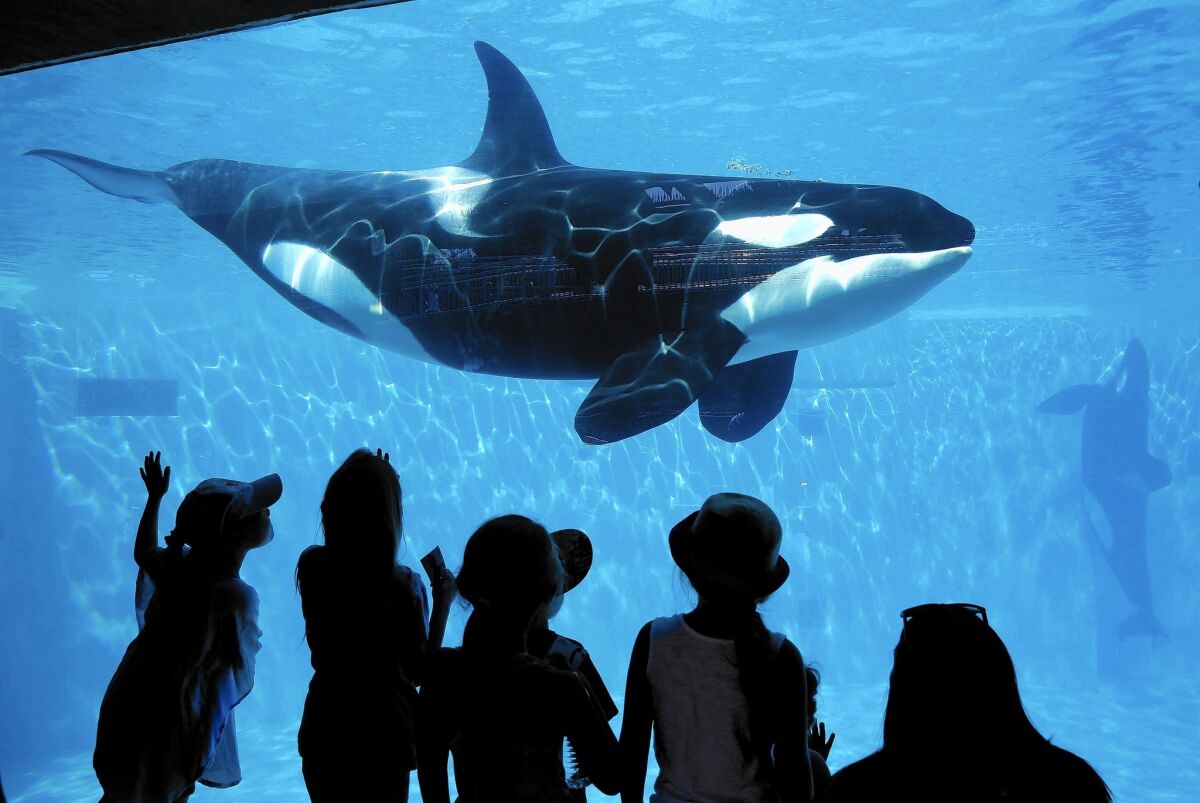 Gregory Cox, a member of the California Coastal Commission, has agreed to pay a $3,000 fine for voting on a high-profile SeaWorld permit at a time his wife owned stock in the San Diego-based attraction, according to records released Monday.
In a proposed decision set for approval on April 21 by the state Fair Political Practices Commission, Cox admitted that he violated conflict-of-interest provisions of the state Political Reform Act.
Cox said he was not aware that his wife had purchased SeaWorld stock earlier in the year. He self-reported the violation after discovering the conflict months after the vote.
The enforcement action stems from actions Cox took on the coastal commission in October related to a permit application by SeaWorld, which planned to expand its killer whale attraction.
Cox, who is also a San Diego County supervisor, made a motion to approve the project on the condition that the number of orcas in the facility be limited. When his motion was revised to ban captive breeding of killer whales and to restrict orca transfers between marine parks, the amendment passed 11 to 1 with Cox casting the dissenting vote.
The coastal commission then voted unanimously — Cox included — to approve the permit with the amendment banning captive breeding.
According to the commissioner, he did not know when he voted that his wife Cheryl Cox, the former mayor of Chula Vista, had purchased 500 shares of SeaWorld stock earlier that year for about $9,000.
He said he did not discover the shares until Jan. 7, when he reviewed his and his wife's retirement accounts while preparing statements of economic interests required by the various government boards and commissions he sits on.
According to the political practices commission, Cox reported the conflict after discovering the SeaWorld shares, which were sold Jan. 11. He said the violation was inadvertent and that he did not try to conceal the matter or gain financially from his votes.
"I am extremely embarrassed by this," Cox told The Times on Monday. "I blame no one but myself. I should have paid more attention to our IRA holdings."
The proposed decision, however, states that there are reasons to impose the $3,000 penalty. The political practices commission noted that Cox and his wife had a high level of awareness about the Political Reform Act because of their years of government service.
In addition to being a coastal commissioner, Cox has been a county supervisor for more than 20 years, and his wife was mayor of Chula Vista from 2006 to 2014.
The decision further states that Cox was under an obligation to be aware of his financial interests and to discuss those matters with his wife to avoid conflicts of interests and the appearance of impropriety.
Twitter: @LADeadline16

ALSO
Brown signs California law boosting paid family-leave benefits
Police, family search for missing Canadian man who may be homeless in O.C.
$28-billion L.A. County budget proposal aims to address homelessness, improve jails
---
The stories shaping California
Get up to speed with our Essential California newsletter, sent six days a week.
You may occasionally receive promotional content from the Los Angeles Times.