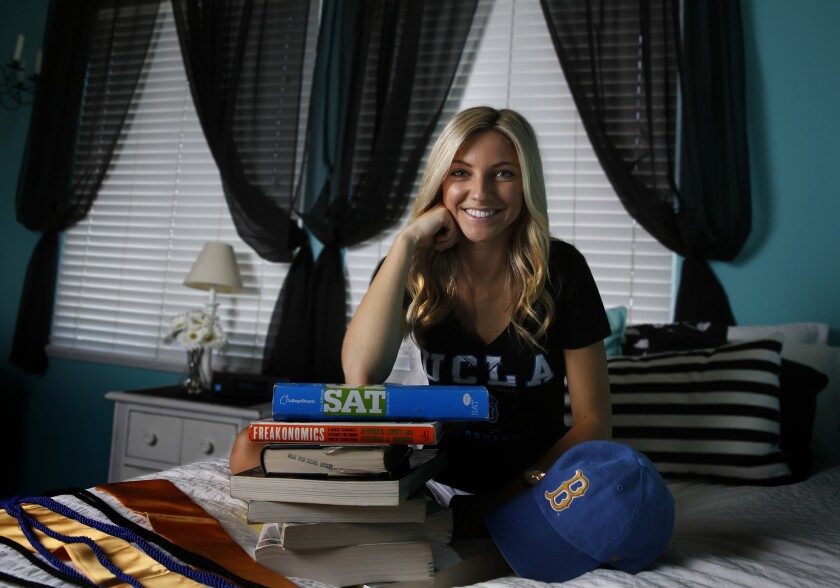 Despite concerns that California's new Middle Class Scholarship program awards would have to be reduced because of high demand, officials said Monday that there was plenty of money to fully fund all the eligible applicants.
Nearly 73,000 state university students were notified Monday that they would receive the tax-funded tuition credits — about half the number projected several months ago.
The average awards for the 2014-15 school year will be $1,112 for those enrolled at the University of California and $627 for those in the Cal State system, according to Patti Colston, a spokeswoman for the California Student Aid Commission. On a scale that decreases as students' incomes rises, the largest grants were $1,710 and the smallest $90, she said.
The Legislature created the scholarships to aid students from families with annual incomes between $80,000 and $150,000 who probably would not be eligible for traditional state and federal assistance. The awards were established to be relatively low at the outset but could more than triple over the next three years, covering 10% to 40% of UC and Cal State tuition if funding comes through.
Administrators had worried that this year's $107-million appropriation might not fully fund the 156,000 expected eligible students. But fewer in the $100,000-plus income range than had been projected filed the federal FAFSA aid form that automatically puts them in consideration for a middle-class grant, said Ed Emerson, an official at the aid commission.
Also, many more applicants than expected were deemed ineligible because they already had received substantial aid from other federal, state and campus sources, Emerson said.
An additional 11,000 awards may be given out to transfer students and others who start in the winter and spring terms, administrators said.
Among the students notified Monday was Madison Acampora, who is about to start her freshman year at UCLA.
The El Cajon resident, who had been waiting for months to hear about the grant, learned online that she would receive $1,428 this year.
"This helps my parents so they don't have to pay quite as much," she said. Acampora previously had won some small private scholarships, but her family's $96,000 income made her ineligible for other government grants.
At some UC and Cal State campuses, the awards may be too late to be credited on the fall term tuition bills. Officials said the full amounts will be distributed over subsequent semesters and quarters this school year.
@larrygordonlat
---