California finally gets a winter as snow, freezing temperatures move in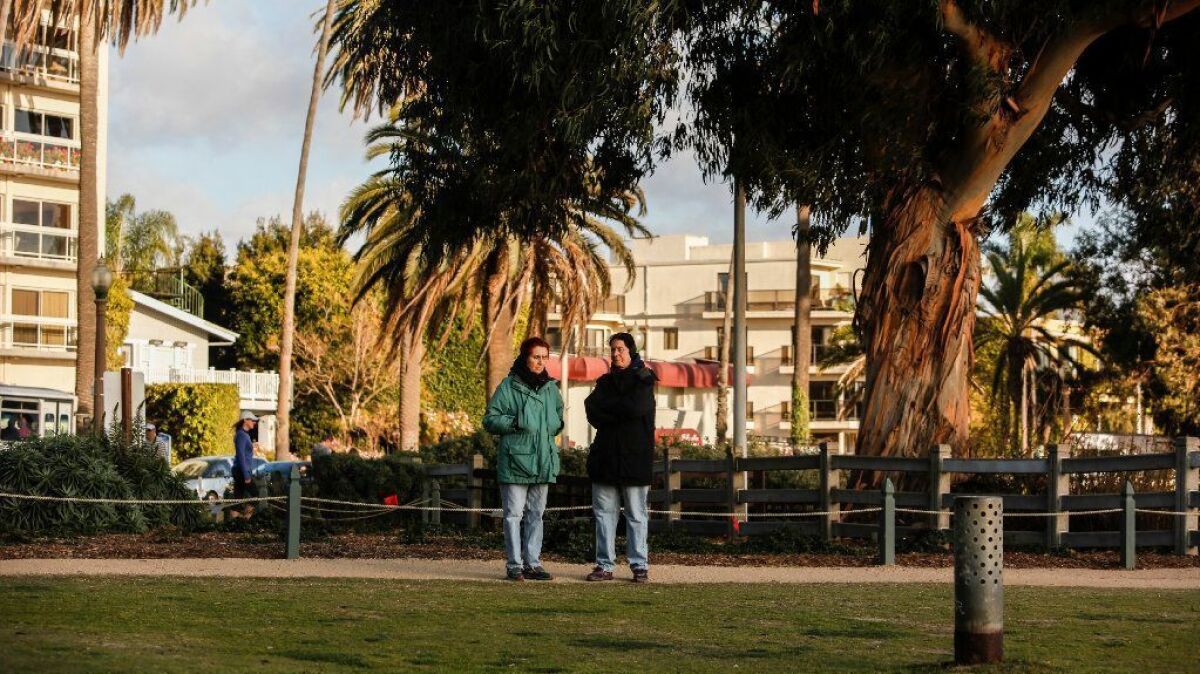 California is bracing for below-freezing temperatures, wind and some light snow this Presidents Day after several weeks of unseasonably warm weather, forecasters said.
In the San Francisco Bay Area, a freeze warning will be in effect Monday night through Tuesday morning, with temperatures expected to hit record lows, plummeting to the 20s and 30s, according to the National Weather Service.
San Francisco is expected to dip to 38 degrees Tuesday morning, which would tie a record low for the day set in 1897, said Will Pi, a meteorologist with the National Weather Service in the Bay Area. Even so, it'll be one of the warmest cities in the region.
About 55 miles north, Santa Rosa will probably plummet to 27 degrees. Further inland, Sacramento, Stockton and Modesto are also forecast to drop to 27.
"This is probably the coldest air mass that we've seen … since 2011," Pi said. "We're expecting some records to fall."
Snow was expected to dust the Santa Cruz and Big Sur mountains early Monday, causing slick roads on Highways 17, 35 and 9. Northern California was otherwise expected to remain dry, with little chance of rain.
"I wouldn't say the storm door is open, but definitely the freezer door is open," said Steve Anderson, a forecaster with the weather service. "Just a lot of cold air coming down out of the North."
Although temperatures will crawl back up above freezing by Thursday, the cold snap will persist through the weekend, Anderson said.
In Southern California, temperatures Sunday reached the mid-60s but were expected to fall by about 10 degrees per day, bottoming out Tuesday, when temperatures in the mountains are expected to be in the 20s.
And on Monday, light rain and snow at elevations above 1,500 feet could create icy road conditions in mountain communities. Forecasters are predicting as much as half an inch of snow or rain.
The weather could especially complicate driving on the Grapevine, which sits at an elevation of 4,100 feet. Gusty winds could reach speeds of up to 50 mph in certain areas, accelerated by canyons, mountains and other steep terrain.
"When you have wet roads with freezing temperatures, icy roads in the mountains are a foregone conclusion in places like the Grapevine," said Kathy Hoxsie, a meteorologist with the weather service in Oxnard.
Those driving in mountain areas are advised to carry an emergency kit with a flashlight, food and water, extra clothes and blankets, and tire chains.
Forecasters also warned pet and animal owners to house their creatures inside. Highways 2, 14, 33, 154 and 166 could see delays or closures because of ice or strong winds.
In the valleys and along the coast, temperatures are expected to drop to the low 50s and then return to the 60s by Wednesday. Patchy showers Monday are expected to deliver about a 10th of an inch of rain.
"Some areas will get rain, some won't," Hoxsie said.
The rain bodes well for a region in need of it, Hoxsie said. Conditions are unseasonably dry and cold for this time of year in Southern California, Hoxsie said. A high-pressure ridge has shielded the region from many of the storms traveling south from Northern California.
By Thursday, temperatures in the valleys and coasts should return to the 60s, with mountain-area temperatures rebounding to the 50s.
But the unseasonably warm weather last week that brought some revelers out to the beaches is unlikely to return for a while.
"We'll never really come back to those really warm, warm temperatures," Hoxsie said.
To read this article in Spanish, click here
frank.shyong@latmes.com | Twitter: @frankshyong
alene.tchekmedyian@latimes.com | Twitter: @AleneTchek
---
The stories shaping California
Get up to speed with our Essential California newsletter, sent six days a week.
You may occasionally receive promotional content from the Los Angeles Times.