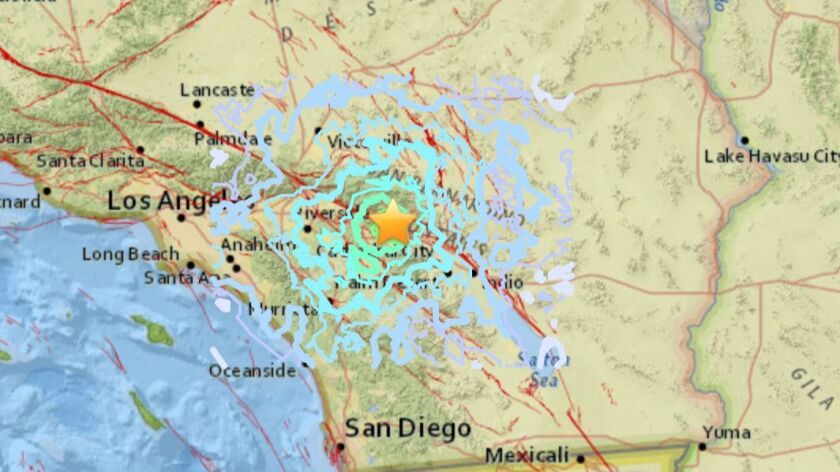 An earthquake rattled parts of Southern California on Tuesday morning.
The 4.5-magnitude temblor hit the Cabazon area at 4:49 a.m. and was felt over a large area. There were no reports of damage.
According to the U.S. Geological Survey, the quake was felt across a wide swath of the region, from the Inland Empire area west to Los Angeles and Orange County.
Cabazon is about 89 miles east of downtown L.A.
---