Attack on the drones: Legislation could allow California firefighters to take them down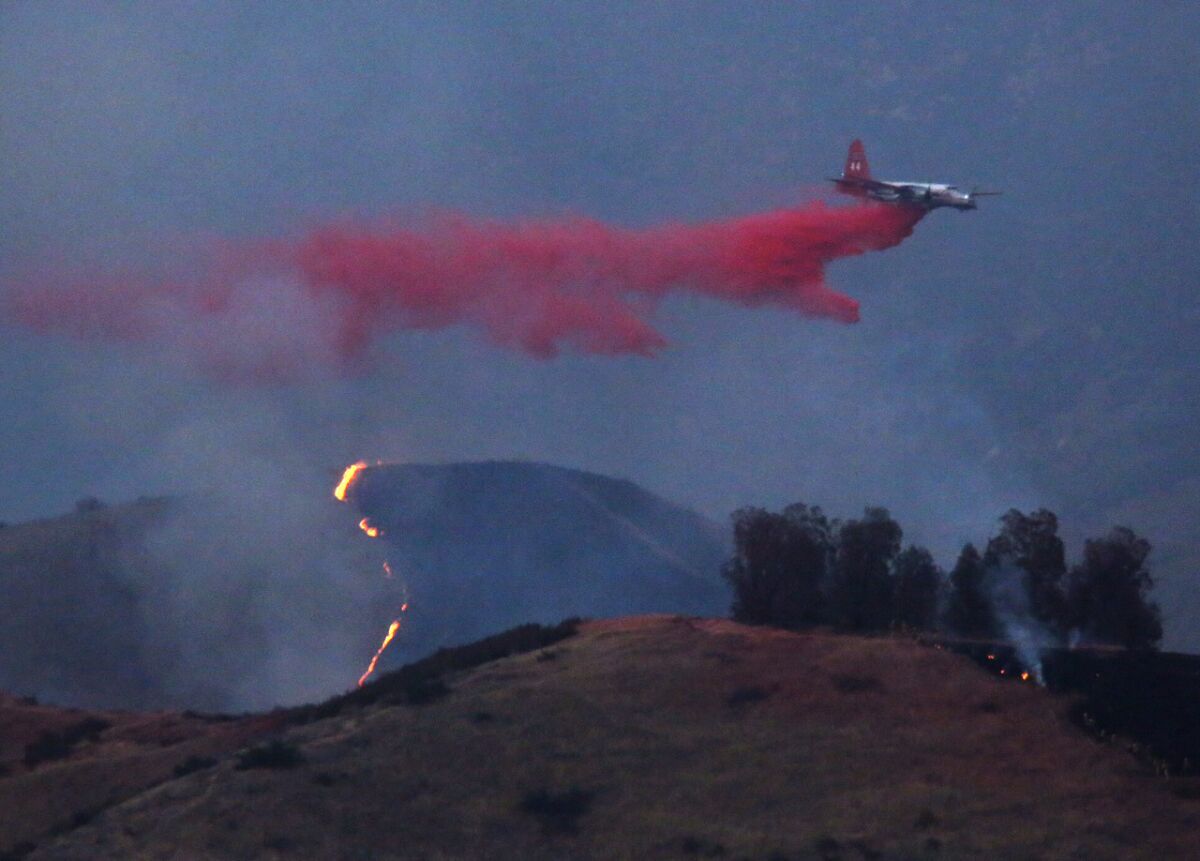 If George Lucas were to make a movie about this, you could call it "Attack on the Drones."
Tired of the unmanned devices flying into the airspace of craft trying to fight wildfires, two California politicians -- Assemblyman Mike Gatto (D-Glendale) and state Sen. Ted Gaines (R-El Dorado) -- on Monday introduced legislation that would give firefighters and other first responders immunity for damaging any drone intruding into such areas during a fire or other emergency.
"Drone operators are risking lives when they fly over an emergency situation. Just because you have access to an expensive toy that can fly in a dangerous area doesn't mean you should do it," Gatto said in a statement.
Separate legislation proposes jail time and increased fines for drone operators who interfere with firefighting efforts.
The problem has been especially acute during recent Southern California fires, including the North fire late last week that jumped Interstate 15 in the Cajon Pass, burning cars and sending scores of people fleeing on the freeway. The intrusion of drones into the area caused fire officials to suspend drops of water and fire retardant.
Air tankers and helicopters fly at low altitudes, and the presence of a drone could cause a collision. Fire officials say a collision with a drone could cause major damage to an aircraft and potentially injure the pilot and crew on board
According to federal officials, drones have grounded firefighting aircraft six times in the last three weeks.
U.S. Forest Service officials have said they will continue to stop air tankers from dropping fire retardant over a fire and helicopters from dropping water until they can confirm a drone has left the area.
Hoy: Léa esta historia en español
For breaking news in California, follow @VeronicaRochaLA
The stories shaping California
Get up to speed with our Essential California newsletter, sent six days a week.
You may occasionally receive promotional content from the Los Angeles Times.