L.A. Unified extends contract of Supt. Ramon Cortines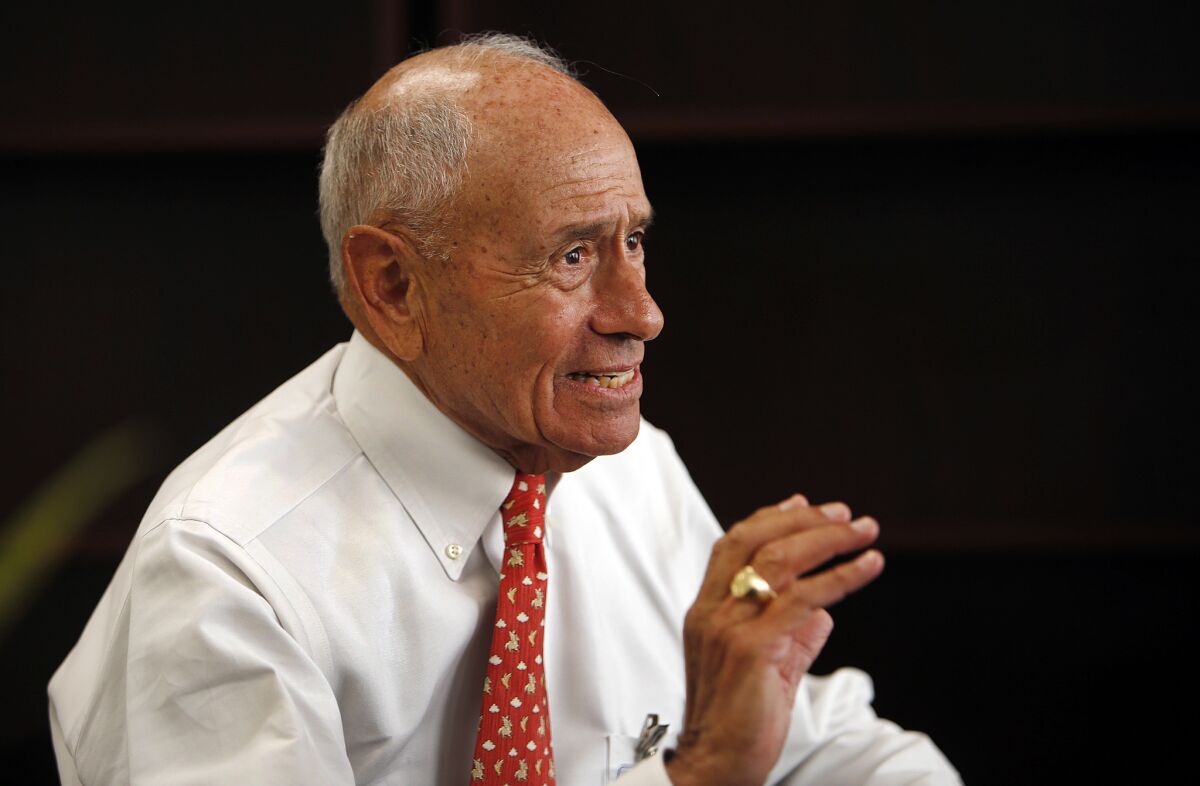 The Los Angeles Board of Education on Tuesday voted unanimously to extend the contract of schools Supt Ramon C. Cortines for a year, through June 2016.
The superintendent, who is 82, was brought in last October when then-Supt. John Deasy resigned under pressure. At the time, Cortines, who came out of retirement, was widely viewed as an interim choice to keep the L.A. Unified School District from being leaderless during a crisis.
He accepted a contract that would have expired at the end of June; he also specified that the word "interim" would not be part of his title. He did not want anyone in doubt about who was in charge while he was there.
"We can now anchor the district with stability, with a great leader who's doing a great job," said school board President Richard Vladovic. "I know we ask a lot of that man."
Vladovic added that a search for the next superintendent was likely to take seven to eight months, and that the next Board of Education should be involved. Three of seven incumbents are on the ballot next Tuesday, including Vladovic. The new board terms begin July 1.
The hiring of Cortines opened the door to better relations with the teachers union, contributing to a new contract settlement, which the board approved Tuesday. Critics, however, have expressed concerns about whether the district can afford a 10% pay increase over two years. Teachers had been without a raise for eight years.
With Cortines remaining, he is likely to have role in hammering out a new teacher evaluation system with the union. He will also have to deal with a projected budget deficit in future years.
Both the school board and Cortines have the right to terminate the contract, so a new superintendent could take over whenever one is chosen. So far, the board has made no moves in that direction.
Cortines receives an annual salary of $300,000 a year.
The contract was approved in a closed-door session prior to Tuesday's public meeting.
Twitter: @howardblume
The stories shaping California
Get up to speed with our Essential California newsletter, sent six days a week.
You may occasionally receive promotional content from the Los Angeles Times.