L.A. warns homebuilders, but not residents, of traffic pollution health risks
For five years, Los Angeles has been issuing health advisories to housing developers, warning of the dangers of building near freeways. But when the city moved to alert residents as well, officials rejected it.
Planning commissioners axed a provision in an environmental ordinance that would have required traffic pollution warning signs on some new, multifamily developments on the grounds that it would burden developers and hurt market values.
Critics say the 2015 decision illustrates city officials' reluctance to take even incremental action to protect public health if they believe it will discourage homebuilding.
Marta Segura, who served on the planning commission at the time, said scrapping the sign mandate was a mistake.
"It could have been a first step toward dis-incentivizing building near freeways," she said. "Isn't that what we want?"
Los Angeles and other California cities have permitted tens of thousands of homes near freeways in recent years — flouting the recommendations of state air quality officials who since 2005 have advised that dwellings should not be built within 500 feet of heavy traffic.
Since then, the science linking traffic pollution to asthma, heart attacks, strokes, reduced lung function, cancer, pre-term births and other health problems has grown stronger.
And some politicians, including Mayor Eric Garcetti, think more can be done.
The Los Angeles City Council commissioned a report this year on potential new measures to reduce residents' exposure to freeway pollution — such as buffer zones and other development restrictions, zoning changes and stricter design standards.
"Notifications should be accessible to all parties," Councilman José Huizar said. "How we do that should be part of any recommendations that come out of our report."
Differing views of progress
Local politicians and builders have largely opposed limiting how many homes can be constructed near traffic pollution, arguing it would only worsen skyrocketing home prices and rents.
But in 2012, the city began warning developers of the strong links between living near harmful pollutants in vehicle exhaust and asthma and other serious illnesses. The advisories flag residential development proposals within 1,000 feet of a freeway, and inform applicants that the city may in some cases impose anti-pollution design features, such as thick vegetation, windows that cannot be opened and balconies that do not face traffic.
Three years later, planning officials moved to require 8.5-by-11-inch health advisory signs be posted in residential developments of three units or more within 1,000 feet of a freeway.
Because the effort was part of a pilot program, the rules would have applied only to some of the city's worst-polluted neighborhoods: Boyle Heights, Wilmington, Pacoima and Sun Valley.
City staff promoted the advisories as a modest step that would alert the public without prohibiting development. They would represent "incremental progress toward disclosure, transparency, and sharing epidemiological evidence and increasing education," a staff report said.
Environmentalists also backed the approach, saying renters and homeowners had a right to be informed of threats to their health.
"We have notices on so many things, from cleaning products to [soda] cans," said Yvette Lopez-Ledesma, deputy director of Pacoima Beautiful. "Why not have it on the place where you will be living, spending the vast majority of your income on?"
But developers and some planning commissioners did not see it that way.
Tim Piasky of the Building Industry Assn. Los Angeles/Ventura Chapter wrote in a July 14, 2015, letter to the city that the ordinance "will only serve to aggravate the housing crisis."
"Of particular concern is a proposal to label — selectively — all new multifamily housing within 1,000 feet of a freeway as potentially hazardous to human health," Piasky wrote. "Such labeling is completely unnecessary."
Several city planning commissioners voiced similar concerns at a meeting a few weeks later, saying the signs would burden developers, hurt market values and unfairly suggest that air pollution at new homes is worse than at existing units.
Commission President David Ambroz disagreed. He supported the signage requirements but moved the legislation forward without them after it became clear there were not enough votes.
"The more disclosure the better … but I don't know that these signs are terribly effective," Ambroz said in a recent interview. "I don't want to infantilize Angelenos, as if they don't know sitting next to a freeway is bad for them."
But other commissioners argued against the health advisories because they would be effective.
"I, for one, would not want to live there unless the rents are so low that it balances out the potential health impacts," Robert Lee Ahn said during the 2015 hearing. "For a developer, I can see how that would be a hurdle for them when they're making a decision to build or not build in that community."
In a recent interview, Ahn said he was not opposed to notifying residents as long as it was done for all homes near freeways, new and existing.
"It had to do with piecemeal implementation," he said. "It's not about developer profits."
But Segura said recently that it was clear some of her fellow commissioners were most concerned about financial burdens on builders.
"They weren't thinking about the people that were suffering from asthma," Segura said, "they were thinking about the developers."
The Planning Commission approved the ordinance on a 6-2 vote. The measure went to the City Council with revised language that removed the signage requirements for homes. Instead, warnings would be posted only at newly built municipal buildings open to the public.
The value of a warning
Businesses in California long have complained that environmental label requirements for an array of products can result in "warning fatigue," causing consumers to tune them out.
But legal experts say public disclosures — like the ones required for known carcinogens under Proposition 65 — have also been shown to spur reductions in air pollution, product reformulations and other environmental improvements.
Carl Cranor, a professor at UC Riverside who has studied public policy on toxic chemicals, said requiring labels on buildings near freeways would prompt many potential renters and buyers to seek health information. "They will discover that there are risks, so there is legitimate worry that could reduce the value of those properties," he said.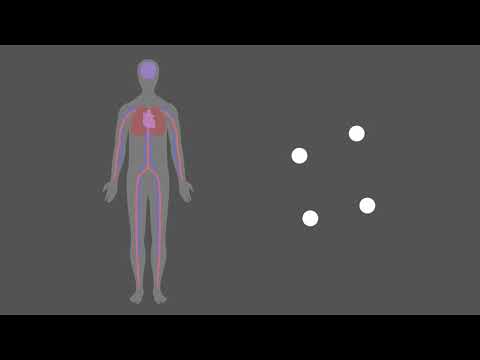 Air quality scientists say people should live more than 500 feet from a freeway, but cities are approving thousands of homes in those zones.
"The industry's reaction suggests to me that they know there's a problem there and they're worried about it."
The signs might have dissuaded Cristobal Anaya, 35, from moving into a Boyle Heights apartment building next to the 5 Freeway, where he opens his front door to an off-ramp, smells the brake dust and exhaust fumes and battles a "near constant infiltration of black dust and soot."
"I like having the windows open when it's nice out, but at the same time I don't want to breathe in what's outside," Anaya said. "If I saw a city-sanctioned sign that said living here is hazardous to your health, I would have looked for somewhere else."
In April 2016, Garcetti signed the Clean Up Green Up ordinance, aimed at protecting people in the city's poorest, most polluted neighborhoods from environmental hazards. Even though there would be no warning signs on housing, the measure did require high-efficiency air filters in new units within 1,000 feet of a freeway.
Asked whether people moving into new homes near freeways should be notified of the health risks, Garcetti spokesman Alex Comisar said: "The mayor believes we can do even more to protect residents … he is open to new ideas in support of that effort."
ALSO
Live near a freeway? Tell us your story
Brother of Sinaloa drug cartel leader arrested at Mexico-Arizona border
Mourning family calls for probe into man's overdose death in home of Democratic donor
Sign up for Essential California for news, features and recommendations from the L.A. Times and beyond in your inbox six days a week.
You may occasionally receive promotional content from the Los Angeles Times.