Suspected honey oil lab explosion in Redding burns 5 men, blows off roof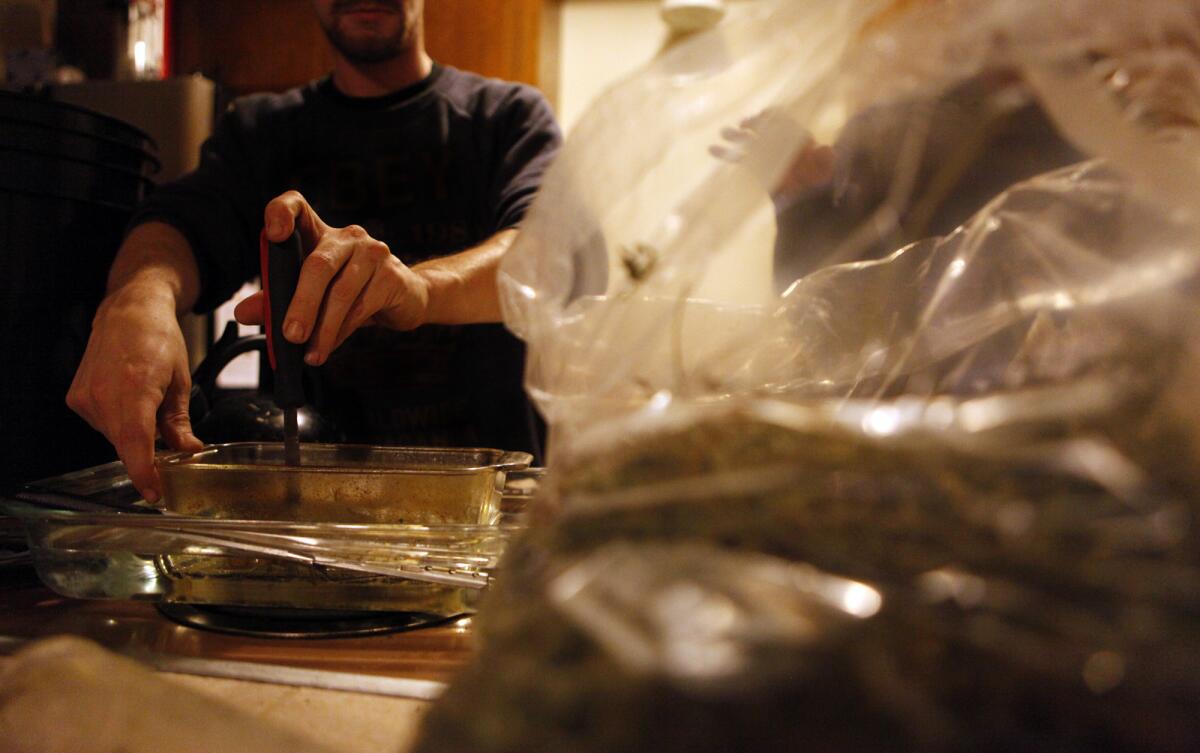 Five men were seriously burned and a Redding neighborhood was jarred awake early Monday when a suspected honey oil lab exploded inside a garage, sending its roof flying through the air, authorities said.
The explosion occurred about 1 a.m. in a detached garage in the 1600 block of Green Street, a quiet residential neighborhood packed with single-family homes. When firefighters arrived, they found five men wandering around out front with third-degree burns, said Deputy Chief Gerry Gray of the Redding Fire Department.
Though the men refused to cooperate, investigators found evidence of a honey oil lab inside the garage, including several butane cans, Gray said. A honey oil lab produces highly concentrated THC, the chemical that gives marijuana its "high" effect. The gooey substance is also called hash oil.
Butane is used in the concentrating process and explosions involving suspected honey oil labs are becoming more frequent in Redding, Gray said.
"We've seen our share in the last couple of years," Gray said. "Ironically, in about half the incidents, the explosion blows the fire out."
That was the result in Monday morning's blast, he said. The force of the explosion was so great it blew out the flames after the initial fireball and shot the garage roof 40 feet down the road.
Gray lamented the rash of incidents on Twitter on Monday, saying "5 burn victims transported to hospitals this AM from possible honey oil explosion in #Redding on Green Street. Becoming too frequent."
Gray said one of the worst incidents happened late last year, when a lab inside a multi-family apartment complex exploded and destroyed three units. Four more apartments were burned by the subsequent fire, he said.
"The butane is not just flammable, it's explosive. When you do this in a house that's confined, all it needs is an ignition source and then we have a problem," Gray said.
For breaking California news, follow @JosephSerna.
Sign up for Essential California for news, features and recommendations from the L.A. Times and beyond in your inbox six days a week.
You may occasionally receive promotional content from the Los Angeles Times.