Fight at Ontario Mills mall sparks panic and leads to evacuation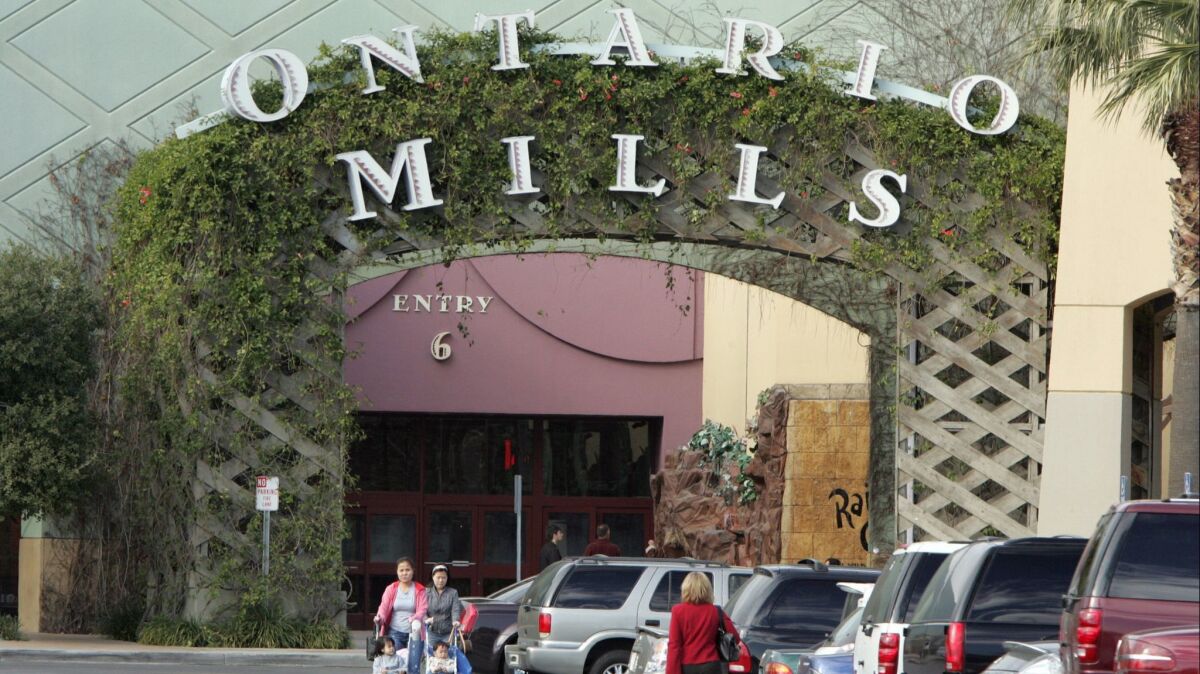 A fight at the Ontario Mills mall Saturday night led to an evacuation and a sizable police response amid concerns that there might be an active shooter, police said.
Police now believe there was never a shooter, but visitors panicked and rushed to exits, officials said.
Several people suffered minor injuries and one person was taken to a hospital for treatment, said Det. Melissa Ramirez of the Ontario Police Department. The extent of that person's injuries had not been released.
"Everyone ran to the exits and shouted: 'Gun! Gun!' " said one witness who spoke to KCAL-TV Channel 9.
"I heard somebody say there was a shooter," said another man, who was at the mall with his daughters. "I was scared for my two girls."
Cellphone video obtained by KABC-TV Channel 7 showed two separate brief melees involving participants punching each other and running through the mall. The sound of a Taser can be heard several times in the background. Authorities suspect the shape of the Taser or its sound made some people think a gun was being brandished or discharged.
"There was a fight between a few people and somebody in the course of that fight deployed their own personal Taser a couple of times," Ramirez said.
The incident, which began about 7:45 p.m., may have begun in a store and spilled outside into the mall's food court area, Ramirez said.
Police have a substation in the area and regularly patrol the mall, so they were on the scene quickly. Because there were concerns about a shooter, about three dozen officers deployed along with fire crews.
"We have to treat it like the worst-case scenario," Ramirez said.
Officers began an orderly evacuation of the huge complex, which took about an hour. Many visitors and employees were hiding in stores. The mall was more crowded than usual as people sought to escape a heat wave that has set record temperatures.
Investigators were trying to identify who was involved in the fight and hoped to rely on witnesses and security camera footage.
---
The stories shaping California
Get up to speed with our Essential California newsletter, sent six days a week.
You may occasionally receive promotional content from the Los Angeles Times.