Los Angeles County gets a 'C' on UCLA's latest environmental report card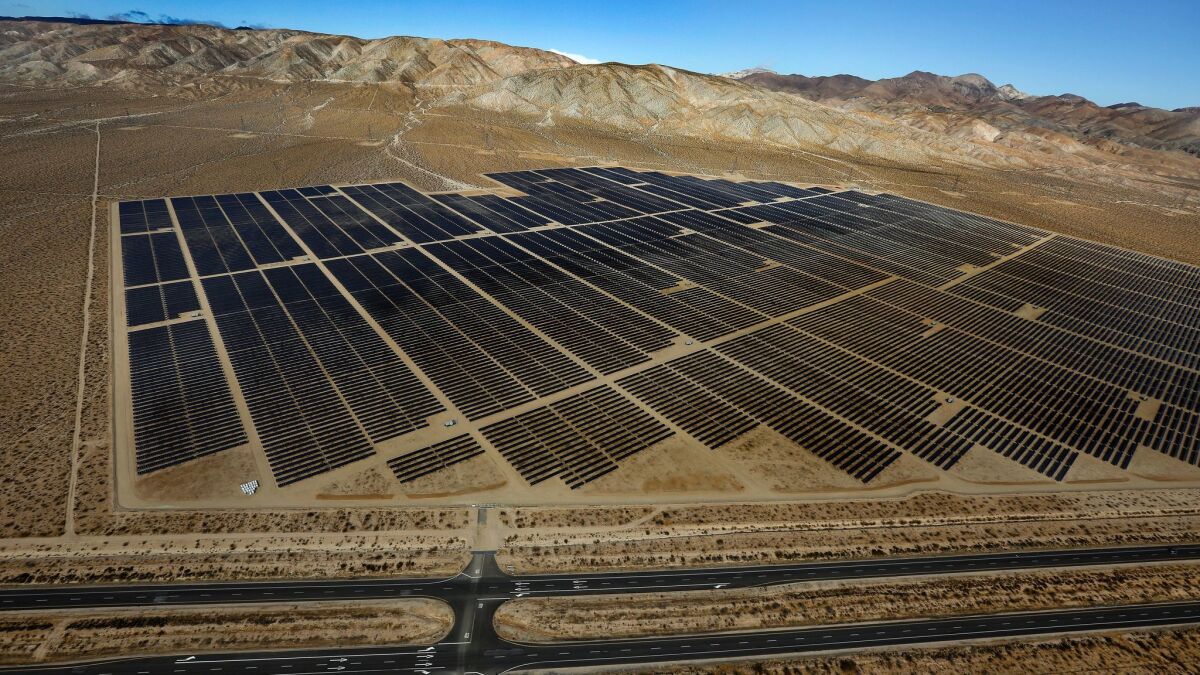 A new UCLA environmental report card gives Los Angeles County a "C" in energy use and persistent air pollution, while rating parts of the region slightly higher for addressing other challenges.
The 2017 Sustainable LA Environmental Report Card for Energy and Air Quality handed the region that mediocre grade based on what it calls a failure to reduce fuel use, increasing commute times and some of the worst smog in the nation.
On the upside, researchers noted that local cities are developing crucial sustainability plans, air quality is at its best in 40 years and county voters recently approved a sales tax measure to build more public transit.
UCLA's environmental report card, released Thursday, is an assessment of the region's energy use, greenhouse gas emissions and air quality.
Researchers say the report will help keep local governments accountable and track progress by identifying successes and failures of environmental efforts.
"This year's grades ranged from C- / Incomplete to B," researchers said.
"Although there is progress toward meeting local and state goals, and a number of new standards and regulations that will undoubtedly have a positive impact in years to come, these grades would not get you on the UCLA dean's list."
These grades would not get you on the UCLA dean's list.
— UCLA environmental report card
Building on the 2015 environmental report card, this year's research dug deeper into energy use, transportation, renewable energy resources, greenhouse gas emissions, air quality and the environment's effect on health.
According to the study, the region's fuel purchases have remained relatively constant, and emissions of greenhouse gases, which contribute to global warming and climate change, have not changed much.
Initial findings indicate that over the last decade, as the area's population grew by 4%, energy use in buildings, which accounts for 40% of the region's greenhouse gas emissions, declined only 2% to 3%.
However, the city of Los Angeles reduced its greenhouse gas emissions by 20% in 2013 from 1990 levels and is on target to meet its 45% reduction goal by 2025.
"While modest greenhouse gas emission reductions have been realized in recent years, few cities have developed climate action plans or greenhouse gas emissions inventories," the study says.
The report says that the total number of miles traveled by motor vehicles in the county did not change from 2005 to 2014, while miles traveled per person declined about 3.3%.
For the same period, researchers found that driving alone increased by 3.5%, carpooling dropped by 24% and public transit use decreased by 6%, though the miles commuters traveled on transit increased by 22%.
The study gives the county a B grade, its highest, for continuing to increase the use of renewable energy sources, such as solar power. In some cities, such as Glendale and Burbank, about 33% of the power comes from renewable sources.
Researchers stated that the county also has become one of the top three producers of distributed solar power in the state, and Los Angeles is second only to San Diego in the amount of electricity generated by solar power.
Though air quality has improved across the county, the report states that asthma-related emergency room visits increased between 2010 and 2015 due to air pollution, and the health impacts of smog will only continue to be aggravated by climate change.
Researchers mentioned that the state's most populous region has shown promise with the development of the Sustainable City plan in Los Angeles and voter approval of Measure M, a countywide sales tax earmarked for transportation projects.
The Sustainable City plan aims to cut greenhouse gas emissions 45% by 2025, 60% by 2035 and 80% by 2050 compared with 1990 levels.
Follow me on Twitter @LADeadline16
---
The stories shaping California
Get up to speed with our Essential California newsletter, sent six days a week.
You may occasionally receive promotional content from the Los Angeles Times.