Jury rules in favor of West Hollywood in whistleblower trial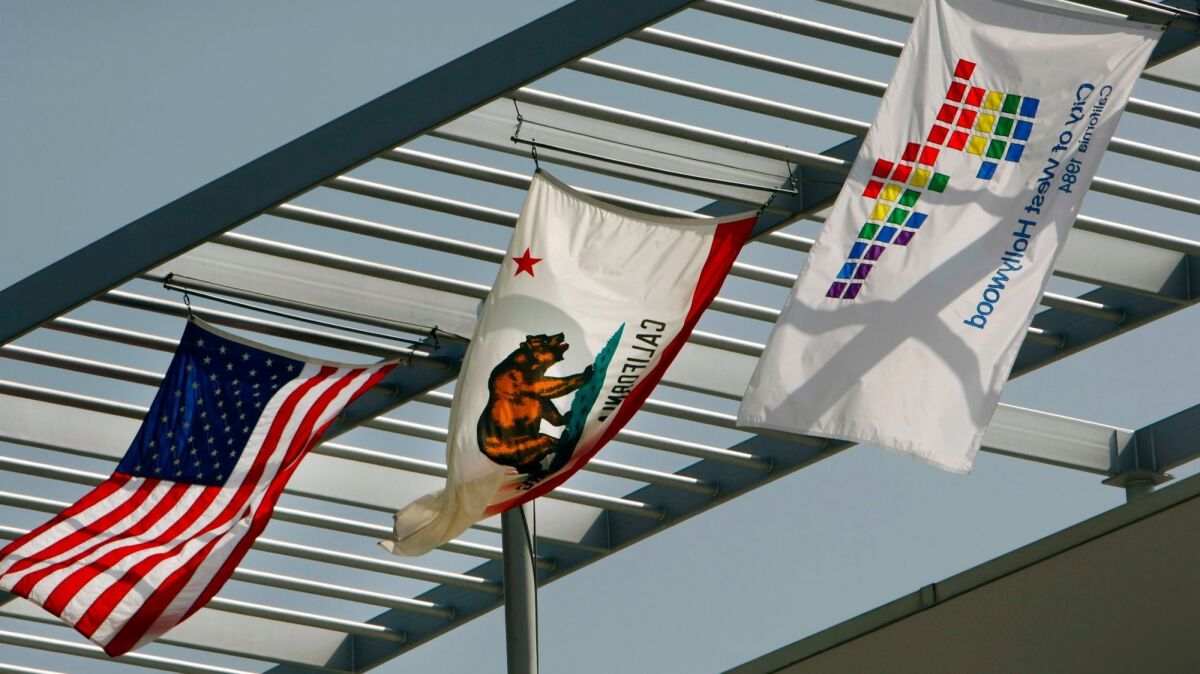 A Los Angeles jury Friday decided in favor of the City of West Hollywood in a wrongful termination case in which a former City Council aide alleged she was fired for reporting the sexual harassment of a colleague and other wrongdoing.
In a downtown civil courtroom, the jury determined that the city had legitimate, non-retaliatory reasons for firing Michelle Rex, a former aide to Councilman John D'Amico, when it eliminated its controversial council deputy system, leaving Rex without a job. The verdict marked the end of a two-week trial.
West Hollywood Mayor John Heilman said in a statement that the city "could not be more pleased" with the outcome.
"The verdict affirmed that the City Council's decision to terminate the council deputy program was motivated by a desire to improve and reduce the cost of the city's delivery of services to the community and not to retaliate," Heilman said.
West Hollywood, he added, "is an extremely well-run city with highly competent management that takes seriously properly documented, legitimate claims of workplace misconduct."
For three decades, each part-time City Council member had a full-time, highly paid deputy. The council got rid of the deputy system in 2015 after a headline-grabbing scandal involving Councilman John Duran and his deputy, Ian Owens.
Owens was suspended with pay from his job in January 2015 amid allegations he bugged the office of a colleague. Owens claimed another deputy was illegally soliciting campaign contributions for her boss, who was running for reelection, on city time.
Weeks later, he sued the city and his boss, alleging Duran sexually harassed him. Owens received a $500,000 settlement.
In her own lawsuit, Rex said the city wrongfully fired her in revenge for verifying Owens' claims. She reapplied for a job at City Hall but was not rehired.
Duran said in an email that an independent investigator hired by the city determined "long ago" that Owens' sexual harassment claims were false.
"Today's jury verdict is further vindication that there was no unlawful conduct by me or the city with respect to the claims raised by Ms. Rex," Duran said. "Now we can all get back to serving the needs of the great City of West Hollywood."
Mark Quigley, a Santa Monica-based attorney representing Rex, said in a statement that he and his client were "obviously disappointed by the verdict."
"But I'm very proud of our client who had the courage to take this case to trial to expose the dysfunction at City Hall in an effort to improve the way it treats employees and handles complaints about misconduct committed by city workers," he said.
Twitter: @haileybranson
The stories shaping California
Get up to speed with our Essential California newsletter, sent six days a week.
You may occasionally receive promotional content from the Los Angeles Times.