California officials report year's first death from West Nile virus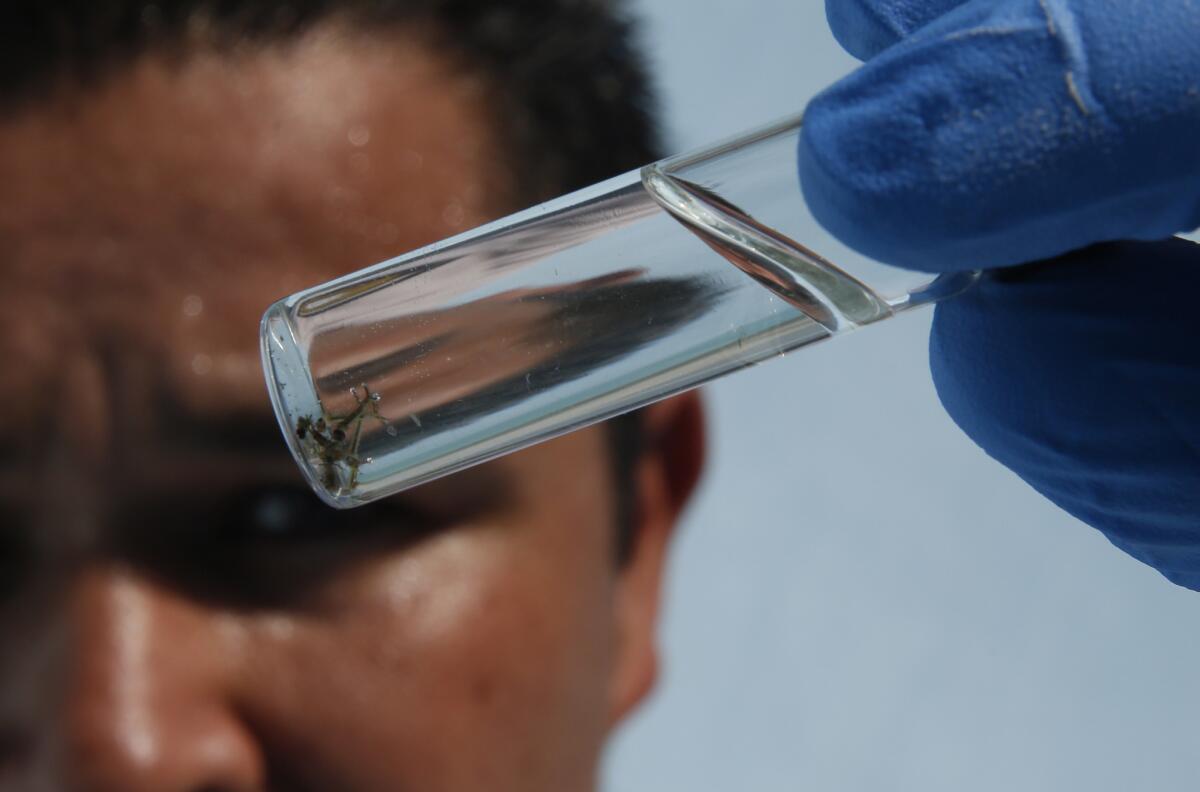 California health officials on Monday confirmed the state's first death this year from West Nile virus.
The death of a senior citizen in Nevada County comes in a year with an unusually high number of cases of West Nile among mosquitoes and birds, officials said. Infected mosquitoes transmit the virus to humans and animals, mostly birds.
Though most people have a low risk of developing a serious illness if they contract West Nile, those 50 and older, as well as those with diabetes or hypertension, are at a higher risk of complications.
"This death is a tragic reminder of how severe West Nile virus disease can be," California Department of Public Health Director Dr. Karen Smith said in a statement. "West Nile virus activity is more widespread in 2015 than in years past. Californians need to be vigilant in protecting themselves."
So far this year, 33 California counties, including Los Angeles, Orange and Ventura, have reported West Nile activity. That's four more counties than this time last year, and higher than the five-year average of 22, officials said.
Experts think California's drought may have led to the increased West Nile activity. With fewer sources of water for birds and mosquitoes, they're coming into closer contact with humans in their search for water, increasing the chance of transmission.
Health officials recommend using insect repellent to stave off mosquitoes and wearing protective clothing during dawn and dusk, when the insects are most active. They also recommend emptying things such as flower pots or buckets because mosquitoes lay eggs in standing water.
Hoy: Léa esta historia en español
Follow @skarlamangla on Twitter for more California health news.
Sign up for Essential California for news, features and recommendations from the L.A. Times and beyond in your inbox six days a week.
You may occasionally receive promotional content from the Los Angeles Times.