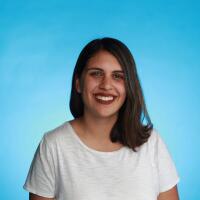 Soumya Karlamangla previously covered healthcare in California for the Los Angeles Times. She was part of the team of reporters awarded the Pulitzer Prize for its coverage of the 2015 San Bernardino terrorist attack. Before joining The Times in 2013, she worked for the Oregonian, San Francisco Chronicle, Nation magazine in D.C. and Thomson Reuters in London. She was raised in Thousand Oaks and graduated from UC Berkeley with degrees in biology and English literature.

Latest From This Author
For some lucky families, the unexpected time together brought on by the pandemic often felt like a gift, a bonus year to bond with parents and siblings.

Culver City police arrested a man who stole a 10-month-old gray French bulldog puppy at gunpoint.

L.A. officials also reported Sunday that 325 people were in the hospital with COVID-19, a significant drop from a peak of more than 8,000 hospitalized COVID-19 patients in January during the region's winter surge.

A pesar del optimismo reinante en todo el estado, unos 52 californianos siguen sucumbiendo por el coronavirus cada día.

La grave situación de COVID-19 en la India ha sido especialmente dura para muchos trabajadores sanitarios estadounidenses de origen indio.

The dire COVID-19 situation in India has been particularly hard to watch for many Indian American healthcare workers.

Despite a statewide mood of optimism, about 57 Californians are still succumbing to the novel coronavirus each day.

La población de California se redujo en 182.083 personas en 2020, según anunciaron las autoridades el viernes.

California's population decreased by 182,083 in 2020, officials announced Friday.

A pesar de los avances en la reapertura, los expertos creen que la inmunidad de rebaño está lejos, y dicen que varios factores harán que el COVID-19 siga siendo un hecho durante algún tiempo.