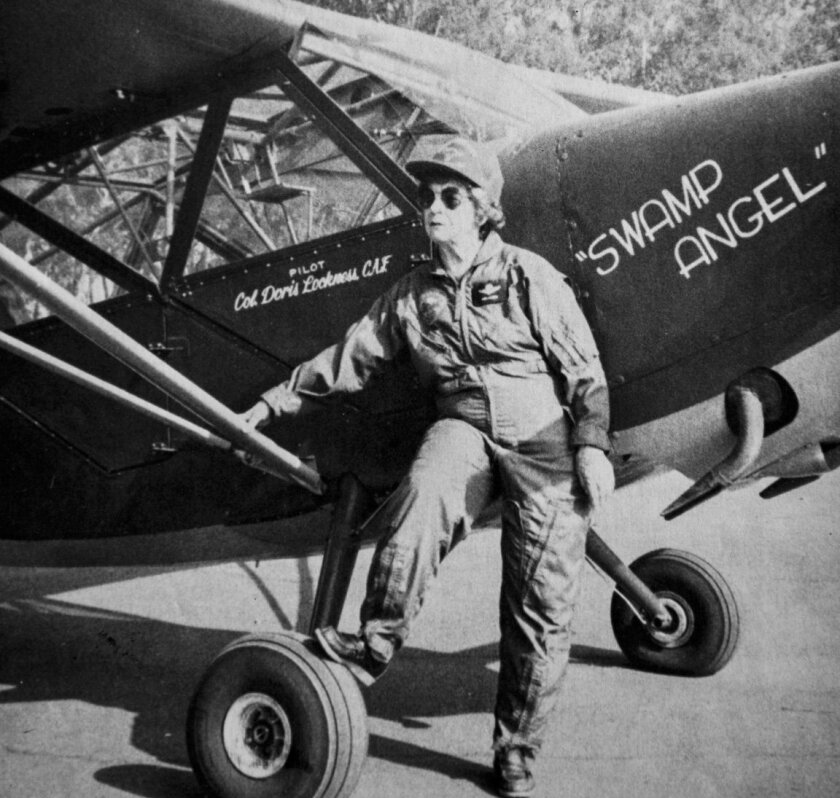 Doris Lockness, a pioneering aviatrix and one of the nation's most honored female pilots, has died at age 106 in Folsom.
Lockness' aviation career spanned six decades and included a stint with the Women Airforce Service Pilots during World War II, when she became one of the first women to fly U.S. military aircraft. She was the 55th woman in the world to earn a commercial helicopter rating, and she also obtained licenses to fly seaplanes, gyroplanes, hot-air balloons and gliders.
She collected numerous honors during her flying years and was a member of the Women in Aviation Pioneers Hall of Fame and the Smithsonian Institute of Aviation. She is listed as one of the 100 most influential women in aviation by Women in Aviation International, a group that supports women in the industry.
Lockness, who was born in Pennsylvania and eventually settled in the Sierra Nevada foothills, took her inspiration from Amelia Earhart, whose plane disappeared in 1937 during her attempt to circumnavigate the globe.
Lockness became a flight instructor and ultimately owned nine planes, including her beloved Vultee-Stinson warbird, "Swamp Angel," which she piloted around the country.
Her friend, fellow aviatrix Nancy Ann Earhart, who is no relation to Amelia Earhart, said Lockness had boundless enthusiasm for flying, which rubbed off on just about everyone she met.
"Doris and I had been through a lot of the same things, being female aviators, and we hit it off immediately," Earhart said.
"This is a big loss for the whole flying community."
In 2009, as she was nearing her 100th birthday, Lockness mused to a Sacramento Bee reporter about wanting to fly a helicopter again. "I don't think they'll let me do it, but I want to go up again," she said.
An Auburn pilot who read her story accommodated her, allowing her to be his co-pilot during an hour-long flight above the Sierra foothills.
Lockness, who married twice, recently became a great-great-great-grandmother, according to her obituary in the Mountain Democrat of Placerville. She died just days before her 107th birthday. "She had a lot of spirit, and she kept it up to the end," Earhart said.
---