PASSINGS: Warren Vanderschuit, Eva Szorenyi, Eric Woolfson, Robert Kendall, Vyacheslav Tikhonov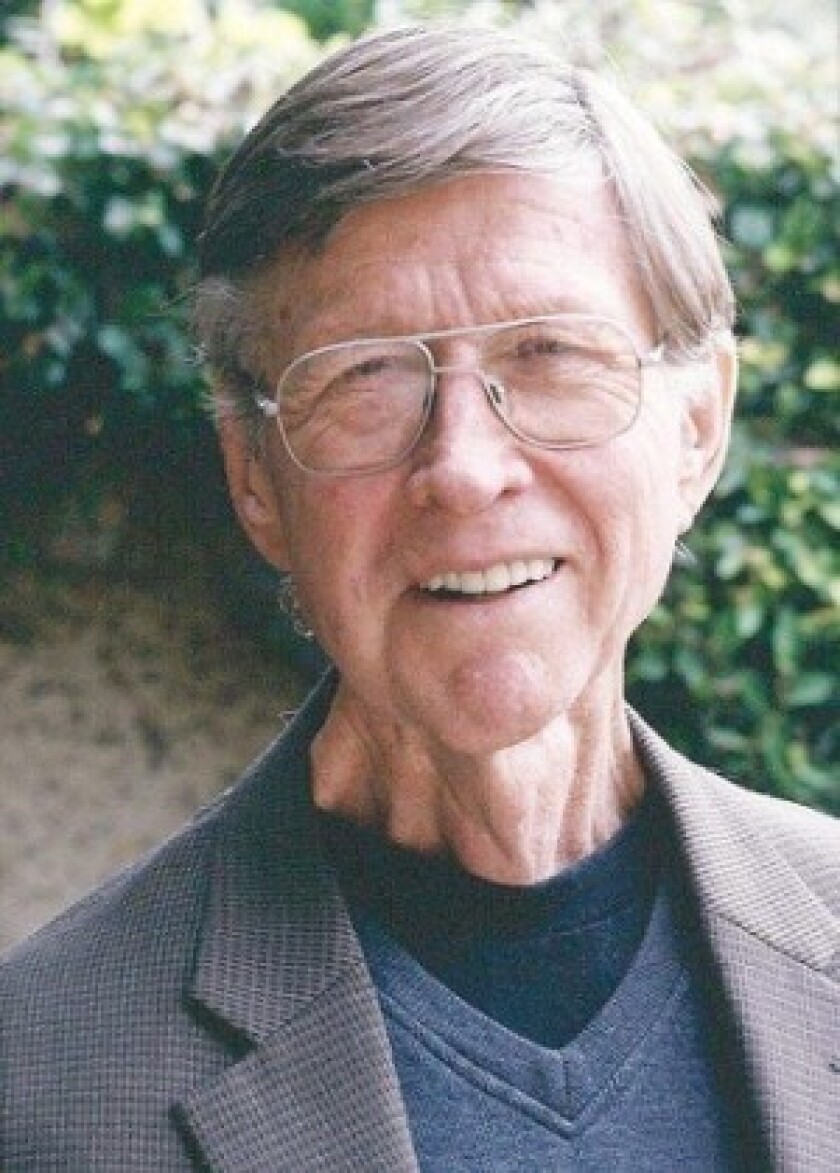 Warren Vanderschuit
Character actor in many westerns
Warren Vanderschuit, 79, a character actor who appeared in the John Wayne film "Rooster Cogburn" and dozens of TV westerns and who had an impressive athletic career as a young man in Los Angeles, died Nov. 27 at Huntington Memorial Hospital in Pasadena after battling lung cancer, his family said.
Using the stage name Warren Vanders and often playing villains, he had numerous roles in TV westerns, including "Empire" (as Chuck Davis), "The Big Valley," "Bonanza," "Daniel Boone," "Alias Smith and Jones," "Gunsmoke," "Kung Fu," "Nevada Smith" and "How the West Was Won," as well as the big-screen western "Hot Lead and Cold Feet" and others.
Born Warren John Vanderschuit in San Fernando on May 23, 1930, he served in the Navy during the Korean War and boxed for Navy teams. After the war he continued boxing in the Golden Gloves program, capturing the 1954 Southern California light-heavyweight title in a tournament at the Hollywood Legion Stadium sponsored by The Times.
He also was a standout quarterback for what was then Pepperdine College from 1954 to 1956. Meanwhile, he was studying drama, and when injuries ended his football prospects he turned to acting in film, TV and on stage, as well as to teaching in local schools.
Eva Szorenyi
Hungarian actress, activist
Eva Szorenyi, 92, a Hungarian actress and refugee who was a leader of the World Federation of Hungarian Freedom Fighters, died Tuesday at her Studio City home of complications related to old age, her family said.
After actively participating in the 1956 Hungarian Revolution, an anti-Soviet uprising that was crushed within two weeks, Szorenyi fled her homeland with her husband and three young children and settled in Los Angeles.
She was born May 26, 1917, in Budapest, Hungary, and at 14 appeared in the first of many Hungarian National Theater productions. In 1935, Szorenyi graduated from the Academy of Dramatic Art of Budapest.
During World War II, she hid from the Nazis to avoid persecution because she refused to perform for them, her family said. When she arrived in the U.S., she had already made about 40 films. Over the next 15 years she had guest roles on a number of television shows, often credited as Eva Soreny.
Since 1957, she had been active in the World Federation of Hungarian Freedom Fighters. In 1977, she was the group's national president when it raised the funds to install a monument in MacArthur Park to Cardinal Jozsef Mindszenty, an exiled Catholic prelate of Hungary and symbol of opposition to communism.
Eric Woolfson
Alan Parsons Project co-founder
Eric Woolfson, 64, who co-founded the Alan Parsons Project, the British progressive rock group that had a string of hits but never toured, died Wednesday of cancer, according to his website.
The Alan Parsons Project was known for such hits as "Eye in the Sky," "Don't Answer Me" and "Time." Parsons and Woolfson, who sang lead vocals and wrote many of their songs, were the group's only permanent members.
Woolfson, born March 18, 1945, in Glasgow, Scotland, was a songwriter when he met Parsons, who had worked at the Beatles' Abbey Road studios and engineered Pink Floyd's "Dark Side of the Moon" album. Woolfson became Parsons' manager, and also managed Carl Douglas, whose "Kung Fu Fighting" became a No. 1 hit. Then Woolfson and Parsons turned to making records together. "Alan and I looked to the film industry and saw that directors like Steven Spielberg and George Lucas had become the real stars of their movies," Woolfson told the Chicago Tribune in 1986. "We thought, 'Oh, records are going to go that way too.' It was logical because record producers are the musical equivalent of those guys."
Their debut album in 1976, "Tales of Mystery and Imagination," was a concept album based on the writings of Edgar Allan Poe. Their second album, 1977's "I Robot," was a hit but wasn't followed up with a tour. "We never really saw the need to publicize ourselves," Woolfson said.
After the Alan Parsons Project disbanded in the 1990s after 10 concept albums, Woolfson worked as a producer and composer of musicals, including "Edgar Allan Poe," which is playing in Berlin.
Robert Kendall
Actor later became teacher
Robert Kendall, 82, who wrote the 1964 book "White Teacher in a Black School" based on the two years he taught public school in South Central Los Angeles, died Nov. 12 of a heart attack at his Seattle home, announced his friend William Hare.
Born in 1927 in Stephenson, Mich., Kendall came to Hollywood in 1945 when he won a screen test in a contest. When the prize did not pan out, he took a job as a carhop at a drive-in and told everyone he served that he wanted to break into the movies.
A customer who was an agent cast Kendall in the role of Hassan in the 1947 musical "Song of Scheherazade." Kendall also had small parts in several other movies and TV shows, including the 1948 film "Casbah" with Tony Martin.
Disillusioned with acting, Kendall studied for the ministry and eventually obtained a teaching degree from Cal State L.A. His book, a thinly disguised fictional account of his teaching experience, received a lukewarm review in The Times in 1965. It appeared beneath a headline that read "Blackboard Jungle Revisited."
In later years, Kendall wrote for film magazines.
Vyacheslav Tikhonov, a Russian film actor known in the West largely for his role as a prince in "War and Peace," a Russian movie that won the 1968 Academy Award for best foreign film, died Friday in a Moscow clinic days after a heart attack, Russian news agencies reported. He was 81.
-- times staff and wire reports
---
Must-read stories from the L.A. Times
Get all the day's most vital news with our Today's Headlines newsletter, sent every weekday morning.
You may occasionally receive promotional content from the Los Angeles Times.