Shelby Singleton dies at 77; maverick country music mogul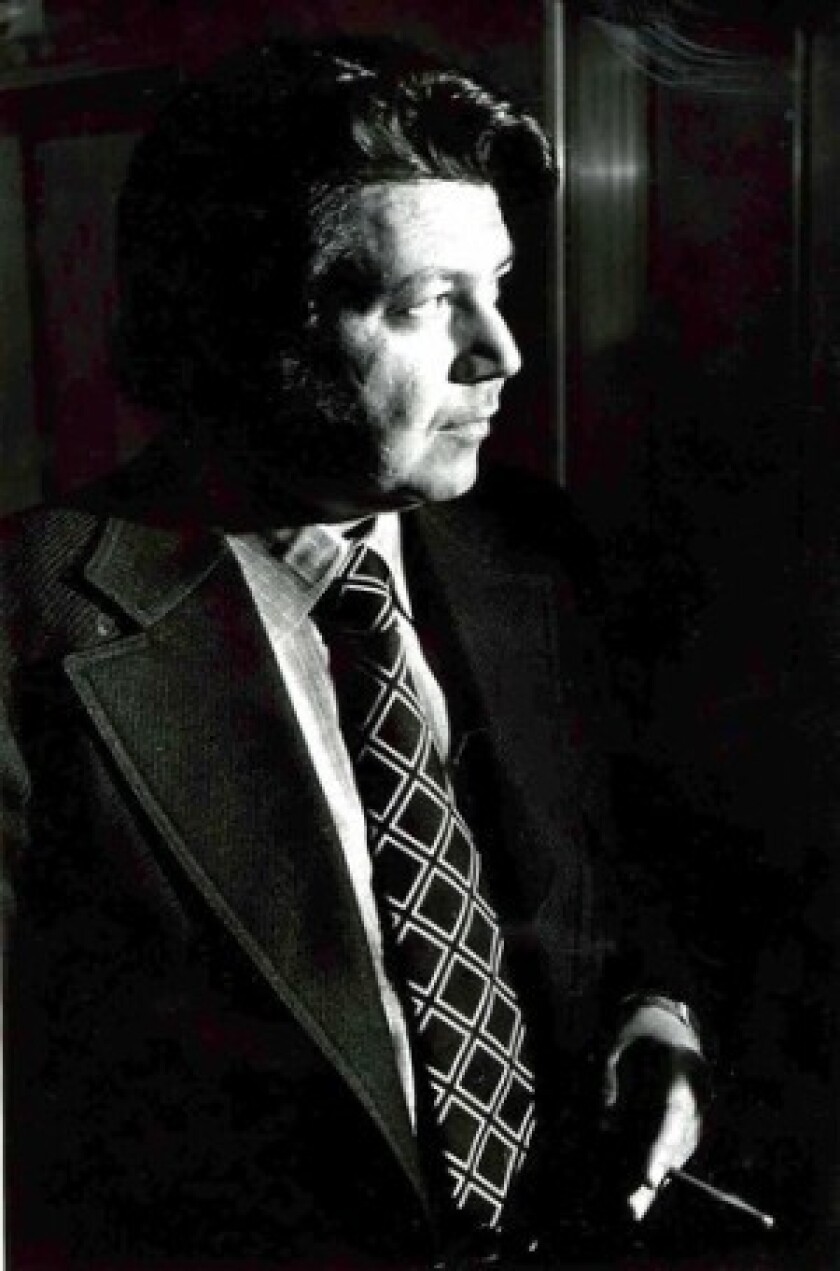 Shelby Singleton, a maverick country music mogul and talent scout who launched the careers of Roger Miller and Ray Stevens before resuscitating the fabled Sun Records label to give new life to recordings by 1950s Sun discoveries including Johnny Cash and Jerry Lee Lewis, has died. He was 77.
Singleton died Wednesday in Nashville following a battle with brain cancer. He had been admitted to St. Thomas Hospital a week earlier after suffering a seizure, his longtime friend and associate Jerry Kennedy said Thursday.
Singleton experienced literal overnight success in 1968 when he put then-unknown singer Jeanne Carolyn Stephenson into a recording studio with a Tom T. Hall song about small-town backbiting. "Harper Valley P.T.A." gave Jeannie C. Riley, Stephenson's stage name, a No. 1 hit not only on country radio but on the pop singles chart as well.
"We did that at a 6 p.m. session on a Thursday night, I think," said Kennedy, who played the dobro prominently featured on the track. "I was going to Gatlinburg in eastern Tennessee for a long weekend, and when I was driving back, I started hearing it on the radio. Shelby had cut acetates and got them to radio stations all over the place. He took one to Ralph Emery on WSM . . . and he played it immediately, just a few hours after we had recorded it."
With the profits from that million-seller, Singleton bought rights to the Sun Records name and thousands of master recordings made by the label's visionary founder, Sam Phillips, who had discovered Elvis Presley, Lewis, Cash, Roy Orbison, Carl Perkins and dozens of other rockabilly, blues and R&B acts.
Phillips had famously sold Presley's contract, and master recordings, in 1955 to RCA Records for $35,000, but Singleton wound up owning what's considered one of the seminal catalogs of early rock 'n' roll. In the 1970s he reissued many of those recordings, helping spur interest among new generations of listeners in the pivotal records of some of rock's greatest figures.
He also launched the careers of some of country music's most colorful artists of the '60s, including Miller, Stevens and Jerry Reed, after quickly rising at Mercury Records to head of artists and repertoire, the talent scouting and development side of the record business.
Shelby Sumpter Singleton Jr. was born Dec. 16, 1931, in Waskom, Texas. He grew up in Shreveport, La., and joined the Marines after high school. Upon discharge, he worked as an engineer for Remington Rand, the maker of the early Univac computer.
In the late '50s he became Mercury Records' Southeast promotion man. Within about three years, he had risen to head of A&R, prompting his move to Nashville, which also aided the career of his first wife, country singer Margie Singleton.
Long before he acquired the prestigious Sun Records catalog, Singleton snagged one of its cornerstone artists, Jerry Lee Lewis, whom he signed in 1963 when Lewis' career was at a low ebb. Within a few years, with Kennedy producing, Lewis became one of the most consistent country hit-makers of the late '60s and '70s.
"He was one of the best all-around record men I've ever been in touch with," Kennedy said. "He did so much and did it so well: promotion, marketing, production. He was even involved in publishing and merchandising. He did it all."
Singleton is survived by his fourth wife, Mary; sons Sidney, Steve and Stuart; daughter Shana; several grandchildren; and his younger brother, John, with whom he continued to work in recent years with the Sun catalog that he bought four decades ago.
The family has requested that instead of flowers, donations be made to the Recording Academy's MusiCares Foundation, which provides aid to musicians in need.
---
Must-read stories from the L.A. Times
Get all the day's most vital news with our Today's Headlines newsletter, sent every weekday morning.
You may occasionally receive promotional content from the Los Angeles Times.