Column: High-profile withdrawals frustrate L.A. Grand Prix's Olympic-sized ambitions
Power went out in part of Drake Stadium on Saturday as runners were preparing to toe the line for masters' races at the Los Angeles Grand Prix, silencing the upbeat music and the public address announcements.
One of the most glamorous events, the women's 100-meter dash, was contested with empty lanes after Sha'Carri Richardson and Marie-Josee Ta Lou surprisingly scratched from the final, depriving a lively crowd of an intriguing head-to-head competition. Not quite two hours earlier, in the second preliminary heat, Ta Lou had set a stadium record with a time of 10.88 seconds, breaking the record of 10.90 seconds Richardson had set in the first heat.
No explanation was given for Ta Lou's withdrawal; Richardson reportedly experienced cramps. The pain was felt by USA Track and Field, the sport's national governing body, which is trying to end a dark age for the sport in Los Angeles at the professional level and increase interest ahead of the 2028 Los Angeles Olympics.
Ryan Crouser unveils a new technique that "clicked" for the first time in competition at the Los Angeles Grand Prix, smashing his world shot put record.
The withdrawals last week of Olympic 400-meter hurdles gold medalist and world-record holder Sydney McLaughlin-Levrone and world and Olympic 800-meter champion Athing Mu had already diminished the proceedings; Michael Norman, the 400-meter world champion, withdrew more than a week ago because he felt discomfort behind his knee, according to his agent, Emanuel Hudson of Irvine-based HSI. Rivalries fuel fan interest, but rivalries are difficult to sustain if top athletes don't often compete head to head. The absences of Richardson and Ta Lou were significant.
"If you look at it from a purely commercial standpoint, it obviously contributes to a little bit of frustration in terms of marketing the event," said Max Siegel, USATF's chief executive officer. "You look at it from keeping the athletes safe and healthy and prepared, I mean, we have bigger events, so a lot of these competitions are meant to get them fitness-ready.
"So you do understand that stuff happens."
Enough good stuff happened for Siegel to say he considers this year's financial losses a necessary price to kick-start a sport that once had a vibrant presence at the pro level in Southern California but hasn't maintained even a toehold since the demise of the L.A. Invitational indoor meet and the Adidas Classic in Carson. Attendance on Saturday, a sunny day with ideal temperatures, was announced as 7,249.
"When we look at it as an investment for the long-term future, absolutely," Siegel said. "We got tremendous support from our sponsors. We want to create the opportunity for our athletes to earn money, to be fitness-ready, and to build their brands, and we see this as a long-term investment here in Los Angeles and domestically for the sport as well."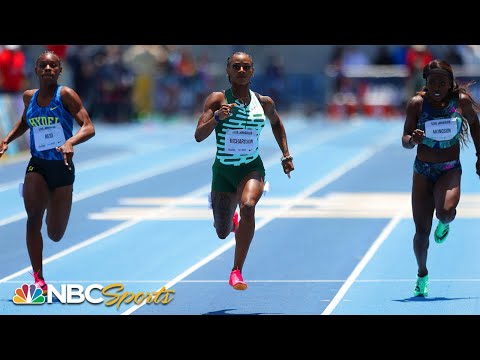 Siegel also committed to making this meet an annual event. "Part of our strategic plan is to use our world championships as a catalyst that we had last year [in Eugene, Ore.] and build up to L.A. 2028, so we're excited about coming back here next year and several other markets here in the States," he said.
On the plus side, there was an array of entertaining performances Saturday, led by American shotput star Ryan Crouser's improvement on his own world record, and Olympic and world and Olympic champion Mondo Duplantis' victory in the men's pole vault. Also noteworthy was Olympic gold medalist Jasmine Camacho-Quinn triumphed over an exceptional field to win the women's 100-meter hurdles.
"That was like an Olympic final," said former 100-meter hurdles world-record holder Keni Harrison, who finished second to Camacho-Quinn at the Olympics and again Saturday. "Just to run against such great athletes, it prepares you for what's to come."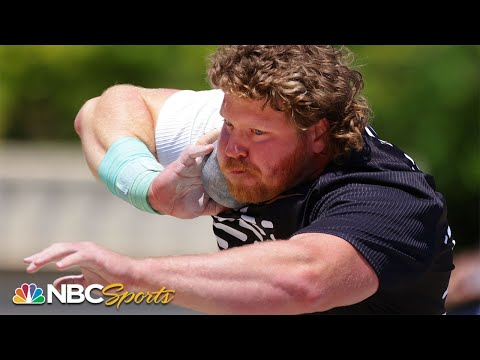 And, as could be expected for a first-time meet with grand ambitions, some of the stuff that happened — besides the momentary power outage — wasn't as good as it could have been.
Rio 800-meter bronze medalist Clayton Murphy, who won his event Saturday, was disappointed that his race was pushed out of the 90-minute national TV window because of a schedule change he didn't learn about until Thursday. He said he could have raced elsewhere and earned more money and world rankings points, but he wanted to race in the U.S.
"I'm not discounting the fact that it's a tough sport to broadcast and put together and to run but it's not the first time USATF and the meet promoters have put on a meet. It's not the first time there's been a meet in L.A. It's not the first time for a major meet on U.S. soil in a TV window," he said.
"It's not like we're creating a new recipe here, so it's frustrating. I know there were some logistical frustrations here from some other athletes but I came here with my family, I ran well, I'm walking away happy. I hope they learn from this and go forward. Major meets in L.A. are huge."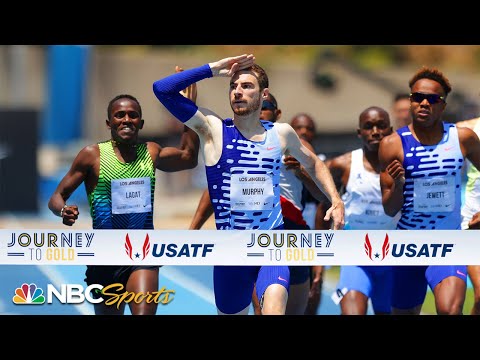 Major meets in L.A. are essential for the sport to rise again. "There's opportunities for change and growth. I think it's a lot bigger than just slapping a meet in L.A.," Murphy said. "I think it goes a lot further than slapping a meet somewhere and expecting things to happen."
Isaiah Harris, who finished sixth in the 800 meters, said USATF is trying to make progress but there's a long way to go before the sport regains the prominence it once enjoyed here.
"Just like as an athlete, there's obstacles in your way sometimes and you've got to figure out a way to get over them and get better, and USATF needs to model themselves after that, just like the athletes they promote," Harris said. "I think we can get there. The sport is big in Europe. I don't see why it can't be big here."
Saturday was a tentative step toward testing that theory.
Get the latest on L.A.'s teams in the daily Sports Report newsletter.
You may occasionally receive promotional content from the Los Angeles Times.