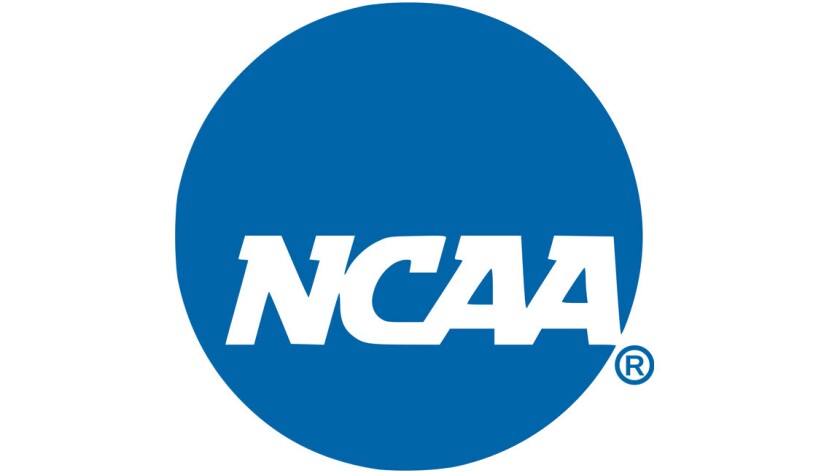 Almost four months after a California appeals court ruled that the NCAA couldn't seal hundreds of pages of documents in a lawsuit by former USC running backs coach Todd McNair, the organization is attempting to do the same thing in another case in Maryland.
Last month, the NCAA asked a Montgomery County Circuit court judge to seal 14 documents in a wrongful-death lawsuit filed by the family of late Frostburg State University football player Derek Sheely.
The internal emails, memos and meeting minutes in question deal with the NCAA's response to concussions, including research and proposed rule changes.
In court documents, the NCAA said that allowing the documents to be public "would have a chilling effect on the candid and frank debate necessary to ensure a thoughtful process" and "may be harmful to the NCAA's legitimate business interests."
Disclosing the documents could damage "student health and safety" if "picked up by the media," the NCAA said in the documents.
Attorneys for the Sheely family assailed the NCAA's request in a response filed last week.
"Distilled to its essence, the real interest the NCAA seeks to protect is its own -- from embarrassment and shame," the court filing said.
The NCAA didn't respond to a request for comment.
In February, a strongly worded opinion from California's 2nd District Court of Appeal ended the NCAA's attempts to seal documents in McNair's long-running defamation lawsuit.
The three-justice panel wrote that NCAA bylaws don't "provide the one-size-fits-all cloak of confidentiality" sought by the organization and that the "NCAA is neither part of our judicial system nor of our law enforcement apparatus."

In response, the NCAA publicly refiled about 500 pages of documents in March, while declining to bring 200 pages into the public realm in the ongoing case.

In the other lawsuit, the Maryland judge hasn't ruled on the NCAA's request.

Sheely, a fullback at the Division III school in Frostburg, Md., collapsed during a preseason practice in 2011 and later died from a brain injury. In 2013, his family sued the NCAA along with two coaches and an athletic trainer from the university.

"The intense interest in this case shows that the public's interest and right of access significantly outweigh the NCAA's self-interest of non-disclosure," the plaintiffs' court filing said.

The case is scheduled for trial in September.
Follow me on Twitter
---