Tips for getting cash while traveling overseas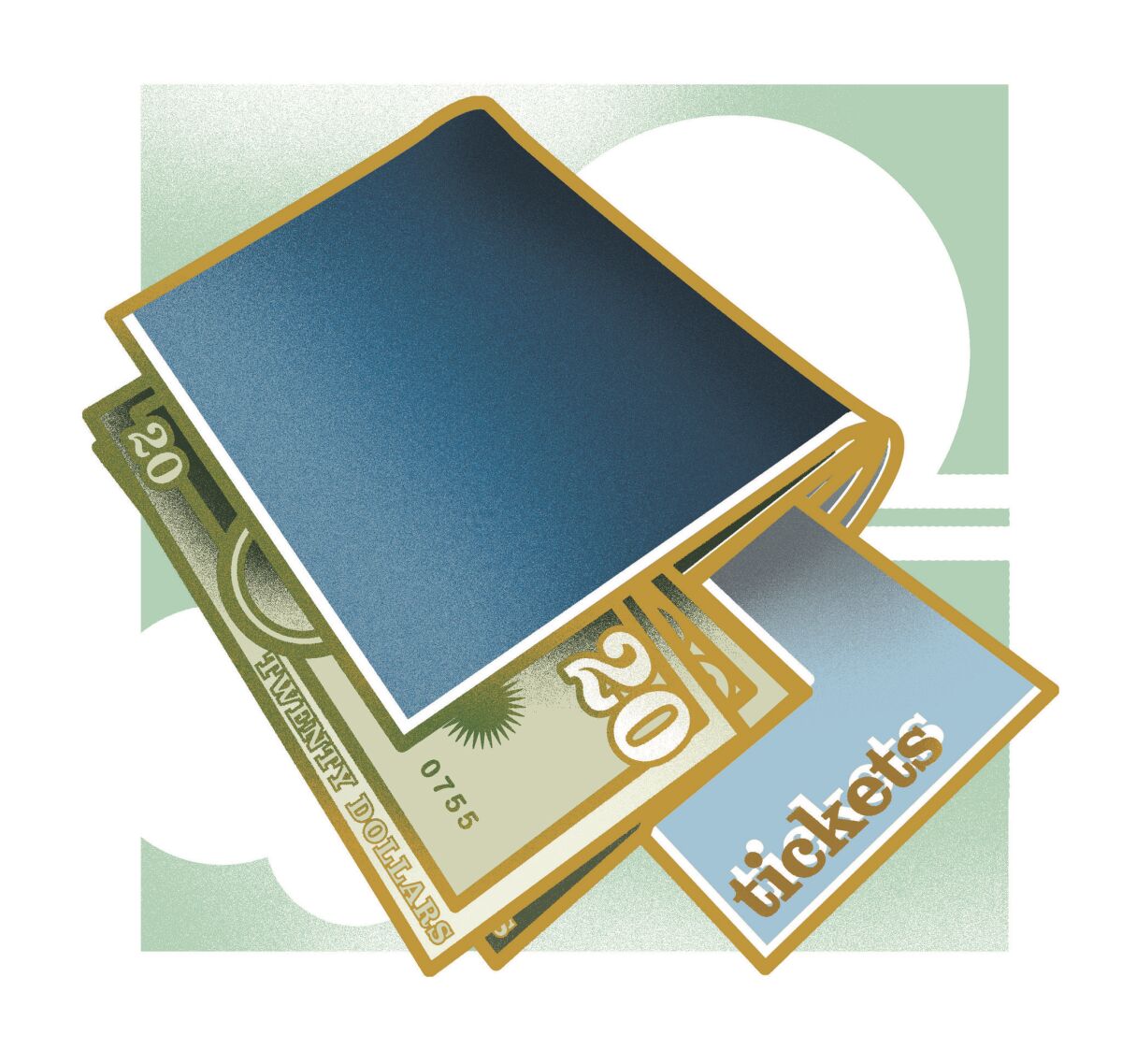 Prepaid cards let you make purchases wherever the debit-card brand is accepted, and they can be reloaded
Question: After telling our bank we were traveling abroad and being assured we should have no problem getting cash from ATMs, we ran into problems. We had no issues in England, but we couldn't get money in Italy and Israel. We called our bank from overseas and were told that for some reason, the machines could not communicate with our bank back home and that nothing could be done. Any tips for future travel aside from carrying large amounts of cash (when, for example, using a credit card is not possible)?
Joyce Tamanaha-Ho
Monterey Park
Answer: A little cash is good — U.S. dollars and some pounds, euros and shekels for this trip. A lot of cash in your pocket could make you nervous or, worse, a target for nefarious souls.
Because your time abroad is better spent enjoying your location and not fussing with money, your best financial plan is the antithesis of having all your eggs in the proverbial basket.
"I like to keep a few payment channels open," said Seth Ruden, a senior fraud consultant at ACI Worldwide, a global payments company. "I don't bring just one card. I usually bring a few of each flavor," Ruden said. Like many people who travel abroad frequently, he finds that even with his vast experience the systems sometimes fail him.
Call your bank and credit card companies before you go and ask about what systems abroad will work with your cards, he said. Even then, systems may not communicate with one another. Time for Plans B, C, D and beyond.
Some other suggestions from frequent travelers:
— Prepaid cards, including MasterCard Prepaid Travel Card (lat.ms/1HM2o3e) and Visa TravelMoney (lat.ms/1ysSCyN). These cards let you make purchases wherever that brand of debit card is accepted; you also may be able to get a cash advance from an automated teller machine and the cards can be reloaded.
— Cash advance card. Take at least one credit card that offers a cash advance feature.
— AmEx's Express Cash, which is linked to your bank account. On a five-week European business trip, frequent traveler Andy Abramson found his regular ATM card had been shut down because of suspected fraud and his new card arrived after he had left home. His bank couldn't help, he said, and his frustration was growing as his money dwindled.
"I called American Express, reactivated Express Cash, walked 100 yards to an ATM and was able to get cash," he said. To see whether your AmEx card is eligible for this program (the lowly green card, which is what I carry, is, along with several other AmEx cards), call (800) 227-4669.
— Matt Eventoff, a communication trainer who spends about 65% of his time on the road, has been stranded too. "Give emergency cash or a check to a colleague, friend or family member before departing," he said in an email. "Sign up for an account with a transfer service such as Western Union (lat.ms/15IJLP1). Have the person back here sign up as well. If your ATM card then doesn't work, get the money wired to you stat."
— In the not-too-distant future (and, in some cases now), the answer may be Bitcoin, the virtual currency that Matt Odell, co-founder and executive editor of CoinPrices.io, which tracks Bitcoin news, likens to "email but for money."
"With email," he said, "you can send email between Gmail and Yahoo and LATimes [email accounts]. They all work with each other. … The technology is all the same." Bitcoin can be that seamless, he believes, and for the average traveler, "you don't have to deal with foreign exchange rates and all the intricacies of fee systems." Instead, you might go to a Bitcoin ATM and withdraw funds or pay with Bitcoin at a merchant's shop.
There are a little more than 300 Bitcoin ATMs in the world, he noted; Tel Aviv has three and 60 shops that will accept Bitcoin. He expects the number of ATMs to keep growing. Info: bitcoin.org/en.
Bitcoin's reputation has a few smudges, however, and some people, including fraud consultant Ruden, are not fans because of its associations with illicit activities. On the other hand, TechCrunch recently suggested that Bitcoin could become an important tool in humanitarian causes. (lat.ms/11CJDhA)
Until that open-source currency is more broadly available, when you find yourself in a jam, "take a deep breath and develop a plan," Eventoff said. Otherwise, he said, you'll be on the phone, yelling at your bank and watching your phone battery quickly slip into the red "I'm-going-to-die-on-you" zone.
Maybe your backup plan to the backup plan to the backup plan is the five $20 bills you hid in a sock. You can take them to a bank and exchange them for what you need and use credit cards that work for the rest.
Nearly all of these methods will come with financial penalties, some of them steep. In an emergency, though, you're not going to worry about it because the value of the tool that saves your skin is priceless.
Have a travel dilemma? Write to travel@latimes.com. We regret we cannot answer every inquiry.
---
Get our L.A. Goes Out newsletter, with the week's best events, to help you explore and experience our city.
You may occasionally receive promotional content from the Los Angeles Times.