LAX travelers: Expect delays amid several planned labor protests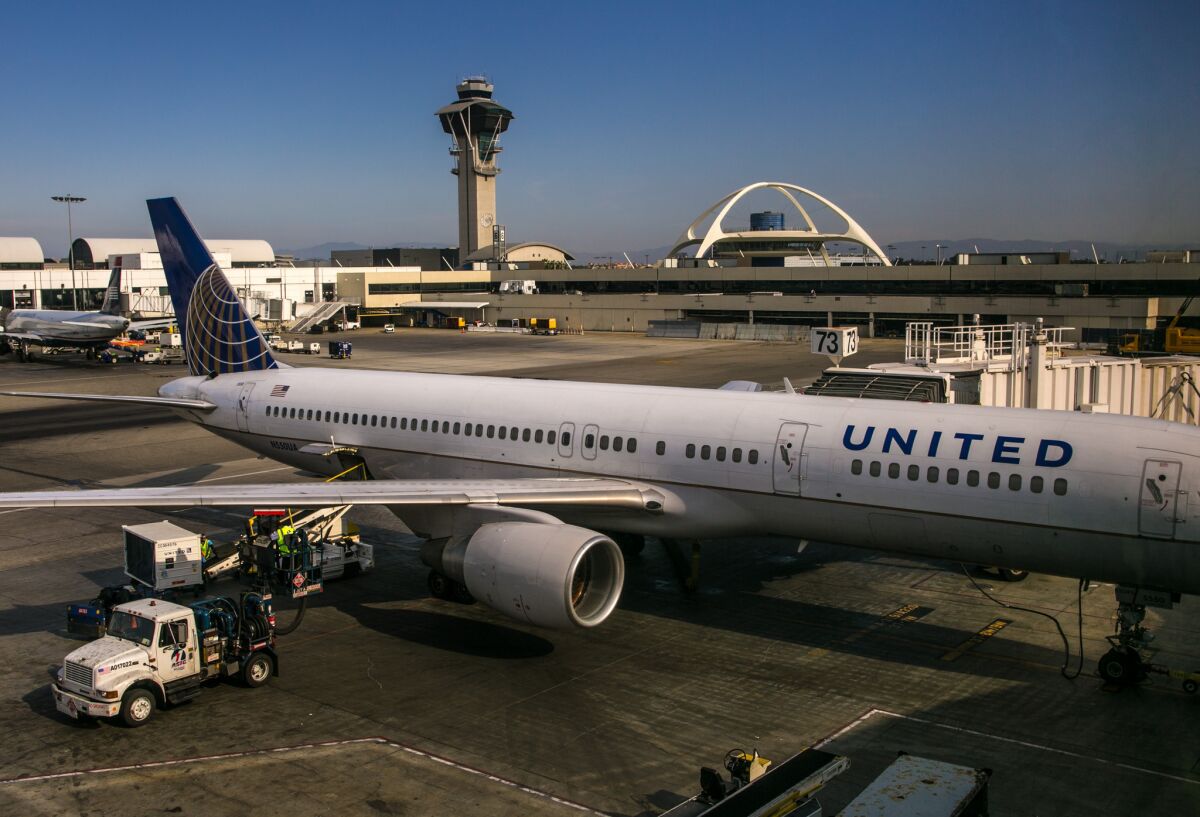 Travelers flying in and out of Los Angeles International Airport can expect to face more than the usual delays Tuesday because of a scheduled labor demonstration as part of a nationwide call for higher wages for hourly workers.Rallies by members of the Service Employees International Union 721, Janitors for Justice and Fight for $15 will likely create gridlock and headaches for travelers at LAX and more than a dozen other major airports, including Chicago's O'Hare International Airport.
In a scene reminiscent of old-fashioned labor activism, workers and their supporters march Tuesday through Los Angeles International Airport and in restaurants across the U.S., demanding higher pay and union representation for low-wage workers.
The demonstrations, coordinated with protests across the country, are in support of wages of at least $15 an hour for fast-food cooks, cashiers, baggage handlers and hospital workers, among others.
Near downtown Los Angeles, McDonald's workers walked off their jobs at 6 a.m. to bring attention to their grievances while demonstrators at LAX are expected to rally on the sidewalks and terminals of the airport at noon.
"While all entrances into the LAX central terminal area will remain open, there could be traffic delays due to possible intermittent closures of intersections inside the central terminal area on the lower arrival area," Los Angeles International Airport officials warned in a statement.
Between 9 and 11 a.m., LAX expects demonstrators to take over 98th Street between Sepulveda and Airport boulevards. From 10 a.m. to 2 p.m., a block on Airport Boulevard between Century Boulevard and 98th Street will be closed because of the protest.
Although workers began as far back as 2012 to protest for $15-an-hour wages, Tuesday's demonstrators intended to send a message to "newly elected politicians and newly empowered corporate special interests who threaten an extremist agenda to move the country to the right," according to a statement by SEIU.
To read more about the travel and tourism industries, follow @hugomartin on Twitter.
ALSO
The era of super-low interest rates might be ending. What's in it for you?
40 people arrested in Los Angeles as workers join day of protest for higher wages and unionization
A pair of 'Real Housewives' make real estate moves in the L.A. area
Sign up for the California Politics newsletter to get exclusive analysis from our reporters.
You may occasionally receive promotional content from the Los Angeles Times.